Building an app is a great way to bring your business to the new heights since more than 40% of the current web traffic comes from cell phones and other mobile devices.
App building offers a wide range of advantages as well as disadvantages with the main disadvantage being the relatively high costs required to develop an app.
Read More: 7 Mobile App Development Trends That Are Happening Now
Assuming that you're not going to build an app like Tinder, Uber, or Snapchat, let's consider the main pros and cons of creating an app for your business.
Mobile App Development Pros
1) Building unconscious brand loyalty
Creating an app for cell phones allows providing the best experience right where and where they need it. Mobile devices control how people engage with the app or how they view the content. The apps should provide some in-app features allowing access to cameras, location data or contacts.
Another unbeatable advantage is that the customers use their cell phones every day and the app increases your brand visibility significantly. An own branded app allows sending notifications about the upcoming events and loyalty programs.
2) Adding value to your customers
Business is everything connected with the counterflow (i.e. you have a product/service, and the customers pay for that, etc.). The better service you have, the more customers you gain. And an app can make your products or services stand out from the crowd.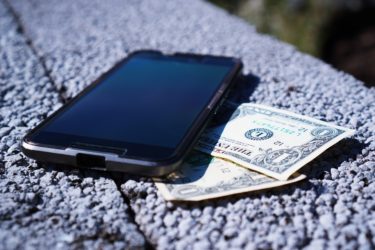 You can create a loyalty program within your apps. It will work as follows: The more customers use the app, the more bonus points they get which they can spend on the products or services.
The latest coffee startup JoJo that helps earn and redeem rewards at the local coffee shops. The app is getting more and more popular because of having a range of unique features such as:
Paying with a Click

For every spent dollar you get two Beans

120 Beans = $5 JoJo Reward

Reward Redeem

$5 Dollar Birthday Reward
3) Connecting with customers more efficiently
Mobile apps are great when it comes to the communication with clients since nearly all people have their cell phones within arm's reach.
Why is communication via app more beneficial than face-to-face?
Firstly, consider the human element. All people are subjected to mood swings and poor performance. Secondly, having an app ensures the same quality of the customer service for everyone.
In fact, modern marketers consider the apps as the only means to improve the level of the customer service.
4) Boosting cash flow
When customer satisfaction goes up, the same happens to the sales. According to the latest data by SalesForce, the way how you treat customers influences their buying experience.
The more pleased customers, the more your demand will grow. And as a result, your returns will also increase. And that's the point where a mobile app comes useful.
Sure, it's better to have a website with a responsive design for all screens. And if you build an app in addition to the website, your sales will go up as well as the customer experience.
5) Reaching out the younger generations
Most young people keep hold on their cell phones 24 for 7, and there is no point in explaining the importance of creating a custom app to reach out the wider audience especially the young generations.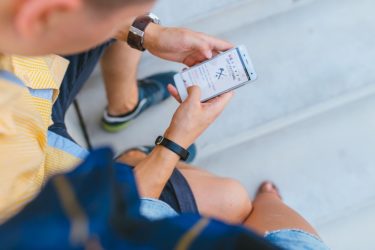 And if your app structure is properly built, you will receive analytics data showing how the customers interact with the app. The following includes the average time spent in the app, the amount of money from in-app purchases.
Mobile App Development Cons
1) Expensive to build
Actually, SMBs don't need a complex app to ease their workflow. A simple business application can be developed for $5k, but sometimes the costs are prohibitive for startups.
And if you want to reach out as many customers as possible, you have to develop several app versions for every platform – iOS, Android, Windows, and Web.
One more important thing to mention, the more elaborate functions and features an app has, the more expensive it becomes to develop as well as maintain.
2) Requires on-going care
The content needs to be refreshed from time-to-time and note, app updating is a more complicated process than updating the website.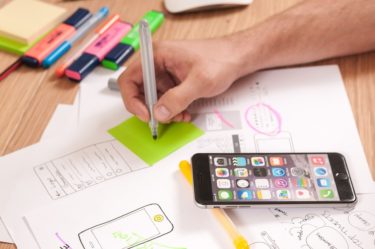 The bare minimum is the security updates. Every app needs security updates and you can't go without them.
By security updates I mean spending 10-15 hours on updating app pieces to software come out. At a minimum rate of $25/hour, you have to pay at least $250 for maintaining the app on a monthly basis.
Conclusions
To sum up, a mobile application development is still a new marketing channel offering untapped potential for business to get more customers and build a stronger brand visibility. An app allows the company to be presented in the absolutely new way by offering your customers a little bit more than an average company.
There is no limit to what you can create to get more users. Create an app and stay two steps further than your competitors. With creative thinking, a great team of developers, your app will go a long way to help achieve your goals.