What's that you say about Android's fragmented ecosystem?  Well you better get used to saying it, because according to Android Advice and other sites, Google's next significant update to its mobile OS is coming before the summer – possibly as early as April 2012.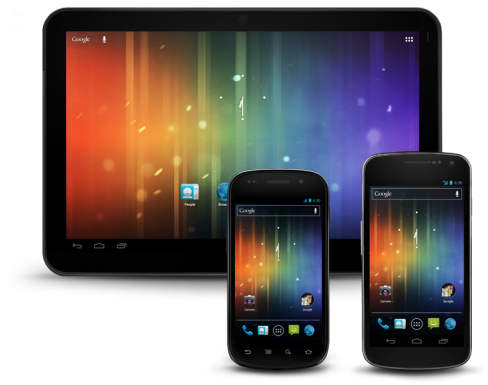 The site reports that the latest operating system, which is codenamed Jelly Bean, is due for release "in the second quarter of this year."  Although there is some speculation whether this latest update will be versioned as Android 5.0 or Android 4.1 (or Android 4.5 for that matter).
We've known that Jelly Bean has been in the works since September 2011 but early reports suggested a release date of late 2012.
Android 4.0 was designed to be the OS's big push into tablet devices, but uptake has fallen short. Ice Cream Sandwich, Android 4.0, and has barely made an impact in the market, which isn't surprising since it was only launched in six months ago.  Even Google reports that Ice Cream Sandwich hold 1% of the Android market share.
But that doesn't mean that Jelly Bean will be a simple marketing ploy, there will be some interesting tech under the hood.  Android Advice reports that Jelly Bean devices will have some nice new features, including the ability to switch between operating systems without the need to restart.
"From what we have heard the new Android 5 OS will begin the integration process of the Google Chrome OS's double boot functions. This will allow you to switch between Android and Windows 8 without rebooting your device. Certainly this could increase the amount of users that adopt the Android OS."
The reason for the early release could be counter flagging sales of Android 4.0 devices and well as unexpected competition from Windows 8 tablets, which has received rave early reviews.
Google might also be countering the spectre of another pending Apple iPad release.