Luas passengers get free iPhone app, free Wi-Fi coming soon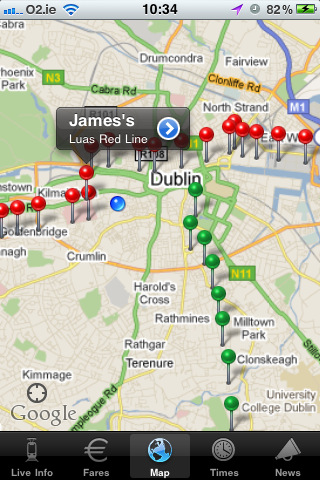 Credit: Luas/Apple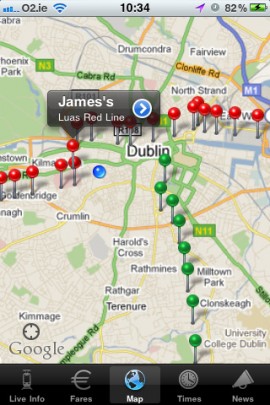 Luas operator, Viola, will install free Wi-Fi on Red and Green line trams "in the coming months," the Railway Procurement Agency announced today.
The news comes two days after the official Luas iPhone app was released. The app features a pricing calculator, maps of Luas stops and timetables.  An Android app is currently in production, for a planned release later in the year.
Irish Rail plans to roll out free Wi-Fi on its Dublin to Cork route this year. The company is currently out to tender for providers.
Bus Eireann has just finished a three month free trial of free Wi-Fi, which was installed in its Dublin-Galway route. Following this test Gobus.ie, which operates the Dublin-Galway route on behalf of Bus Eireann, has been offering free Wi-Fi since February.
Meanwhile, Silicon Republic reports that Dublin Bus has been criticised by Dublin Chamber for not offering free web access on its fleet.
Tags :
Android
app
Apple
Dublin
Google
iPhone
irish rail
luas
smartphones
viola
wi-fi