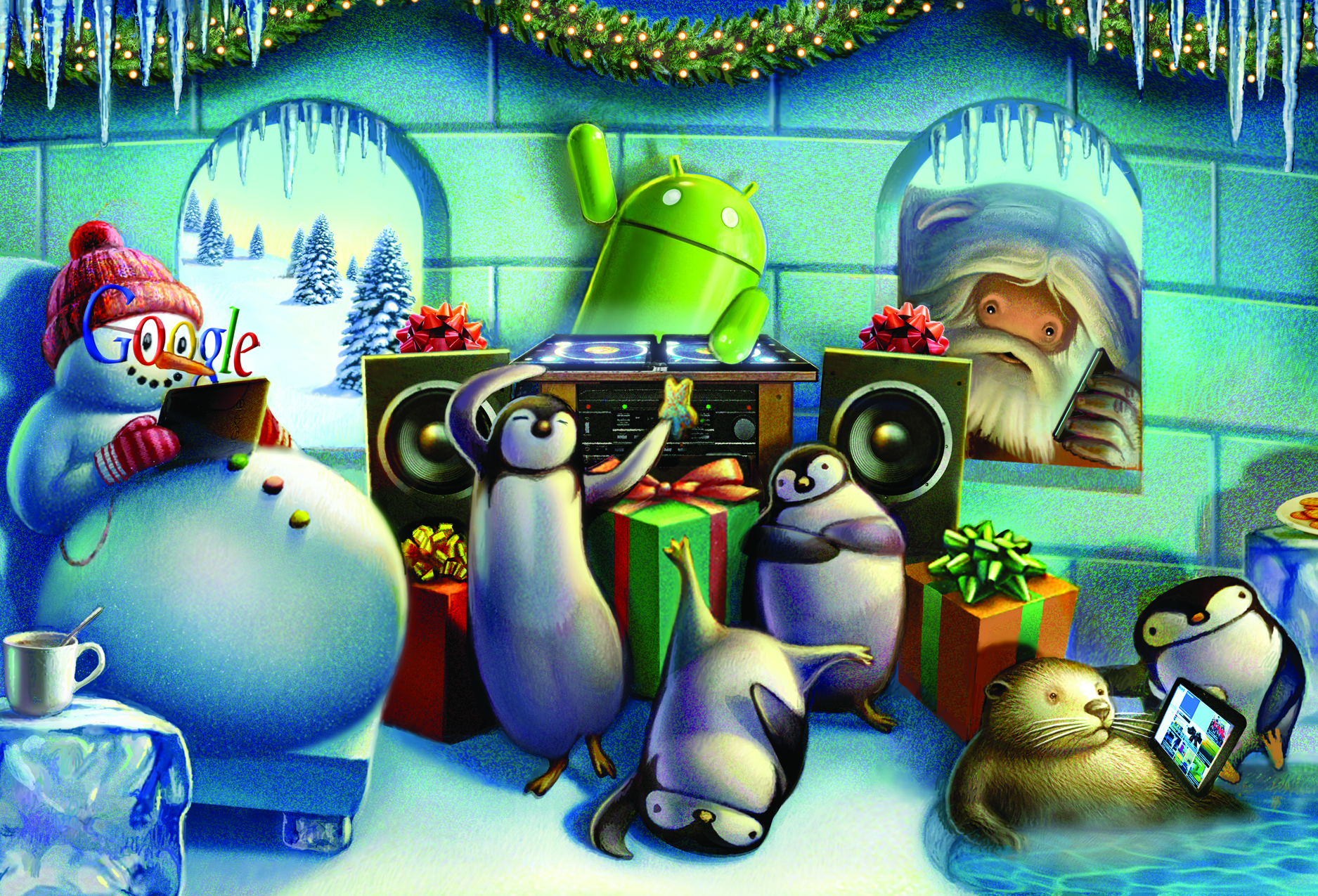 More smartphones and tablets were activated on Christmas Day 2012 and more apps downloaded than any other single day on record, according to data from the mobile analytics firm Flurry.
Writing on their blog today the company said that while they had anticipated December 25 would be a significant day for smart device activations the total number of new devices activated (turned on for the first time) was beyond anything previously recorded.
Flurry has a certain pedigree in detecting device activations, the company reports that its software is installed on over 90% of all iOS and Android apps, meaning they can get a unique view on how and when we're using our devices.
December 25 is usually the single largest day for app downloads each year but this year was like nothing the company had previously seen; Flurry recorded a 332% increase in device activations, compared to the first 20 days of the month.
According to the data, about 4 million Apple and Android devices were activated each day between December 1 and 20 but on Christmas Day this rose to 17.4 million.  This is nearly three times more than were activated on the same day in 2011.
In 2011 Christmas Day saw 6.8 million total Android and iOS devices activated, this broke down into 3.7 million Android devices and 3.1 million iOS devices.  Flurry doesn't give a breakdown of the number of iOS vs. Android devices activated this year, but this data is likely to come from Apple and Google soon.
December 25 also set another record – it was the first day when more tablets than smartphones were activated.  According to Flurry, usually for every one tablet activated four smartphones are activated, on Christmas Day 2012 this was not so. By a narrow margin there were more tablet activations (51%) to smartphone activations (49%).
Of the device manufacturers the company says that it was Apple than benefited most from the new demand for tablets but Amazon did report some significant growth.
"The big winners were Apple iPads, Apple iPad Minis and Amazon Kindle Fire HD 7" tablets. In particular, Amazon had a very strong performance in the tablet category, growing by several thousand percent over its baseline of tablet activations over the earlier part of December."
The story is similar with regard to the number of apps we downloaded on the big day.  On Christmas Day 2012 we downloaded over 328 million apps, a 112% increase on the average number of daily downloads between December 1 and 20.

Over the course of the day 20 million apps were downloaded per hour – this was more than the 15 million per hour recorded during the peak time in 2011.

But this isn't the end of it, between Christmas Day and New Year's Day the company says that we might see the number of apps downloaded surpass 2 billion, beating the 1 billion record set during the same week in 2011.

<!-comments-button-->