We're browsing less but spending more time on the internet, according to data from top mobile analytics firm, Flurry, and it's Facebook that's driving this trend.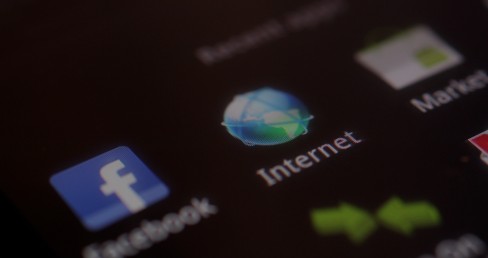 According to Flurry (@FlurryMobile), over the past 18 months the time we spent browsing has peaked and is now gradually decreasing but the amount of time we spend using mobile apps has dramatically increased.  Combining data from the internet monitoring companies Alexa and comScore with their own analytics Flurry says that in December 2011 we spent 72 minutes a day browsing but a whopping 94 minutes using smartphone apps.
Compare this with just one year before when we were browsing for over 70 minutes but using smartphone apps for 66 minutes. Over the past 18 months time spent browsing peaked in June 2011, at an average of 74 minutes a day, but app use has more than doubled from 43 minutes a day in June 2010 to 94 minutes a day in 2011.
The analytics company says that this shift from browser to app has been fuelled by the increasing number of people logging into Facebook, the world's most popular social network, through mobile devices rather than a traditional browser.
"This drop [in browser use] appears to be driven largely by a decrease in time spent on Facebook from the traditional web.  In June 2011, the average Facebook user spent over 33 minutes on average per day on the website.  Now, that number is below 24 minutes. Time spent on the web without Facebook has grown at a modest rate of 2% between June 2011 and December 2011." writes Flurry's Charles Newark-French.  He goes on to say, "The analysis also shows that people are spending ever more time in applications. In fact, time spent in apps and the web, combined, has grown as users lead a more connected life."
Our web habits are also changing when on mobile devices, Flurry's data reports that we are using our apps more often but for shorter periods of time.  Their data is backed by reports from Apple which says that Facebook and Angry Birds were the most downloaded apps of 2011 on the App Store.