Indonesia bans gay emojis as govt quietly 'weakens' anti-corruption agency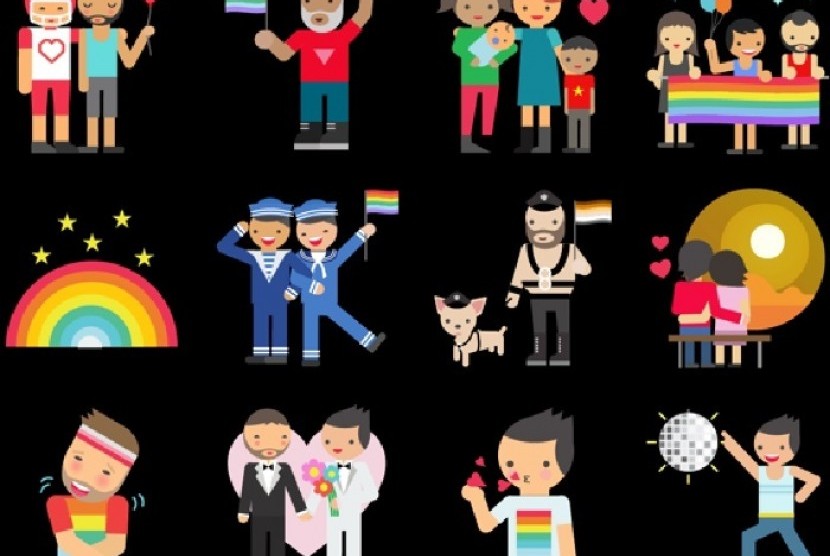 The government of Indonesia is on a Gay Witch Hunt in 2016, banning all LGBT emojis across social media platforms just as the country's anti-corruption agency is undergoing major staffing changes.
Indonesia's conservative government has been on a censorship spree, making headlines about banning same-sex stickers from social media platforms like LINE while seeking a block on Netflix and banning Tumblr for pornography.
However, while the rest of the world focuses on stickers, the Indonesian president has sworn-in five new commissioners to the country's internationally-renowned Corruption Eradication Commission (KPK), which many believe will actually encourage even more corruption to a country with an already abysmal reputation on the subject.
"The Indonesian House of Representatives, fresh off its nominations, is now pushing to weaken the KPK's law enforcement capability. Currently the KPK can arrest, hold, and try members independently of the national police, an institution that is not only widely corrupt, but has repeatedly fought against the KPK and is the source of the institution's current weakness," according to a report by The Diplomat.
Indonesia's Corruption Watch spokesman, Emerson Yuntho, went on to say, "I am worried that the KPK is no longer a commission to eradicate corruption, but a commission to support corruption."
As Indonesia's banning of LGBT emojis takes center stage, along with the recent blocks on Tumblr and Netflix, the government has been taking a backdoor (no pun intended) approach on measures to address corruption.
A predominately Muslim country of some 250 million people, Indonesia currently ranks 88 out of 168 countries on Transparency International's Corruption Perception Index.
Public Opinion
It is still too early to tell whether or not the new appointees to the KPK will do anything to curb corruption; however, human rights groups are up in arms over the banning of the "gay" emojis in a country where homosexuality is legal.
"President Jokowi should urgently condemn anti-LGBT remarks by officials before such rhetoric opens the door to more abuses," said LGBT rights director at Human Rights Watch, Graeme Reid, adding, "The president has long championed pluralism and diversity. This is an opportunity to demonstrate his commitment."
On banning the same-sex stickers, a spokesman for the Communication and Information Ministry said, "Such contents are not allowed in Indonesia based on our cultural law and the religious norms and the operators must respect that."
"Social media must respect the culture and local wisdom of the country where they have large numbers of users," the spokesman added.
Under the "Text your say: LGBT and the state" section of The Jakarta Post, users have been pouring in their opinions on the matter.
"The Indonesian government is about to pass a law that will strongly diminish the Corruption Eradication Commission (KPK), and people are arguing about stickers," texted one user.
"This is a blatant diversionary tactic by the government. Get people in a lather over an issue like this, and in the meantime they'll deliberate a law that they don't want people to notice," sent another.
Tags :
corruption
emojis
Google
Indonesia
kpk
LGBT
Line