Just hours after an initial leak, Facebook counteracted and released a beta version of their first official desktop client – Facebook Messenger for Windows.
Messenger is currently Windows 7 only (direct download link) and, as the name suggests, brings Facebook Chat and Messages to the desktop. An additional news ticker and quick notifications of friends' activities ensures that Facebook remains omnipresent.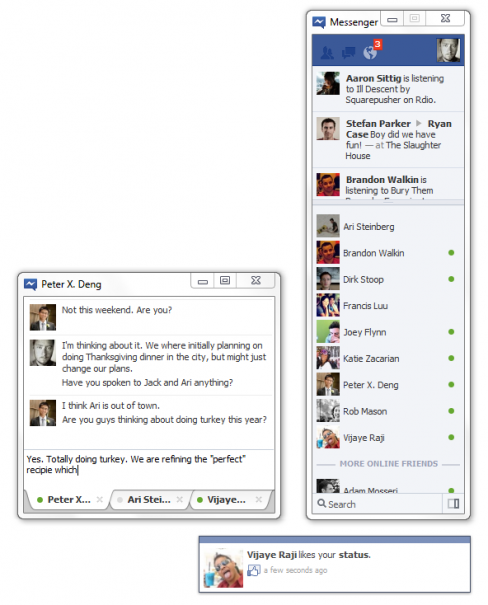 A mobile version of Facebook Messenger is already available for Android, iPhone and Blackberry. Facebook Messenger enables users to stay logged into Facebook, even after closing a web browser – something which will undoubtedly lead to increased activity on the network.
The app has an auto-update feature built in, meaning that users will receive new features automatically – a feature that has become essential in modern-day applications (think Google Chrome).
ZDNet report that we can expect multiple-person chats, video calling and more settings choices in future versions of the application. Unfortunately, there's been no reports of a similar desktop Messenger application for Linux or Mac, yet.