Sociable's Podcast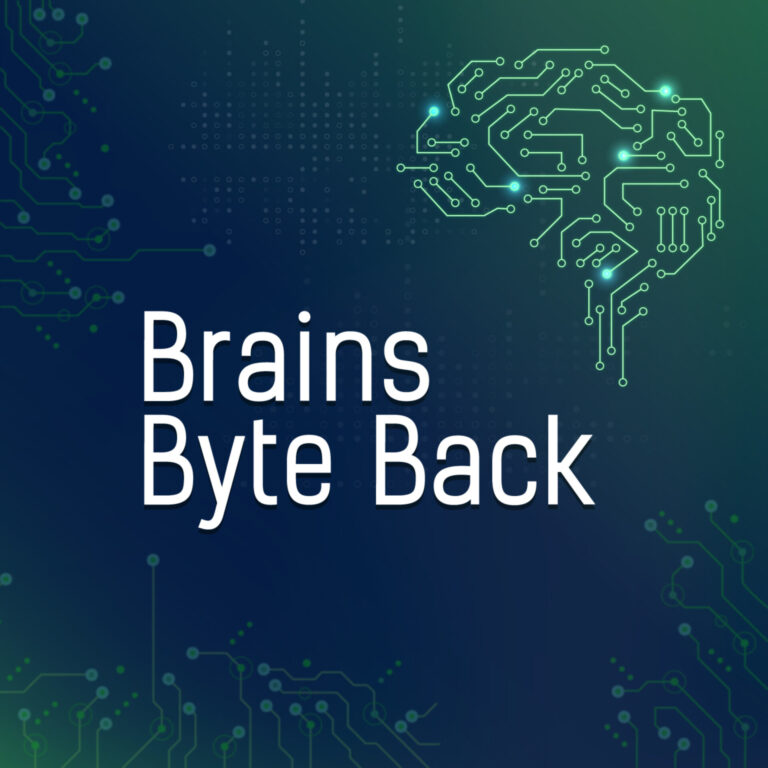 Brains Byte Back
Brains Byte Back interviews startups, entrepreneurs, and industry leaders that tap into how our brains work. We explore how knowledge & technology intersect to build a better, more sustainable future for humanity. If you're interested in ideas that push the needle, and future-proofing yourself for the new information age, join us every Friday. Brains Byte Back guests include founders, CEOs, and other influential individuals making a big difference in society, with past guest speakers such as New York Times journalists, MIT Professors, and C-suite executives of Fortune 500 companies.
Podcast Hosting CEO on How Podcasting Will Expand into Everyday Communications
In today's episode of the podcast, we speak with Patrick Hill, CEO and founder at Disctopia, a podcast hosting & streaming service dedicated to artists, podcasters, film directors, & content creatives.
Hill starts us off by sharing how he founded Disctopia after his friend asked him to burn CDs for him. This set Hill on a path that would lead him to create Disctopia which focuses on empowering content owners with transparent data and fair payments. 
Hill also talks about his history of selling mixtapes in high school. And we discuss the transition from physical CDs to streaming and digital content, followed by the rapid shift in the music industry and the rise of streaming platforms.
Additionally, Hill talks about the play on words in the name "Disctopia" and how the concept of "freedom to distribute yourself" is encapsulated in the name.
Hill then goes on to highlight how Disctopia sets itself apart from the competition, stating the fair payment practices that help it shine compared to mainstream platforms like Spotify.
We also talk about predictions for the podcasting industry, with Hill advocating that audio is the future of communication. He believes that the expansion of podcasting will evolve beyond entertainment into various communication uses. And he also believes that we will see a rise in tracking engagement thanks to AI technology.
Finally, Hill shares his future plans for Disctopia. He advocates that the company will look to expand into other industries, and plans on carrying out innovations in the distribution of audio and video content. Along with an emphasis on providing more details engagement metrics to content owners. 
Links 🔗
Our Guest🙋:
Find out more about Patrick Hill here (LinkedIn) –
https://www.linkedin.com/in/acmceo/
Find out more about Disctopia (website) –
https://disctopia.com/
Brains Byte Back 🧠👨‍💻🎙️:
Leave an iTunes review here – https://apple.co/3i60XWu
Subscribe on Youtube here – https://bit.ly/3o1M4Z3
Follow us on your favorite podcast platform here – https://bit.ly/3kTfNkY
Our Sponsor 💻☎️:
Find out more about our sponsor Publicize here – https://bit.ly/3X6p7SB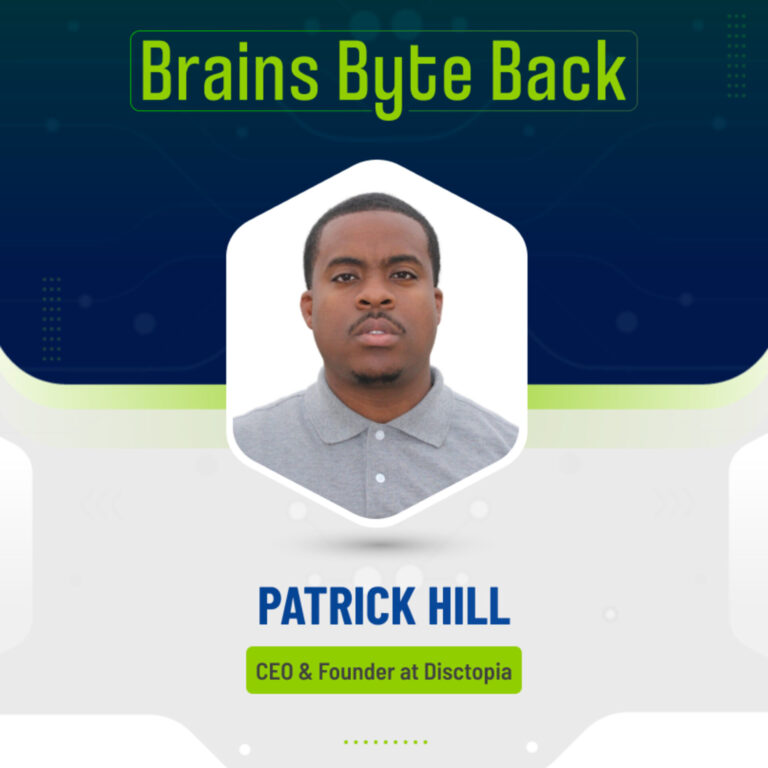 Search Results placeholder
Trending