Throughout the lifetime of Baby Boomers, we have witnessed a dramatic change in the shopping experience. For many boomers, shopping meant going to your local store to physically choose and buy a product. Now, in 2018, we live in a world with declining physical stores negatively correlating with the incline of online shops and services. As we make this paradigm shift in society, it is important to note the impact of these changes on each generation. Without the right approach, it is possible for a brand to ostracise certain demographics, leaving out large chunks of society.
According to a 2016 article from Forbes Boomers spend close to 50% of all Consumer Packed Goods (CPG) dollars, and dominate 119 out of the top 123 CPG categories, but only 5% of ad dollars are directed at them. Moreover,  a previous study by the University of Michigan demonstrated that marketing campaigns targeting Boomers are twice as likely to be successful as those targeting millennials.
So why have marketers neglected such a crucial audience for so long in exchange for the harder to obtain younger generation? The article goes on to advocate that it might be due to the Ponce de León Effect – the obsessive search for a fountain of youthful consumers and catering to them, resulting in fear that advertising to Boomers may stigmatize their brands.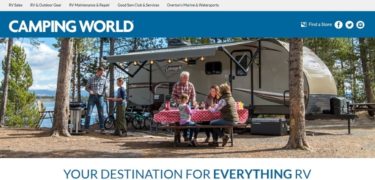 There are many steps a business can take to ensure its approach to this market is successful. A recent article in BluLeadz highlighted this with some excellent examples. For instance, Camping World ensures reliable consistency between their desktop and mobile websites to help keep things simple. In addition to this, the site is responsive for smaller screens, which enables shoppers to browse for RVs easily from a smartphone. What's more, the company has gone to the effort of showcasing an older couple with their extended family in its featured image.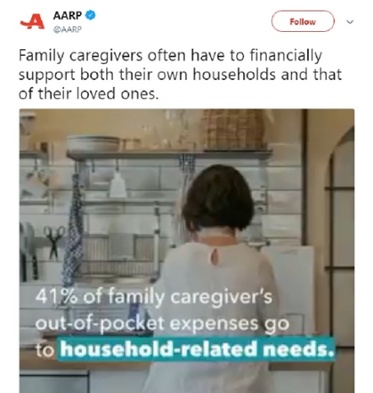 Other businesses such as AARP have also been keeping it simple, especially for their social media posts. In the post here, AARP markets to its members and potential members on Twitter, without the use of the site's signature hashtags. Instead, they use straightforward text and facts to pull the user in. Impressively, this isn't the first time AARP has got it correct with advertising to Boomers. As this post demonstrates, they have their finger on the pulse when it comes to the brand loyalty of this demographic.
And AARP isn't the only company to successfully navigate the murky waters of resonating with this age group. We spoke with Jonathan Breeze, the CEO of AardvarkCompare.com, a travel insurance comparison site for seniors, who says "At AardvarkCompare, we use the word 'revere' – are we reverential to our older customers? Are we empathetic to their needs and desires? Do we build product and process around them? Or, do we bundle them up with everyone else, and expect our older customer to adapt to our business?"
He adds "Businesses must be mindful of the challenges and opportunities that customers face through different stages of life. Businesses should constantly consider how they can help a customer in their 50's, 60's, 70's and 80's, and help celebrate the opportunities that exist as we age. We tend to bunch 'older' customers into one category, yet this is a group with a 40 year age differential. Companies need to be mindful of the stage of life, and consider what problems they can solve, what joy they can bring. In short, revere your older customers, build or adapt products and services specifically for them."
Evidently, a one size fits all approach is not enough to crack this market. Baby Boomers might not be the first approach for conventional businesses to target, but, if previous statistics and research show us anything, it's that they are a market well worth giving the time and attention to.
Disclosure: This article includes a client of an Espacio portfolio company