The American Civil Liberties Union (ACLU) files a Freedom of Information Act (FOIA) request demanding that the Department of Homeland Security (DHS) disclose how it and ICE use Amazon facial recognition software Rekognition for law and immigration enforcement.
"ICE should not be using face recognition for immigration or law enforcement"
The ACLU has filed a FOIA request demanding the DHS disclose to the public if and how the agency is using or plans to use facial recognition technology, such as Amazon's Rekognition.
The ACLU's FOIA request seeks records relating to the purchase of face recognition technology and related software and services, as well as records related to meetings with vendors, companies or other private entities marketing face recognition to DHS for immigration, intelligence, or law enforcement use.
"Congress has never authorized such use"
"ICE [Immigration and Customs Enforcement] should not be using face recognition for immigration or law enforcement. Congress has never authorized such use and should immediately take steps to ensure that federal agencies put the brakes on the use of face recognition for immigration or law enforcement purposes," wrote ACLU Senior Legislative Counsel Neema Singh Guliani in an open letter.
'Amazon and Palantir are Fueling Deportations'
The ACLU's open letter and subsequent FOIA request arrive the same week that a similar report released by Mijente, the National Immigration Project, and the Immigrant Defense Project, revealed that Silicon Valley giants like Amazon Web Services (AWS) and Palantir are providing ICE with the data to incarcerate and deport government "undesirables" en masse.
Read More: Amazon, Palantir are aiding mass deportations of govt 'undesirables': report
"History tells us that surveillance technology is often wrongly used"
In that report, the analysts concluded, "A handful of huge corporations, like Amazon Web Services and Palantir, have built a 'revolving door' to develop and entrench Silicon Valley's role in fueling the incarceration and deportation regime," and if left unchecked, "these tech companies will continue to do the government's bidding in developing the systems that target and punish en masse those it deems 'undesirable' — immigrants, people of color, the incarcerated and formerly incarcerated, activists, and others."
According to Guliani in the ACLU open letter, "History tells us that surveillance technology is often wrongly used to target immigrants, communities of color, and political protesters, and there is a danger that this time will be no different."
The FOIA requeset by the ACLU "raised concerns that Amazon was actively encouraging and facilitating use of the technology that posed privacy and civil liberties concerns. Following the release of these documents, nearly seventy organizations called on Amazon to stop selling this technology to the government."
'Amazon Should Not be Selling Rekognition to Law Enforcement'
Last week an anonymous Amazon employee who was veried by Medium, announced that Amazon should not be selling facial recognition software "Rekognition" to law enforcement as it was being used by police departments ICE without ethical oversight.
Read More: '450 Amazon employees tell Bezos to kick Palantir off AWS'
"A couple weeks ago, my co-workers delivered a letter to this effect, signed by over 450 employees, to Jeff Bezos and other executives. The letter also contained demands to kick Palantir, the software firm that powers much of ICE's deportation and tracking program, off Amazon Web Services and to institute employee oversight for ethical decisions," the anonymous Amazon employee wrote.
Amazon's Rekognition Software Performance Flaws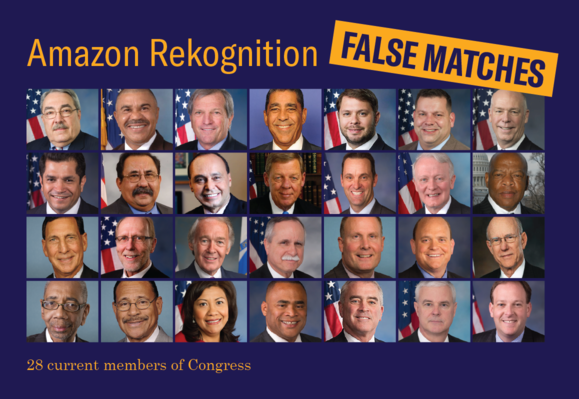 A study by the ACLU found that Rekognition incorrectly matched 28 members of Congress, identifying them as other people who have been arrested for a crime.
The members of Congress who were falsely matched with the mugshot database used in the test included Republicans and Democrats, men and women, and legislators of all ages, from all across the country.
Nearly 40% of Rekognition's false matches in the test were of people of color, even though they made up only 20% of Congress.
Palantir Under Fire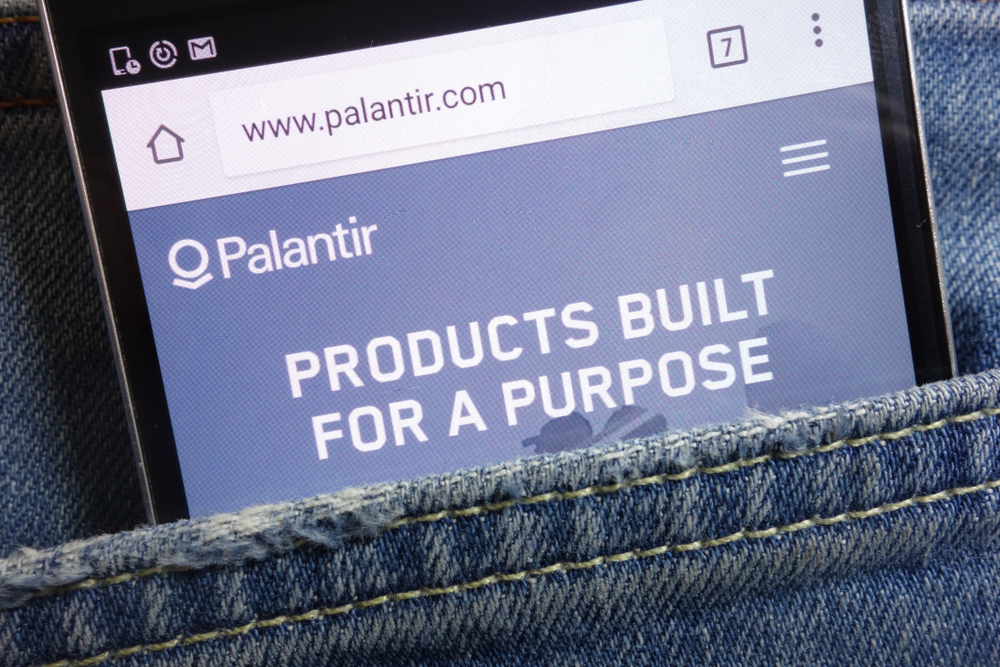 Palantir is a scandal-ridden company founded by Peter Thiel that recently signed an agreement to handle data for United Airlines.
Read More: United Airlines partners with scandal-ridden, CIA-backed Palantir for data initiatives
According to the report by Mijente, the National Immigration Project, and the Immigrant Defense Project, Palantir is "providing the collection, storage, and management of the vast amount of information required by ICE to increase its reach to the levels promised by the Trump administration."
Back in 2009 an ex-Secret Service agent named Peter Cavicchia III ran special ops for JP Morgan in which he used Palantir's software to spy on everyone in the company as part of his duty of forensic investigations at the bank.
Employees caught on and some even inserted fake information in their personal correspondances to see if Cavicchia would bring it up in the next meeting… and he did!
Not even senior bank executives were saved from the company-wide spying that went on at JP Morgan after Cavicchia allegedly went "rogue" using Palantir's algorithms.
As Bloomberg reported in April of this year, "An intelligence platform designed for the global War on Terror was weaponized against ordinary Americans at home."
In the same article Bloomberg reported that a former computer engineer for Cambridge Analytica "testified in the British Parliament that a Palantir employee had helped Cambridge Analytica use the personal data of up to 87 million Facebook users to develop psychographic profiles of individual voters." Again, Palantir claimed that he had gone rogue and "worked with Cambridge Analytica on his own time."