In 2016, a high school teacher in South Africa realized that her students were not connecting with their books. To encourage their reading, she started publishing ebooks with a hook, written by and for teenagers who live in South Africa's townships.
Popularly called Cover2Cover books, these books were made available on Worldreader's reading application in 2016, drawing favourable results. The countries with the highest number of readers turned out to be South Africa (112,398), Ethiopia (105,649), and Nigeria (104,549).
Read More: Trevor Noah Foundation partners with Microsoft to help youth in South Africa
This month, as part of the recent launch of the Ghana Year of Reading initiative, Surfline Communications Limited, Ghana's 4G LTE internet service provider, has joined hands with Ghana Library Authority (GhLA) to bring Wifi connectivity for patrons of public libraries in the Greater Accra Region. This partnership can make the library accessible to more people by making it easy for them to read content.
While Ghana's initiative is an encouraging start, the internet can give that concern a further push.
Paper or Silicon?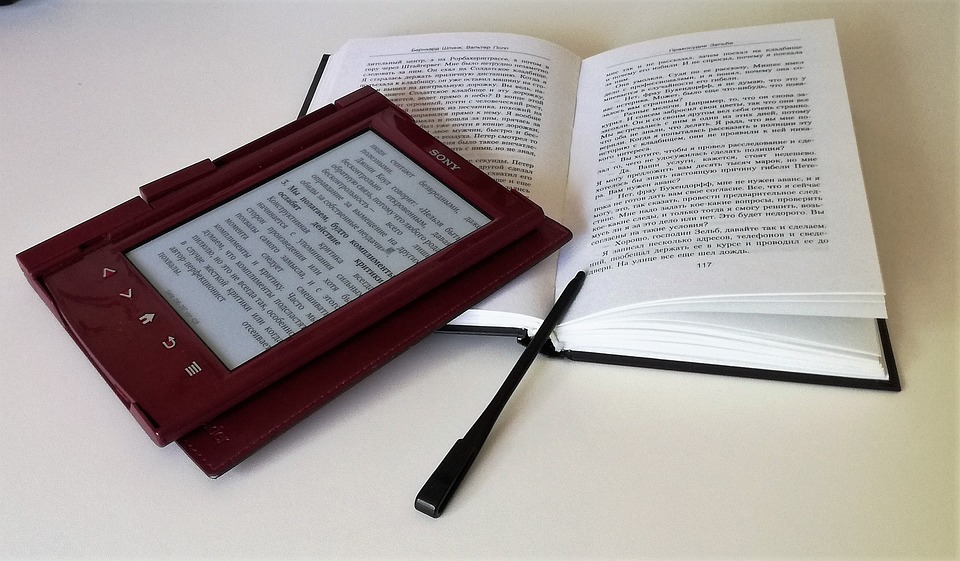 Gaining access to books in Africa is often challenging and costly. Only a handful of countries, like Kenya, South Africa, and Nigeria, have a notable book trade.
Textbooks for schools are the highest market, where governments are the biggest buyers. Coherent book development policies, special taxes, and special postal rates for books ordered from national libraries are often suggested as what is needed to encourage reading in Africa, according to the BBC.
Printing paper, ink, and printing plates are taxed at the same level as other commodities, and they are also seen as an impediment that makes books costly. This often makes it difficult for the ordinary person to purchase a book. An e-book can solve these problems.
Starting in 2010, the dispersal of mobile communications technology on a large scale has given African governments, organisations, and people more access to educational resources both inside and outside school, according to Quartz.
Low-cost, low-consumption smartphones and tablets have become a boon for ICT in education moving out of the school environment, step-by-step.
Mobile tools, such as tablets, offer a significant opening to fulfil challenges such as lack of books and textbooks. Some 600,000 children in nine African countries were given Kindle-style readers. The initiative resulted in a substantial impact on reading.
The Value of Reading
The access that the internet offers to a population for gaining knowledge or just enjoying the pleasure of reading could go a long way in emerging countries in Africa.
Along with building the financial economy, African countries can build their knowledge economy. People buy or sell books only if they see value in reading, and the value stems from both the ability and the desire to read.
NOP World Culture Score (TM) Index, which examines Global Media Habits, such as listening to the radio, time spent on the radio, and reading books, came out with its numbers way back in 2005.
While data was not available for most of Africa, in the category of reading for pleasure among adults, Egypt was ranked fifth with an average number of 7.3 hours spent in a week. That puts the country in the top six, above the global average of 6.5 hours per week.
Another African country to make the list was South Africa, with average weekly reading hours of 6.18. In fact, according to a 2017 survey by the South African Book Development Council, seven out of 10 South African adults read for pleasure.
To find a comparison with the rest of the world, India ranks first with over 10 hours of reading per week. Thailand and China are second and third, with 9.24 and 8 hours per week respectively. Both Egypt and South Africa left behind countries like UK at 5.3 and the US at 5.42 hours.
As Professor Abdu Kasozi, the former executive director of the National Council for Higher Education in Uganda pointed out in Peril of Africa, a quality education goes a longer way than swanky infrastructure, as is evident from the success of many Asian countries, a lesson that Africa could learn too.
Ebooks could be the answer to Africa's problems when it comes to reading habits. The fact that ebooks require no shipping costs and all one needs is a low-cost phone and mobile data to be able to enjoy a story, could be encouraging to publishers and readers in Africa.