Finding love in our modern society has paradoxically become harder and easier, simultaneously. It is easier thanks to the modern technology available at our fingertips but has also become harder due to the abundance of dating profiles, many of which are just for ego boosts and aren't even single.
This can make finding love incredibly difficult for the small number of users who are actually looking for something special, more than just amassing a large number of matches for an impressive collection.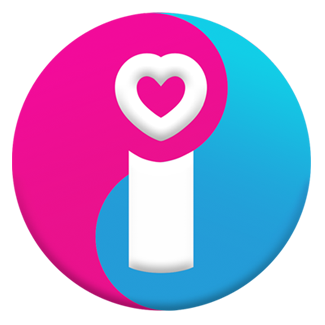 One startup which understands this struggle is Invite and Meet, a dating app specifically designed to encourage users to get out and date in the real world. To get a better understanding of how the app works we spoke with Stéphane Lang-Willar, the Co-Founder & CEO of Invite and Meet.
What was the main motivator to create this app, for example, did it arise from a personal experience or something you recognized others having issues within the world of dating apps?
The idea for Invite and Meet arose in 2015 when my son, Alex, and I both found ourselves single at the same time. I turned to the more traditional sites like Match.com, while Alex tried his luck on the modernistic Tinder and Bumble. That's when we both realize dating apps were tremendously inefficient at getting people offline, to meet in the real world. Certainly, a better solution to help people meet in the real world was still to be invented! The vision was clear, this new model, whatever it would be, surely required focusing on real life activities. 
Your app revolves around a large number of activities that users can choose to do for a first date. What is the most interesting activity you have heard users organizing so far?  
Surely the most original invitation we've seen thus far was from a gentleman who's a pilot. He connected with an interesting and active single woman only a few hours after joining Invite and Meet. They matched, and he sent her a one-on-one personalized invite to fly Miami on his private plane. An offer you can't refuse if you ask us, and a great example of how the app can be used! 
I understand the app is somewhat new, however, what is the most heartwarming story that you have heard from a couple that has met through Invite and Meet? 
That would most definitely be the one of Miami based social influencer Samantha Sky. She met with a professional poker player for an

Afternoon At The Beach

date, and watched the sunset together. The touching part for us was, they sent the team a video while on the date, expressing their gratitude. We totally loved it! 
What do you consider Invite and Meet's greatest achievement within the past 6 months? 
Our soft-launch here in Miami is by far our greatest achievement in the last 6 months. That said, when looking at the early data collected from the recent feedback received, it seems the app's efficiency at getting people offline is very strong and likely a never seen before. We're obviously really excited about that, as it's Invite and Meet's primary purpose. 
What is the main focus for Invite and Meet over the next 6 months? 
Engagement and real-life meetups have been strong within our early community. Our priority and main goal is to continue, as we start expanding. The focus is not on rapid growth, but on our users and assuring their experience with the App is excellent. 
Who do you consider to be your main competitors and how do you differentiate yourself from them? 
Our closest competitor would be the Match Group. However ultimately, we see our corporate missions as completely opposite. Their platform is constructed for users to

Match and Chat

, whereas we have organized ours to

Invite and Meet

. We are the number one Activity Matchmaking App, the first of its kind in the social and dating space, and it's a unique alternative to all other existing offers available to this day.  
What advice do you have for any singletons out there looking for a someone special in 2018? 
For singles who are serious about meeting new people in 2018, our advice is to stop wasting their time on platforms not properly organized towards getting them offline in the real world. Our time alive is short and we must do everything to maximize it. Look for someone you like on Invite and Meet, invite them out to something unique and different (include an

Emotion

making your invite extra special!). We promise there is no better way to develop meaningful connections or romantic chemistry than having fun sharing one of your favorite activities.