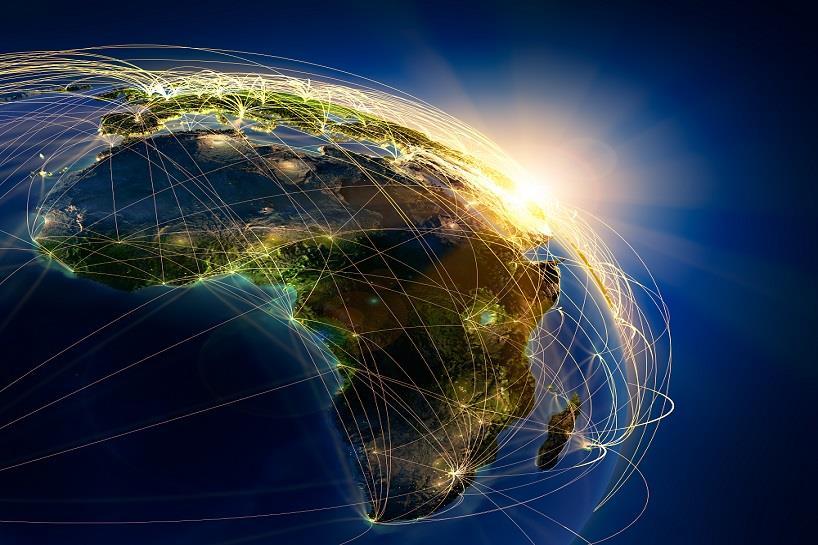 Venture Capital funding in Africa more than doubled between 2015 and 2016, and to simplify the funding process, multilingual bots are deployed to break down language barriers.
Even as far back as 2011, a Gallup poll found that one in five African youth plan to start their own business, but how can they access capital if investors don't speak their language?
There are an estimated 1,500 to 2,000 languages spoken in Africa today that are broken down into four main language groups. South Africa alone has 11 official languages, and many on the African continent are multilingual.
For anyone wanting to grow a business in the region, there are three languages that one should be familiar with: Arabic, English, and French as those three tongues are not only spoken in Africa, but they are also the lingua francas of many business transactions globally.
Microsoft recently worked with Growth as a Service fintech platform, Ovamba, to build a multilingual bot that could simplify its funding application intake process.
Ovamba, Co-founded by Marvin Cole, is dedicated to connecting investors with African businesses and distinguishes itself by delivering capital via its mobile app and web based platform, according to its blog.
Using the Microsoft Bot Framework (MBF), developers were able to build a bot that could tap into a multitude of channels, including Ovamba's existing Android application, to meet their customers on their preferred conversation platforms.
Read More: Healthcare Bots Digitally Transform Vietnam's Medical Facilities
In addition to text-based communication, the Bot Framework enables a user to speak to a bot and have the bot to respond back in speech.
Because the Bot Framework can be localized to any language and connected to channels like SMS, Facebook Messenger, and mobile apps, Ovamba decided that the bot would be the best avenue to help them to communicate with, and gather information from their customers.

According to Microsoft Developer Blog authors Claudius Mbemba, Lilian Kasem, and Shawn Cicoria, "Ultimately, Ovamba's goal is to localize their applications and services into their customers' regional African dialects. Given the current lack of translations from English to these lesser-known dialects, we focused on an initial set of 3 languages: English, French, and Arabic."

The result of building the bot gave "a solid template for future Bot Framework projects that includes automated scripts for building, packaging, and testing code."

While the bot was successful at translating across three languages, it set a precedent on how to reach the rest of the population that speaks a multitude of regional dialects through its localization feature.

Developers at Microsoft say, "We plan to continue our work with Ovamba, especially building an African dialect language recognition system to enable application localization and cater to the specific dialects of their customers."

Multilingual bots don't only have the potential to help businesses in Africa receive funding, the applications of these bots can now transcend continents, languages, and industries thanks to this innovative project.

Now, the same Bot Framework with localization could be used to help people in India communicate across dialects to give early warnings about incoming floods caused by monsoons, or even provide better translations for Singapore's tourism industry with its four official languages.

<!-comments-button-->