Human trafficking claims some 25 million victims worldwide, but analysts are hard at work uncovering these illegal operations through state of the art methods and typologies, combining AI with human detective work.
The human trafficking epidemic is so widespread that not even the United Nations' peacekeepers are exempt.
"In Haiti, at least 134 Sri Lankan peacekeepers exploited nine children in a sex ring from 2004 to 2007, according to an internal UN report obtained by the AP. In the wake of the report, 114 peacekeepers were sent home. None was ever imprisoned," reads the report published in April of 2017.
Additionally, the AP investigation of UN missions from 2005 to 2017 "found nearly 2,000 allegations of sexual abuse and exploitation by peacekeepers and other personnel around the world."
"Human trafficking, like most crime, is done through corporate entities"
Uncovering human trafficking rings is one of the many serious issues tackled by UK-based scaleup Quantexa. Quantexa specializes in uncovering money laundering and human trafficking operations through a combination of artificial intelligence and human detective work.
The Sociable spoke with Alexon Bell, Executive Director at Quantexa, who heads-up the company's Anti-Money Laundering (AML) compliance product, to learn how Quantexa uncovers illicit activities by working with some of the world's biggest banks, NGOs, insurance companies, and data providers.
Quantexa offers a service and a software product that is installed on-site at some of the largest financial institutions in the world, including HSBC, which was rocked by scandals in 2012 after it was revealed that HSBC had helped launder money for terrorists, Colombian and Mexican drug cartels, and other entities.
"We have our own team of analysts and engineers that go in and configure that software to help AML investigations find human trafficking, terrorism, tax evasion, and fraud," said Bell.
"We're installed on customer site, so we are a software company, and we have our own team of analysts and engineers that go in and configure that software to help AML investigations find human trafficking, terrorism, tax evasion, and fraud.
"Our software is actually very understandable. It's all built on open source, and what we're finding is that the banks are learning to build their own solutions based upon our technology, and that's really exciting for us.
"I think the word is getting out now about the successes we've been having with our customers; HSBC is the most public one, so it's truly inspiring and we are honored to work with banks because they come to us with some of their hardest problems.
"With HSBC we have deployed the largest-ever investigation and analytics platform in the bank in its history."
Typologies of Human Trafficking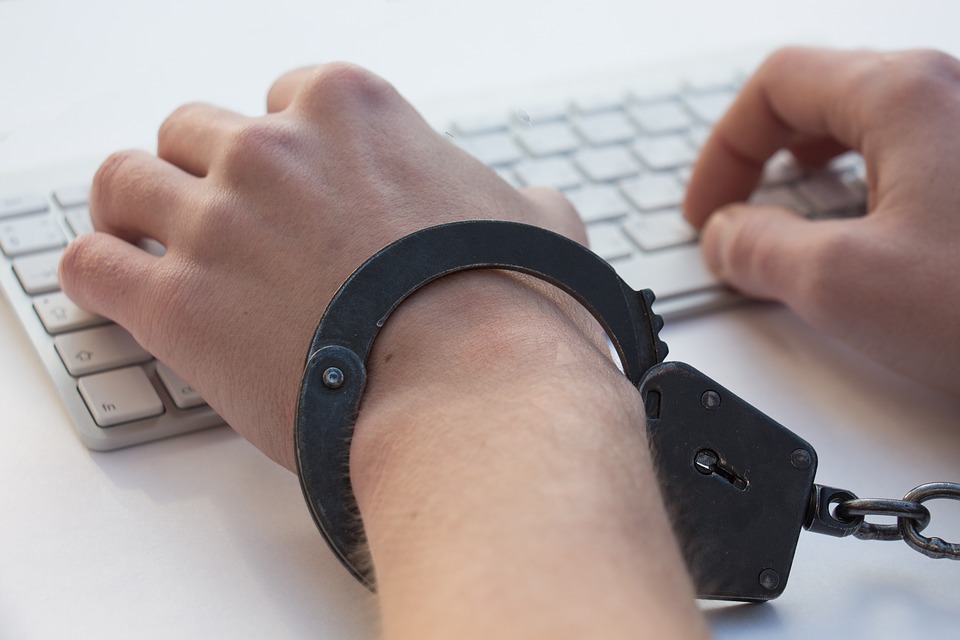 So, how does the open source software uncover human trafficking operations?
One of the ways Quantexa uncovers these rings is through typologies. Typologies are compiled by analyzing many factors that make up a profile that is indicative of human trafficking behavior. Following the money is a good place to start, along with linking social acquaintances and patterns in conducting shady business.
"If you expand the human trafficking topic, it starts to move into things like corporate social responsibility"
"There are typologies for human trafficking that we know about and we've successfully found that for a very large UK-headquartered bank — we found human trafficking and here we were looking for things like lots of airline purchases to Eastern Europe for low-budget airlines without hotel or other expenses being paid," said Bell.
"So, the typology there is this person is escorting a girl (in most circumstances) over here [UK] to be sex trafficked."
"Then also, by looking at the connections from that account, and we see stuff on things like craigslist and back pages and massage parlors and this kind of stuff, so we basically have some scenarios that look for those typologies, and when we start to net them together through the network, we find them."
Following Confirmed Criminals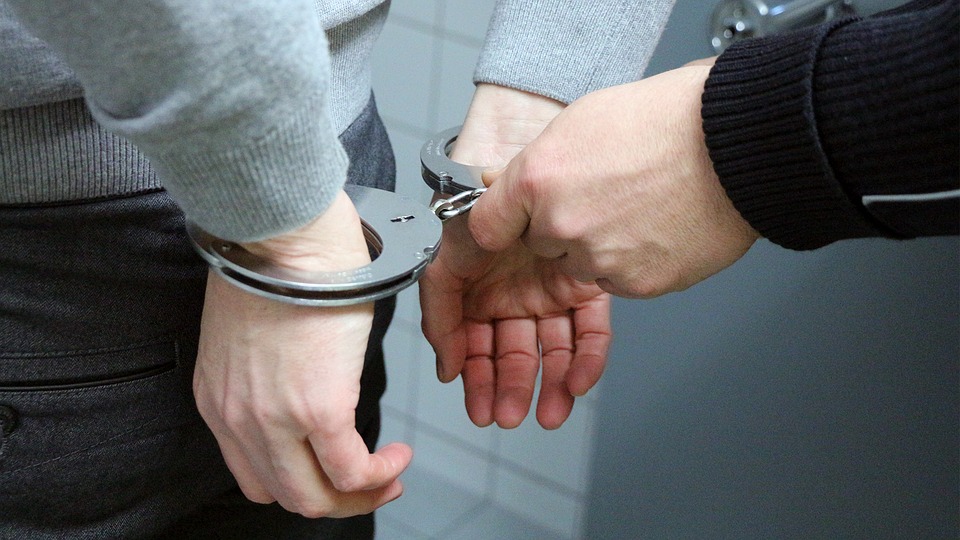 Many criminals are repeat offenders. They get busted, do the time, and when they come out, they go right back to what they were doing before. Bell says that Quantexa can follow confirmed criminals to see if they return to business as usual after serving jail time.
"Another thing that we found working for other banks is looking at confirmed criminals, which is typically something we can get from Dow Jones or World Check, which have basically researched it, and that is off the back of work from non-government organizations, who have people on the ground doing research on traffickers who traffic in people," said Bell.
"So, we can look at that and we can then combine the bank's data with external data sources that contain corporate information. Typically, human trafficking, like most crime, is done through corporate entities."
"We have found terrorist cells that were plotting to execute an atrocity on national soil"
Bell described a real-world scenario where following a confirmed criminal led to uncovering a new human trafficking ring.
"In a case that we found for a large European bank, we found that there was a confirmed human trafficker who had been arrested and gone to jail, but before he went to jail he was based somewhere in Eastern Europe trafficking girls into the UK, and he had some logistic companies — think freight, lorry types of companies — and he had entertainment companies in London, and we could see, through his network of accomplices and all these people that had been arrested and gone to jail, we could see that old network of connected businesses and what we saw is that once he got released from jail, guess what he did?
"He set up some new logistics companies, so we looked at his new companies being registered, and we found new [entertainment companies], and he was basically just setting up his operation all over again."
By looking at the human trafficker's connections, acquaintances, business dealings, and money trail, Quantexa was able to uncover the new operation.
Passionately Engaged in 'The Fight'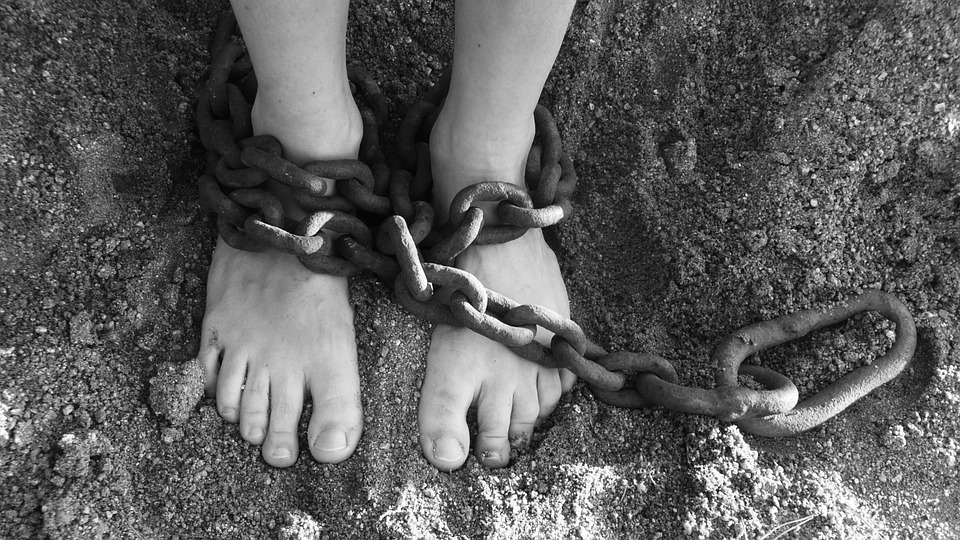 "As a company we are actively engaged where we can in 'the fight.' We're incredibly passionate in not allowing this to occur," said Bell.
With the typologies created, Bell has a stark warning for those who are thinking of returning to a life of crime:
"We know you are a bad person. If you continue to do business in the same way you've done before, we know what you're doing, and we're going to shut you down"
"We're working with NGOs and data providers to help combat this."
Uncovering a human trafficking operation is an incredible feat, but what happens once these heinous people are identified? Who goes after them?
"All the typologies and scenarios are run at the banks, so they have investigation teams in their AML departments or in their intelligence units that basically investigate these particular irregularities, and the things that we find could be human trafficking for labor, could be sex trafficking, and it could be terrorism.
"We have found terrorist cells that were plotting to execute an atrocity on national soil. These teams are equipped to understand what threat is actually becoming apparent and then to do something about it."
In a nutshell, Bell explained:
"It's a combination of following the money, but also understanding the social connections and relationships across a lot of data sources. The key that we find is a bit like threading the needle. You get one piece of information from the bank, another bit of information from the transactions, some more information from the credit bureau, another one from an NGO, and when you start to combine that data, you find that these things are all linked together, and then you can say that this particular set of relationships — when we build them as connections or graphs — indicate something material — human trafficking, sex trafficking, exploitation, and even terrorism."
Human Trafficking Worldwide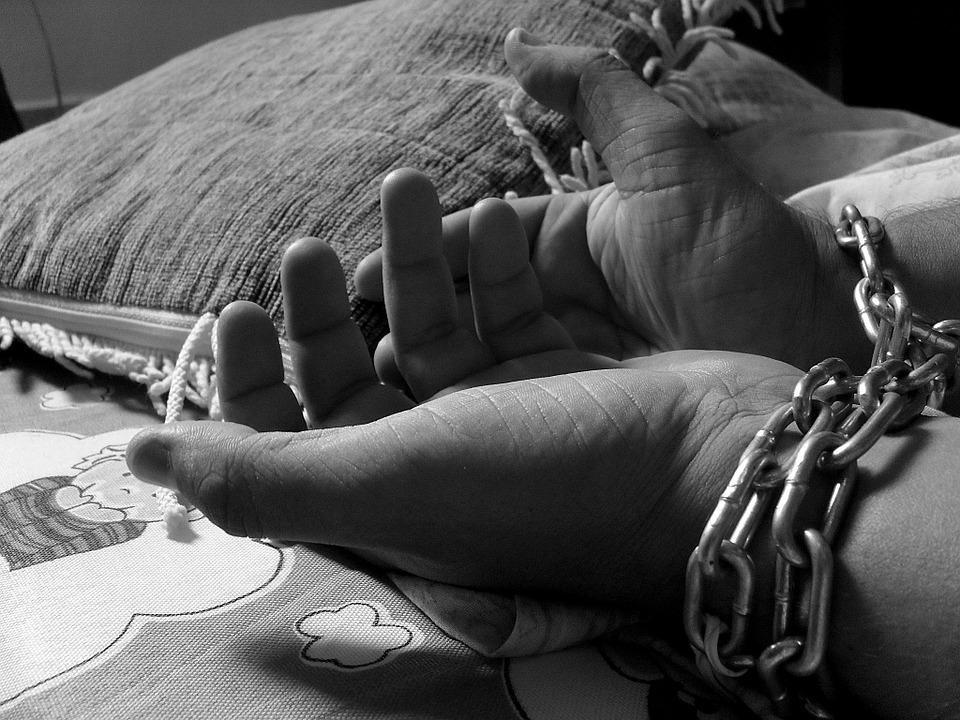 Last week US President Donald Trump signed the Trafficking Victims Protection Reauthorization Act and declared January, 2019 as "National Slavery and Human Trafficking Prevention Month."
This is in addition to the Abolish Human Trafficking Act signed in December, along with the Frederick Douglass Trafficking Victims Prevention and Protection Reauthorization Act, authorizing $430 million to fight sex and labor trafficking.
According to the United Nations, "Human trafficking affects every country of the world, as countries of origin, transit or destination – or even a combination of all. […] Europe is the destination for victims from the widest range of destinations, while victims from Asia are trafficked to the widest range of destinations. The Americas are prominent both as the origin and destination of victims of human trafficking."
For Quantexa the fight against human trafficking is one piece in an overall trend that leads to more ethical decisions across the spectrum.
"If you expand the human trafficking topic, it starts to move into things like corporate social responsibility like looking into supply chains, finding out if a company has bonded labor, is it meeting ethical standards, and all the CSR is an extension of this," said Bell.
Quantexa believes that every organization has an ethical obligation to do everything it can to fight financial crime. It also believes the foundation to doing this effectively, and achieving strategic business objectives, is to better understand your customers, their relationships and their behaviors.