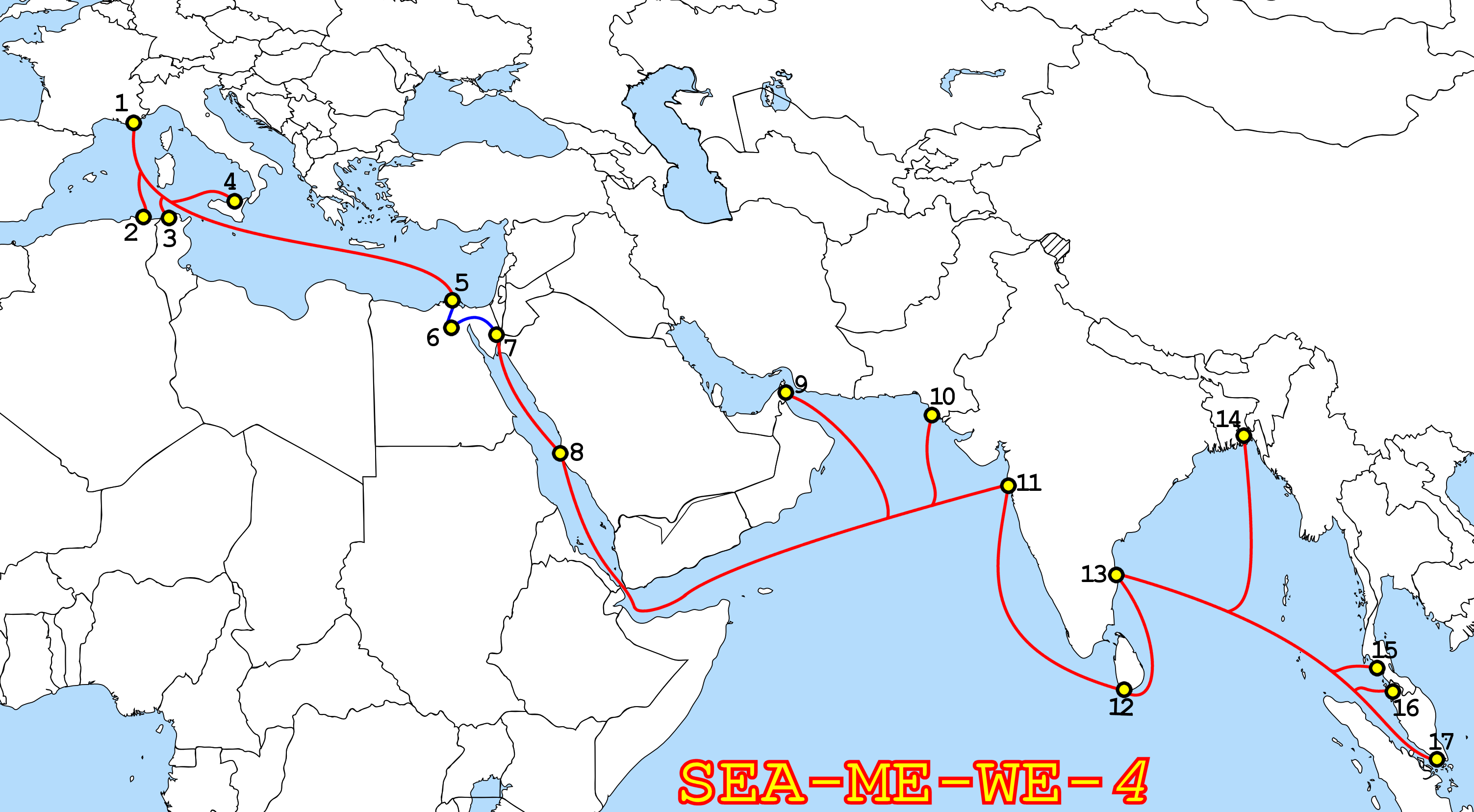 National Internet outages in Bangladesh may soon become a thing of the past as recent evidence suggests that the country is no longer reliant on a single submarine fibre-optic cable connecting it to the rest of the world.
Since 2006, Bangladesh, the seventh most populous country in the world, has been connected to the global Internet by a single undersea cable known as Sea-Me-We 4 (SMW4). SMW4 is sometimes described as the "Internet backbone" that links South East Asia, the Indian subcontinent, and the Middle East with central Europe.
Bangladesh is one of the most broadband deprived countries in the world, scoring 171 out of 180 countries according to Net Index.
Over the past seven years, however, Bangladesh has been plagued by its "uniquely vulnerable" Internet connectivity circumstances. Occurrences like criminal sabotage, system failure and maintenance regularly result in national Internet outages as local service providers have little viable contingency options available to fall back on.
However, during scheduled SMW4 maintenance earlier this month it has emerged that a number of Bangladeshi Internet service providers (ISPs) accessed a long-awaited second connection to the global Internet (via India) using the International Terrestrial Cable (ITC).
Evidence that the ITC has been enabled in Bangladesh was initially suspected in November of last year during a routine maintenance outage. During the outage latency measurements into Bangladesh identified that a single service provider, Fiber@Home, stayed online throughout the outage by routing through India.
#Bangladesh outage impacts: BTCL, Mango down. Fiber@Home uses terrestrial conx to India, Link3 stays on satellite up. twitter.com/renesys/status…

— Renesys Corporation (@renesys) November 16, 2012
Similar tests during two separate SMW4 planned outages earlier this month found that four out of six Bangladeshi service providers were able to stay online using the new alternative land cable – the ICT.

It's expected that the two remaining ISPs operating in Bangladesh will also access the ITC in time, meaning that Internet outages of scale in the country may soon be eradicated.

<!-comments-button-->