Irish Web Awards 2010 shortlists announced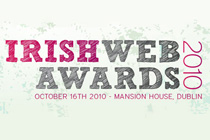 Irish Web Awards 2010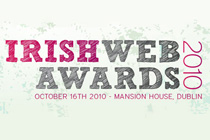 Shortlists for the Irish Web Awards 2010 have been announced with over 700 unique entries in 28 different categories. The preliminary round of judging has taken place with all shortlisted entries now published on their website. A second comprehensive round of judging is due to begin shortly.
The presentation night will be held on October 16th, 2010 in the Mansion House, Dublin, with doors opening at 7pm. Tickets are priced at €30 and can be reserved from the Irish Web Awards website.
The main sponsor for the event is Realex Payments (@realexpayments),  a leading European payment service provider, based in Dublin, London and Paris.
Tags :
irish web awards 2010
mansion house
realex payments
web awards