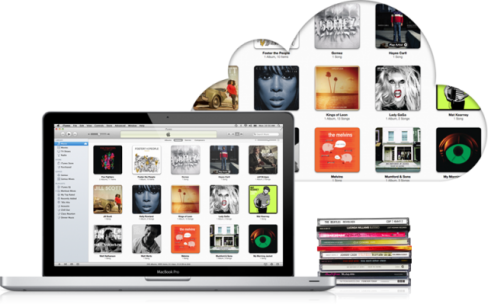 With the release of iTunes 10.5.1 earlier today, Apple's long-delayed long-anticipated iTunes Match is finally here. iTunes Match is a paid-for service that gives Apple device users access to their entire music library anywhere using iCloud.
The service sounds great. Once enabled, iTunes will analyse your music collection and 'match' tracks against the iTunes Store's catalogue. Common tracks between both libraries are immediately made available to stream in iCloud (including tracks that have not been purchased from the iTunes Store, like those ripped from CDs or illegal torrent downloads). Any lesser-known artists and tracks that cannot be matched to a track on the iTunes Store are then uploaded from the user's library and made available to them on iCloud.
Tracks can be streamed or downloaded from iCloud on not more than 10 Apple devices at up to 256kbps, including ones that may have been ripped at a lower bitrate. The service has a yearly subscription fee of just $25, which makes it an absolute bargain.
Two caveats though. Sign-ups are restricted to those living in the United States and iTunes libraries of less than 25,000 songs.