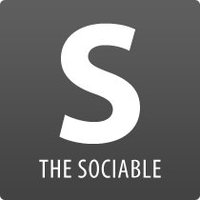 Weather, politics, Ireland's economic problems and a good bit of humour were the stories that you have been reading on The Sociable this year. In our first annual list of Sociable top tens we count down the most read, clicked and shared during 2010.
The Sociable's top five categories.
Perhaps it was that you needed a laugh, or just the thought of Postman Pat cursing like a trooper but our meme category was the most read in 2010. You also liked your gadgets this year with our Technology and Mobile categories doing well.
The Sociable's most tags by article
Ireland's big freeze at the start of December dominates our most read tags by articles list. You especially loved NASA's satellite imagery of Ireland blanketed in snow (in at positions 1,3,4,6,7 and 8). Ireland's economic crises make an appearance on the list at number five and ten, with politics and bankers respectively.
The Sociable's top 20 tag searches
Apart from our most read list of most read tags by article we can also show you our most click tags for 2010. This year you were particularly interested in Copan, the augmented reality game set in Dublin, you also liked videos of cursing Irishmen.
Our top ten shared articles during 2010
This year you mostly shared our videos and NASA's images of Ireland, but you also shared penguins, Facebook redesigns and stories about the demise of the newspaper industry.
The Top 10 Articles during 2010
And now for the big one, The top 10 most read articles during 2010.  NASA dominates the list with its amazing images of Ireland while the Copan, the smartphone game, makes two appearances on the list.  You especially loved our videos of cursing Irishmen