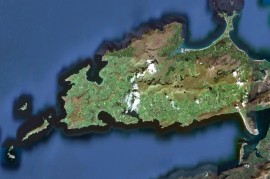 Ireland, among other countries, has received further high resolution satellite imagery updates in Google Earth. This follows a similar imagery release by Google last month.
Only two parts of Ireland have received imagery updates this time, although the areas covered are quite large. These areas are most of the Dingle peninsula and a large area below and including Wicklow town.
The updates are currently only available in Google Earth, but will be available to view in Google Maps "soon". To view specific areas in this latest imagery update, download this KML file and open it in Google Earth.