Yahoo! launches Irish portal but not all ties have been cut with Yahoo! UK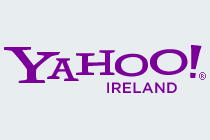 Yahoo! Ireland logo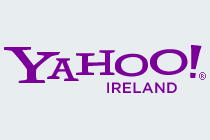 Web portal giant, Yahoo!, has launched a regionalised version of its site for the Irish market but not all ties have been cut with Yahoo! UK.
The portal, Yahoo! Ireland, features content from Irish news media outlets as well as Irish focused content form international sources (Jay Leno's cringe inducing turn on Brian Cown is currently the lead trending story). Previously Irish Yahoo! users were redirected to the British focused Yahoo! UK and Ireland site (Yahoo! UK still currently describing itself as Yahoo! UK and Ireland).
While the portal may offer regional content to the Irish market search results on the site are still being handled by Yahoo's! UK site. However, this may change as Microsoft's Bing, assumes full control over Yahoo!'s web search. Bing are currently operating a regional search for Ireland.
Tags :
Bing
Ireland Technology News
irish
Microsoft
search
Yahoo