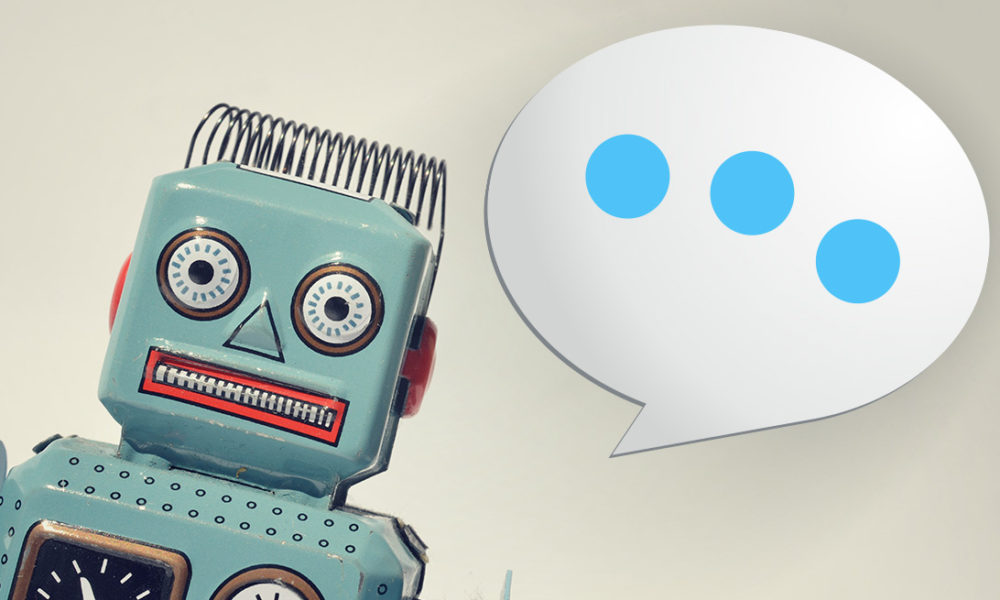 The global chatbot market is forecast to grow at 37.11% from 2017 to 2021, but it may not last long after that as new technologies take center stage.
Analysts expect that the Compound Annual Growth Rate (CAGR) of the global chatbot market will rise 37.11% over the next four years based on the current revenue generated from chatbot sales, according to a report by Research and Markets.
For the time being, chatbots are a hot commodity for businesses and can provide a gateway to valuable conversations and increased interaction speed.
Chatbots are able to communicate with customers of an organization through messaging apps, mobile apps, websites, or smart speakers.
According to the latest white paper by mobile strategy and design platform MOBGEN, "With the recent upsurge in the popularity of messaging apps and continuous advancements in Artificial Intelligence, chatbots are now seen as the technology of the future."
Industry leaders warn of chatbot bubble
While the near future market for chatbots looks bright and highly-profitable, industry leaders are warning that this bubble will soon burst.

Tim Cameron-Kitchen, author of "How to Get to the Top of Google" and owner of digital marketing agency Exposure Ninja, addressed his reasons for not believing the chatbot hype in a recent VentureBeat article.

Cameron-Kitchen's main arguments against chatbots are that they don't address a unique problem that doesn't already have a solution, they are riddled with bugs, and they are not an improvement upon already existing services such as phones, apps, and websites.

Read More: How Microsoft's AI chatbot 'Tay' turned incestuous Nazi accurately reflects our society

According to Twiggle co-Founder Dr. Amir Konigsberg, "Unless bots are designed to do more than replicate existing experiences, they will be fundamentally incapable of delivering on their original promise of humanizing digital commerce."

While the future of chatbots may be numbered, they could prove to be an inspiration for future technologies in the chat space.

According to Tring Chat Founder Arun Uday in an article for TechCrunch, "Once the current euphoria on bots dies down, we will see the emergence of real solutions to real problems coming out of the chat ecosystem."

It may be that the chatbot market is like that of a gold rush. It's a good time to invest short-term as the market is expected to grow considerably over the next four years; however, many industry experts have expressed concerns that the chatbot market bubble will pop shortly thereafter.

<!-comments-button-->