The pandemic caused a paradigm shift where many people streamlined their daily lives to the digital world—doing everything from ordering groceries online, doing doctor appointments via video call, or using applications to connect socially or even romantically. In fact, life without a smartphone nowadays has become nearly impossible.
Just last year, the estimated number of smartphone users worldwide was 6.64 billion, meaning that the majority of the world's estimated population of 8 million has one. With 88% of mobile time being spent on applications, the catchy saying "there's an app for that" makes a lot of sense in 2023.
This week's Connect event by PR company Publicize brought together startups who are leading the way in innovation in the mobile technology space. Let's take a look at the winners and how they are contributing to this new diverse market of online applications.
First Place Winner: Lulla Care
Nearly half of workers (48%) said their well-being declined in 2022, according to a survey of 9,000 employees globally from Gympass, an employee well-being platform. One particularly hard-hit population is women, with more than 80% of working women saying that work-family measures fall short, causing many to leave the workforce in unprecedented numbers.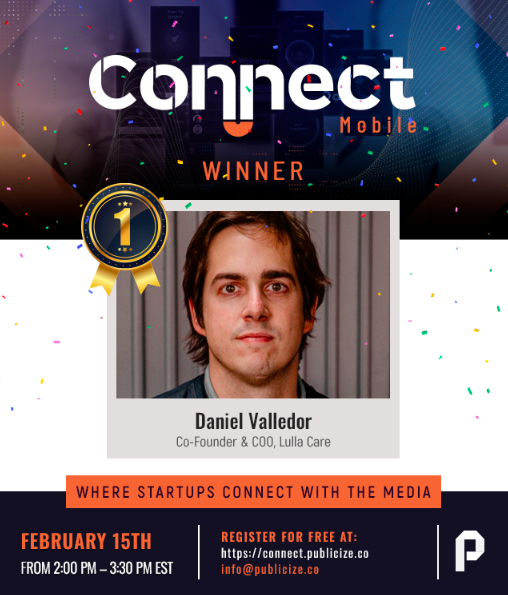 This is showcasing a clear need for companies to step up their game when it comes to supporting employees' health and well-being—both in and out of the office. Many organizations have heard the call to action, with two out of three U.S. employers saying that they plan to make employee mental health, and emotional wellbeing programs and solutions that support it, one of their top three health priorities over the next three years. 
Mobile application Lulla Care looks to be a liaison between organizations and workers that are looking for more support in their health and well-being. They create custom solutions for businesses that wish to keep their best staff, with the company providing solutions focused on paternity and maternity leave.
Company's employees can get a Maternity Coach from Lulla to help them through pregnancy all the way into the early years of parenthood. The application also offers the best strategies for health, exercise, nutrition, sleep, and baby care with continuing advice from a knowledgeable professional who is constantly on call. Lulla Care adjusts to the particular requirements that a business might have, helping businesses to invest in active and healthy families in order to safeguard and enhance their company's talent.
Second Place Winner: Opsis Health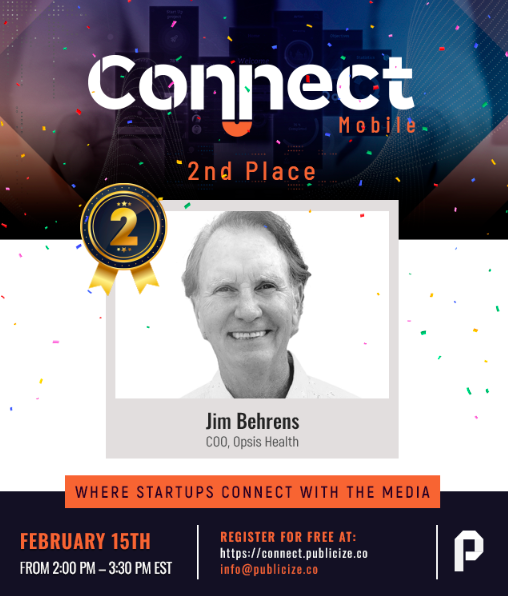 On the same note health and well-being is the runner-up winner, Opsis Health is a company that embraces the motto "you are what you eat"—helping people to do better with this mantra in mind. Opsis' platform incorporates a number of innovative technologies that advance the field of research in helping people with their food choices in a quick and timely manner. 
This is imperative in this on-the-go era where oftentimes, people's choices to stave off hunger need to be convenient, which also means that those choices aren't the healthiest.
By educating people about the effects that the foods they eat have on their bodies and the environment, Opsis hopes to enable people to live fuller, healthier lives. The company is helping to ignite revolutionary improvements in food, health, and sustainability by offering a plethora of factual, objective, and non-judgmental information that has been verified by independent experts.
Traditionally, trying to keep track of what you were eating required a lot of time and effort, but Opsis is looking to change this. By giving users access to their full eating history, their food log instantly updates by day, week, month, and year with each scan—making healthy choices quick, easy, and painless.
Third Place Winner: Cennec
It was found that there are now three times more remote jobs as compared to 2020, meaning that a lot of people are working on the go. This gives unprecedented freedom to people and many are taking advantage of it by traveling and working, creating a growing new population known as "Digital nomads".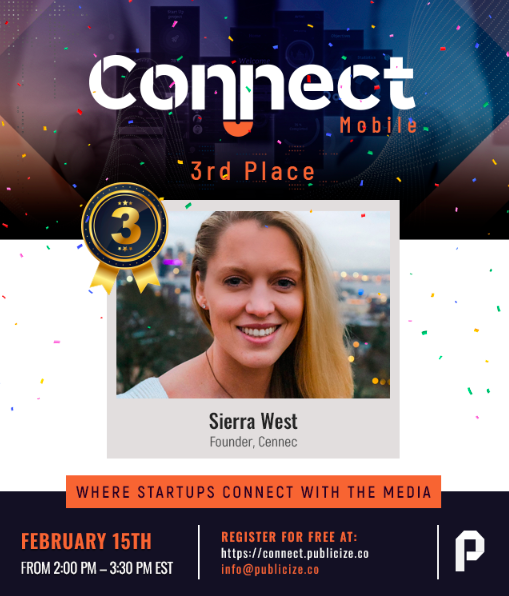 This is a trend that continues to grow, in fact, it is projected that this population will increase to 1.88 billion people by this year, comprising a whopping 43.3% of the total global workforce. The issue with this mobile population, however, is that since people are moving about so frequently, it can be challenging for them to establish connections with a local community.
Community networking platform Cennec enables users to connect with others regardless of who they are, where they reside, or what they enjoy. With no need for romance, the app connects users with like-minded individuals to help them improve their social lives.
Instead of posing questions, the site suggests ways for users to add more details to their profiles so that others may get to know them. Users can also add profile pictures to visually represent and express themselves, just like most dating applications.
The ability for users to tag their interests forms the true basis of the search tool. Users can select multiple tags at once or concentrate on just one, and the app will then display results based on those tags. Cennec is a discovery-based software that enables mobile users to connect with a bigger audience whenever and wherever they need to.
Convenience: The New Currency of 2023
With pretty much everything made to be "on the go", convenience is one of the main expectations of consumers in 2023. Businesses that want to tap into the modern market have to have some form of digital presence, and these three startups are showing how innovative these mobile solutions can be in the modern day.

Disclosure: This article mentions a client of an Espacio portfolio company.