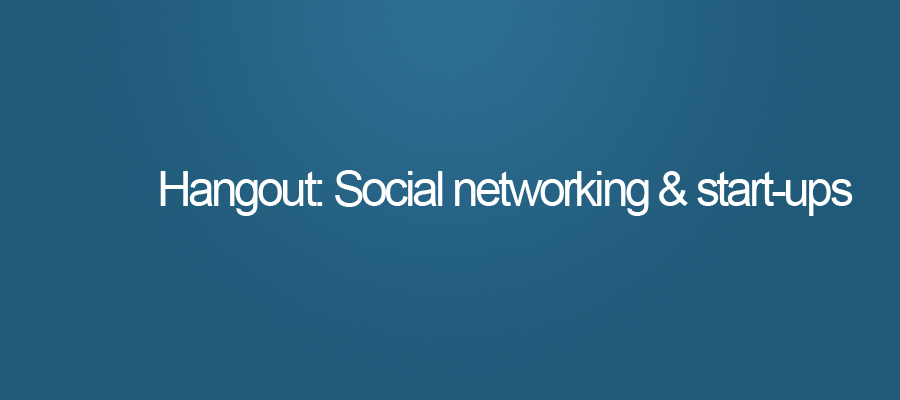 In our first Google+ Hangout (ever), myself and Eric Strait from techhustlers.com (@matchlites) discuss the social networking challenges that start-ups and entrepreneurs face. Should start-ups concentrate on one social site or spread their social activities across multiple networks? Is Google+ worth the effort for start-ups?
We look at how successful start-ups like dotCO create brand ambassadors from the users and Livefyre from their employees through authentic and personable social interactions.
Finally we have a chat about Google+ Hangouts itself – we share our thoughts on what we think about Hangouts and how Skype integration with Facebook could be a threat.
It's better the devil you know
While Google+ has been attracting a larger number of brands in recent months it has a challenge ahead of it when it comes to attracting start-ups and entrepreneurs, not least their customers.  The challenge for Google+ isn't just that it doesn't have a critical mass but that users are more familiar and comfortable using services like Twitter and Facebook even though these are less visible in Google search. Our own data  shows that Google+ posts appear in Google Search results within minutes, far sooner than Twitter or Facebook updates – which can take days or weeks.
Quality Vs. Quantity
The challenge that many start-up face with their social networking strategies is one of generating a large audience but also making sure that the time they invest in their social profiles is worthwhile.  In the discussion we have a look at the option that start-ups should concentrate on creating an audience on one social network that best matches their audience profile.

With this strategy start-ups can build a stable and interested audience and then, as the business expands, bring those users over to other social profiles.

<!-comments-button-->