Following up on a recent partnership with Mount Sinai, Uzochukwu Chima, co-Founder of Kaigo Health, talks about how Kaigo's PCAs are erasing complexities in the healthcare system by focusing on customer experience.
Chima co-Founded Kaigo Health after realizing the industry needed a more personal touch to ensure patients receive the most dedicated care from their healthcare professionals.
Can you discuss briefly what Kaigo Health is all about and what sets it apart from your competitors?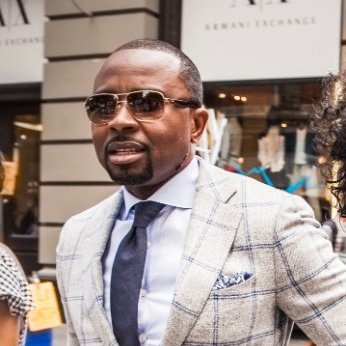 Kaigo's innovative response to the current state of healthcare has been to create the role of Personal Care Assistant (PCA), a knowledgeable and friendly health advocate dedicated to creating a hassle-free experience for individuals and families. PCAs can help in nearly every area of health, from finding and scheduling referred specialists to ensuring that all doctors on a patient's medical team are in contact and aware of medical treatments in progress. PCAs also specialize in creating full care plans for members, taking into account everything from nutrition to mental health.
Kaigo partners with physicians from private practices and large institutions like Mount Sinai Health system and groups in 12 states around the country. The physician partners are thoroughly vetted, share similar values and together with the PCAs at Kaigo are striving to make a significant difference in the healthcare experience for millions of patients. Our overall goal is to provide a better experience for the customer and lead them on a path to better wellness and prevention.
How does Kaigo Health help to service the social side of tech?
Kaigo Health intends to not only improve the well-being of its users, but it aims to provide the patient with a better overall health experience. Let's face it, going to the doctor can be a hassle. We strive to provide patients with a stress-free experience that will put them more at ease. Our PCAs take care of the hard stuff like finding the specialists, booking appointments, and dealing with the agony of insurance companies, therefore providing you with a better health-life balance. We focus on care and making care more efficient and helping in long term wellness, but we also believe in living your best life.
Does your professional background qualify you as a leader in your industry? How?
I believe being a patient and dealing with the agonizing process of health care makes me qualified as CEO. I understand the concept of health and I created Kaigo to focus on the customer's experience, because I am the customer. I have experienced the long waiting hours, the lack of empathy from doctors, and long insurance authorization periods. I knew there had to be a different method that could work better and improve this experience for everyone.
What motivates you to produce high quality services for your customers and what has been their feedback towards your company or towards you as a co-Founder?
I first experienced this complicated system firsthand when my son suddenly had health problems. Middle of the night trips to the hospital became frequent and insurance authorizations took ages, leaving my son to suffer untreated for hours on end. I wish I had a smart, caring, and informed professional who could guide me in an objective way through the convoluted system. After experiencing fear and frustrations with the health care system, I co-Founded Kaigo Health, a company dedicated to erasing the complexities from the healthcare system while focusing on long-term prevention and wellness.
Our feedback has been great! Users have been able to actively keep up with doctors, plans, and visits, while balancing their everyday life. We have found that the PCA really makes a difference in the health care experience. People love to know they have a knowledgeable guide who can lead them through the process.
Does Kaigo Health fit into an overall trend?
I believe the only trend we fit into is convenience. We live in a society where we can pay people to do things for us, or find something through an app. Nowadays, you can have groceries delivered to your door, Uber makes it easy to get around. There are so many tools we have available to make our everyday life more efficient. Why not do the same with health care? We live to provide a better user experience and guide them on a path to long-term wellness and prevention.