You might want to sit down before we say this but there are fewer than 40 days left to Christmas.  But don't get into a panic just yet; Slice, your friendly neighbourhood e-receipt manager may just be the best early present you give yourself this year.
Three weeks ago we looked at Shopntella, a site which operates a form of Klout score, ranking products according to the number of online discussions and user ranking, but today we're going to look a nifty piece of tech that can make your online purchasing experience more manageable.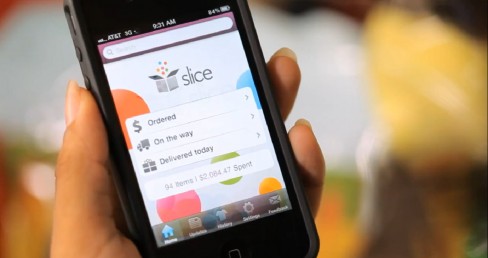 Slice has been around for a few months as a web app which monitors your Yahoo! Mail or Gmail accounts for e-receipts.  It then extracts shipping and retailer information so you can keep an eye on what you're spending and where.  Today the company released their first iPhone App.
Like its big brother the web app, Slice's (@helloslice | Facebook) iPhone app tracks all your purchases in transit in real-time, and lets you know what's exactly in the box.  Slice also records each retailer's returns policies and customer service information so if something isn't quite right you don't have to dig through your inbox or the retailer's website for the customer service department's contact details.  Specific to the iPhone, Slice's app features push notifications when packages are shipped, in transit, and have been delivered.  So you'll know when that last minute gift will (or possibly won't arrive).
As we said Slice is a few months old, it was launched in May this year, and has already processed over 4 million individual purchases.  The company is backed by Eric Schmidt's Innovation Endeavors and has been busily rolling out new services, including its Yahoo! Mail app in May and Gmail app in October.
Announcing the iPhone app, Slice's CEO, Scott Brady, said its development, and that of the website came from necessity, "There's a lot of useful information that merchants are sending you by email, but given everyone's overstuffed inbox, it can be hard to find that information when you need it."
And if processing over 4 million individual purchases wasn't enough, the site has already been featured on the trend-setting Lifehacker, whose reviewer said "it's certainly going to be where I track my purchases for the foreseeable future."
If your inbox is the digital equivalent of that shoebox under the bed full of receipts, Slice is that properly organised and managed folder that you'd always been meaning to use.
The app is available in the iTunes App Store; the web app is available at goslice.com.