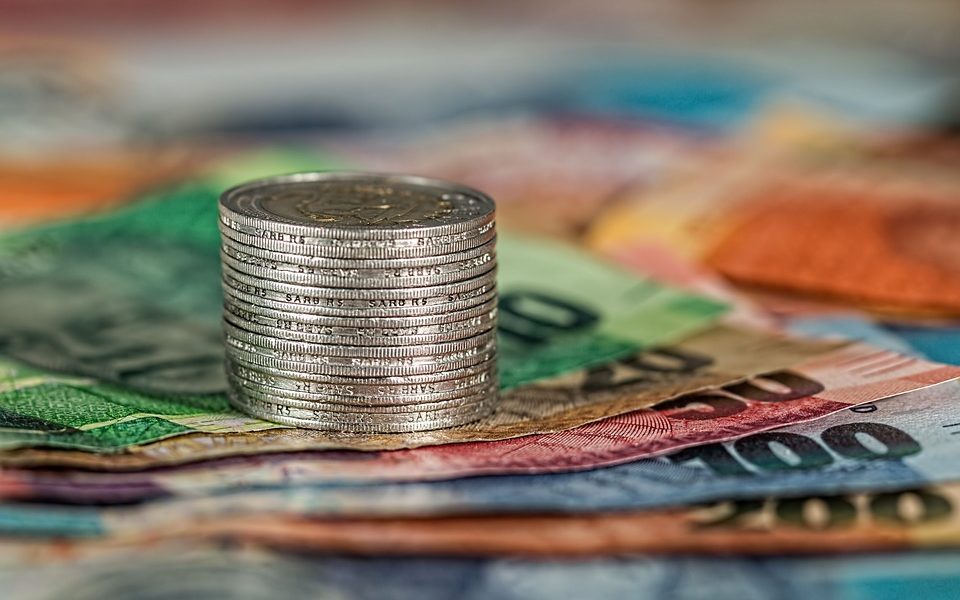 A platform for startups to find interested investors and manage funding has streamlined the investment process.
Raising funding is a life or death experience for most startups. According to a recent Forbes article, the odds of  a seed stage startup raising venture capital is about one in 4,000.
Recent estimates on Business Insider gather that only 30% of those companies who raise seed funding will go on to raise follow-on, or A round funding. And when funding dries up, we all know what that means — Goodnight Vienna.
The mental and physical hardships of preparing a pitch and business model for investors, is close to my heart. Around this time last year I was working for a London-based startup, which was preparing to pitch for a second investment round. A group of us which included me, the three-man BI team, the VP of finance, and the CFO set to work building the business model to present to potential investors.
The process was as agonizing as it was fascinating, and when all was said and done, we had produced a brilliant excel sheet which could measure every cough and hiccup of the business, even if it did have to pause for a few moments to run tens of thousands of equations every time anyone went near it.
Halfway through the process we begun to involve the executive team and the CEO, who were the ones who were going to have to enter the shark tank with a bunch of skeptical investors.
Read More: 9 Reasons Why Startups Fail and How Entrepreneurs Can Avoid Them
The process was arduous and all-consuming. Meanwhile in the rest of the company the trains didn't really want to run on time and we didn't have a COO; we had the standard late early-stage start-up sort of issues, with lack of resources to boot.
And while we were preparing for and seeking funding, no one, not even the CEO or the board, were getting much by the way of help or support from BI, operations or finance. And despite the fact that all the investors who viewed our glorious excel sheet fully agreed on its gloriousness, the process of finding investment is still the process of finding investment: it requires working long hours for months on end. Pitch. Pitch. Pitch. Endlessly. In short it was exhausting.
When we first walked the CTO through our business model the conversation digressed into ways tech could improve the arduousness of investment-hunting. He wistfully dreamed up a series of solutions including a purpose-built tool for building a business model and new social-media type platform for finding people to pitch to and sifting out those who would never be interested.
How wonderful, we remarked afterwards, this process would have been if we had access to such things. What a utopia, how breezily we'd waft in and out of the office, how low our intake of energy drinks and alcohol would have been, how intact our relationships both inside and outside of work would be.
The only downside we could come up with was that our mental arithmetic would have probably been much less exercised. Nonsense, we thought, these things don't exist and probably never will. God forbid the CEO would have time to run the bloody company.
Startup Funding Streamlined

I can't help but look back on that conversation with a combination of derisory and defeatist laughter. Fools, we were. Naive, we had been. As I now sit here, halfway round the world, many experiences later, reading up on Waccal: a platform for startups to find interested investors and manage the funding process.

There are four basic areas to the site: profile, network, portfolio, and capital. Profile allows startups to host content with privacy locks on sections so information can be viewable publicly or not. Network provides the ability to search for connections with clever filters. Portfolio brings together all current investments into one manageable area. And capital creates an area to manage investors and due diligence.

So building a business model is still with excel for the moment, although Martin Zwilling, author of Do You Have What it Takes to be an Entrepreneur?, offers salient tips for building a good model here.

But Waccal seems to be able to manage… well, pretty much everything else except the pitch. And though that sounds like a big enough deal to begin with, the effect is far bigger than just making investment-seeking life easier.

It means that the exec team and CEO of a company looking for funding will also be able to focus on running the business which, let's face it, is the reason they're employed.

It will also reduce costs through efficiency gains and improve morale by better matching investors and businesses so the CEO isn't constantly pitching to people who aren't the right fit, for example. Reducing costs is good for both investors and startups, and for a process which may last as long as a year or more morale becomes a very real problem.

I also have a sneaking suspicion it'll make investors better-tempered as well. There are plenty of listicles of investor's reasons why they don't end up funding companies, they usually have a fairly irritable tone (which often comes across in the form of mid-pitch questions) because they're bored of sitting-in on pitches for companies they're not right for or receiving unsolicited business models.

In fact, in seeking funding Ash Mohammed, Waccal Founder and CEO, has found as much to be true. "We have already received strong backing and sign-ups from high net worth individuals; they want to be the first ones on the portal!" said Mohammed, adding,  "VCs and Angel Groups from Silicon Valley, Seattle, Chicago, etc., and a couple of the biggest international funds and US Universities."

On Waccal's home page you can search for businesses or investors, depending on whether the investors are individuals or companies, and filter by business life-cycle stage, industry and funding round. So, before you've even browsed potential business or investors, you've already got rid of anyone who's going to be more irked than interested in hearing from you. And perusing profiles to get in touch with people is just the start, with the network, portfolio and capital apps helping to manage the process once the ball is rolling.

The time we put into the business model, finding investors and pitching came through in the end, and the business got funded. But serious problems cropped up in the meantime (as they do in young businesses), solutions were hacked rather than properly dealt with and everyone was running on fumes by the end. It struck me that it was pretty much the only process in the entire business which didn't have some form of tech solution.

Read More: Early bird adopters Get the 'Worm' for connecting startups

I suppose in the future I may look back like an old fart, talking to people doing funding rounds, and referring to "my day" when we "did it all by hand."

<!-comments-button-->