Artificial Intelligence is rapidly becoming integrated into people's daily lives. Consumer products such as AI chats and text to image generation are changing the way people are working, researching and creating.
In fact ChatGPT, an extremely popular AI chat bot, surpassed 100 million users as of January 2023, a staggering figure after recently launching on the 30th November 2022. But how is AI being used beyond these popular services?
The Sociable identified 40 deeply innovative and influential figures working in the artificial intelligence space in 2023. We'll take a look at how this groundbreaking technology is being employed in industry by tech pioneers across the startup ecosystem.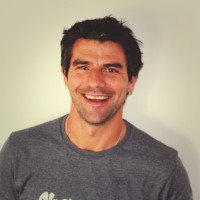 Alejandro Cash is the Chief Operating Officer (COO) of Simpliroute, a dynamic and innovative company that specializes in process optimization. With a focus on creating creative solutions for complex issues, Simpliroute is dedicated to streamlining logistics processes and operations for large companies.
As COO, Alejandro is a key player in achieving the company's ultimate goal of improving the business operations of their clients. His leadership and expertise in logistics and operations management are instrumental in guiding the team towards success.
---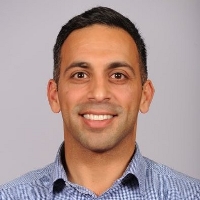 Sajid Mohamedy, Nisum EVP of Growth and Development, is a seasoned strategy professional and accomplished entrepreneur, boasting a proven track record of successfully creating and expanding enterprises. With comprehensive expertise in business planning, entrepreneurship, marketing analytics, international growth, mergers and acquisitions, venture capital, and market analysis, he has consistently demonstrated exceptional business acumen.
Prior to Nisum, Sajid launched a startup (Kolibri) in the solar industry and worked as a management consultant for EY and Mercer. Sajid received his MBA from UCLA Anderson and dual BA degrees in Economics and Political Science from UCLA. He is currently a mentor at the UCLA Anderson Venture Accelerator, and also serves as an advisor and investor for multiple startups. His education and background have equipped him with the skills and knowledge required to thrive in today's ever-changing business landscape, and he has applied this knowledge to great effect in his endeavors.
---
Lucas is the CEO and Founder of Elemeno.ai, an end-to-end Machine Learning Operations (MLOps) Platform that streamlines workflows and provides consultancy services to seamlessly integrate AI/ML models into legacy software systems and products.
---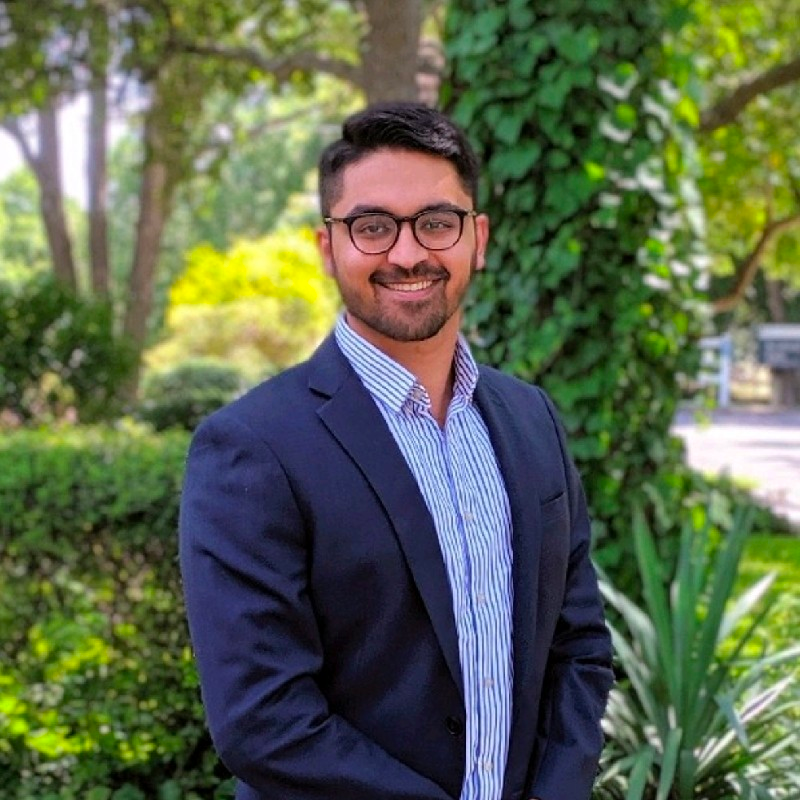 Former member of Microsoft's AI Advisory Board and guest lecturer at UT Austin discussing the subject of Artificial intelligence, Madhav is the Founder and CEO of NexusLeap. The company works as an analytics consulting company that specializes in customized cloud solutions, equipping companies with scalable decision-making tools.
---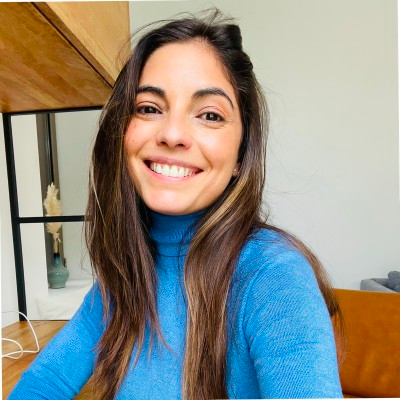 Prolific entrepreneur Carolina Bañales co-founded both AdviseMeTech in 2010 and GlamST in 2013. Her most recent creation is EYECUE Insights, an AI-powered platform geared to transform the way in which brands and teams interact with data. By converting social media images and videos into structured data, this information can then be analyzed to optimize social media strategies and generate concrete business results.
---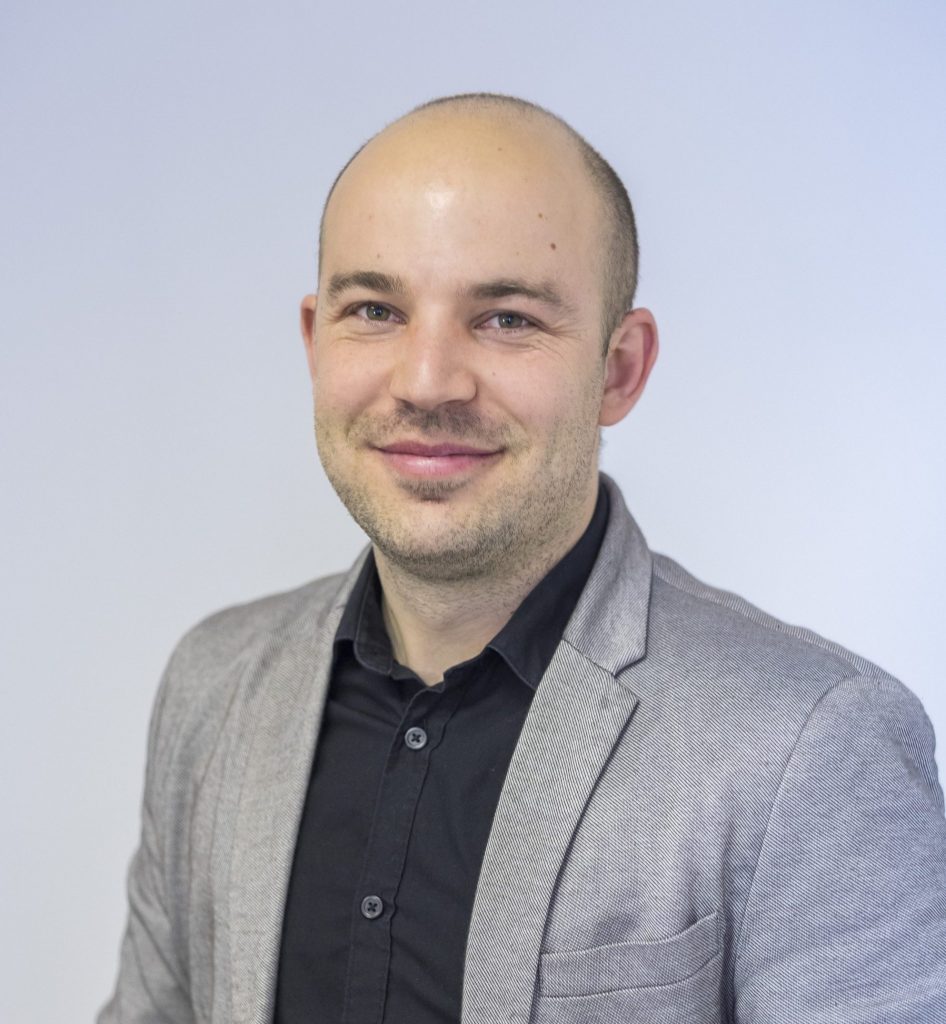 Dimitar Pavlov is the Chief Revenue Officer at Transmetrics, a logistics technology provider specializing in container management automation and optimization. With extensive experience in the technology and logistics industries, Pavlov is responsible for overseeing revenue generation strategies and developing partnerships with key clients and partners. His leadership has been critical to Transmetrics' success in offering innovative solutions that help logistics companies automate and optimize their container management processes for increased efficiency and profitability.
---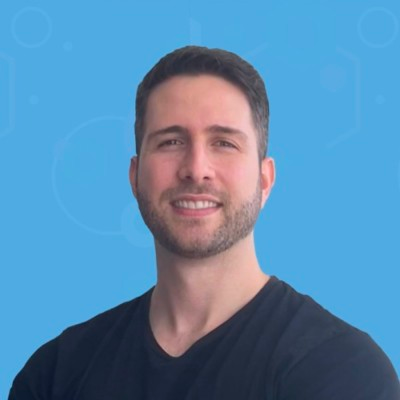 Formerly Latin America Vice President of the measurement platform Innovid, Guido moved on to found his own company in the summer of 2021. Guido is the Co-Founder & CEO of Lara AI, an artificial intelligence chat platform designed to have conversations with employees to gather real time analytics so as to fix issues and improve systems for all people involved.
---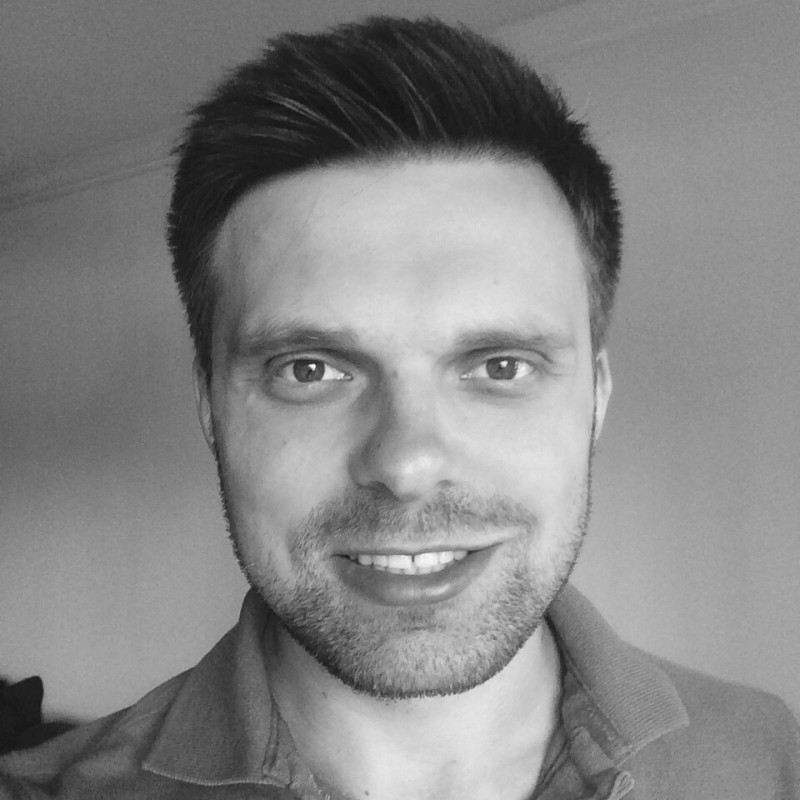 George Grama is an experienced entrepreneur, founder and CEO at Atlas Navi, a Drive-to-Earn A.I. navigation app that challenges the status quo in navigation apps. With a good IT background and a demonstrated history of launching successful startups, George enjoys tackling complex technical problems in the fields of A.I., future of transportation, and blockchain.
---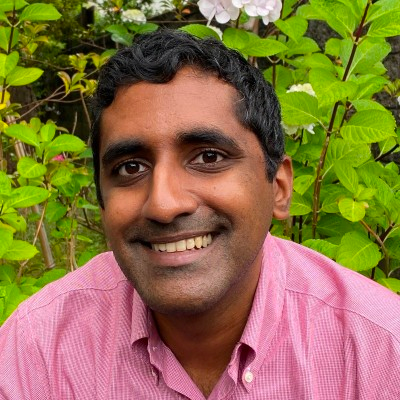 Founder and CEO at Industrial ML, Arjun Chandar has years of experience in applied data sciences. He has mentored at Stanford Cardinal Ventures, a program of one of the world's leading universities.IndustrialML's platform integrates data from various sources to provide operators and engineers with real-time monitoring, machine vision, and advanced analytics applications, delivering actionable insights to enhance production status and making factories smarter through machine learning.
---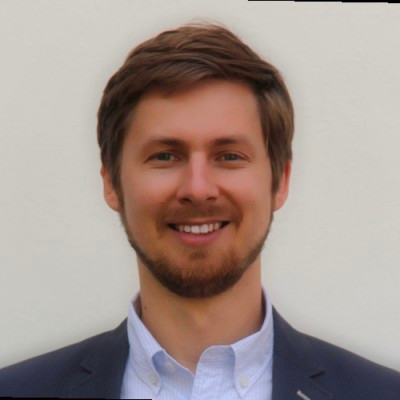 With extensive industry experience in diverse domains, Sergey has been the Chief Data Scientist at AI superior for over three years. He assists clients in automating their business processes, framing complex problems as machine learning challenges, and offering dependable solutions to effectively tackle them.
---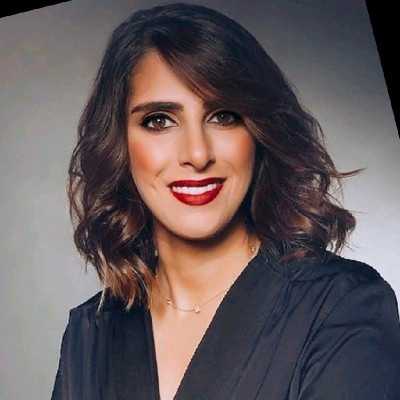 Business Development Manager at Polymatiks, Nour's work history possesses a notable 17 years of management experience. Her current company is focused on the pricing lever between customers and brands. Polymatiks offers improved margins for customers, with their AI-based, scalable and personalized conversion growth platform.
---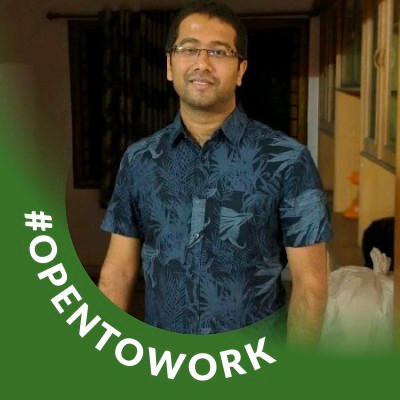 Lalit is the Principal Technical Lead at Cognitive Scale, a group founded in 2013. The company claims to have pioneered the concept of "Trusted AI" and has been developing Enterprise AI employment globally for almost a decade. Lalit finished his Information Technology studies in 2012 and has since worked for a diverse array of companies within technological development.

---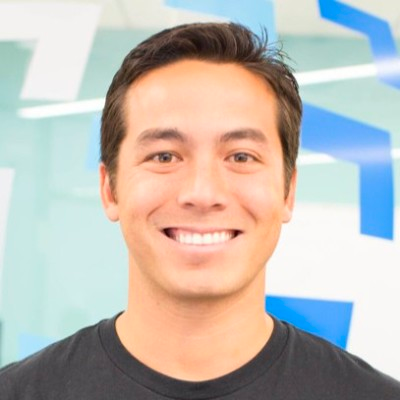 Brandon is a veteran of the US Navy, he served as a Naval Officer for over five years and as Assistant Chief Engineer/ Auxiliaries Engineering Officer for almost two years. The former soldier led a department of 120 sailors. Within a month of finishing his service he co-founded Shield AI, a military employment of artificial intelligence to protect both serving persons and regular citizens alike.
---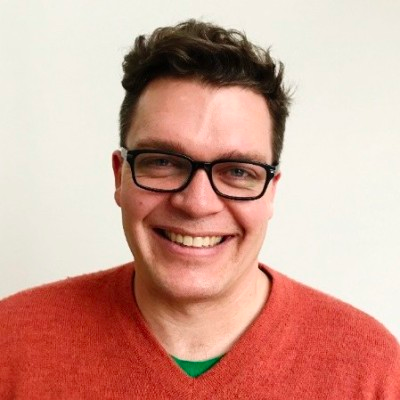 Chris is a venture capitalist with a track record of supporting and founding several companies. One of his most recent companies, Skymind is a group know for creating a project titled as "Eclipse Deeplearning 4j" which the company claims as being, "the most popular DL tool for JVM at the time". Chris co-founded Skymind, where he served as CEO for over five years.
---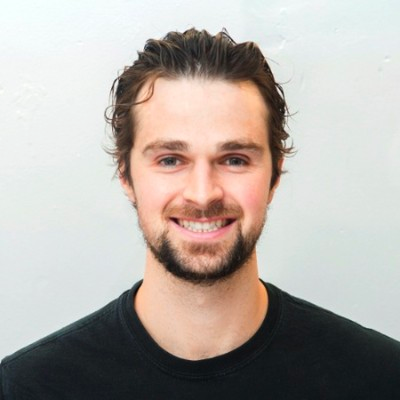 Dr. Zeiler, the Founder and CEO of Clarifai has a PHD in Machine Learning / Computer Vision.
His company uses deep learning artificial intelligence to model unstructured data, including pictures, videos, audio and written data. The software is a market leader in it's field and has raised $60 million is Series C funding.
---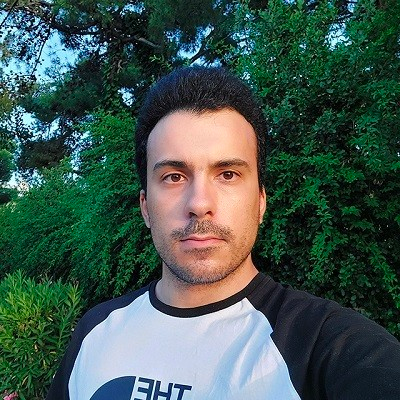 Cambridge alumni Nicholas turned down an Oxford PHD to dedicate his full attention to his prolific entrepreneurial career. His most recent endeavor Algorithmia, founded this year, is a real world application of AI used in various video games. This development is a progression from his work with Supernova Games, an image processing software for social media video games that he co-founded in 2020.
---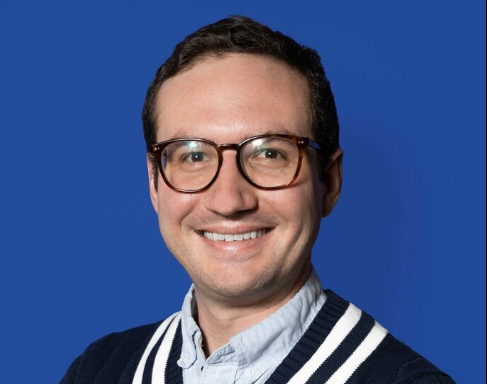 Principal Data Scientist at DataRobot, Matt is an author, educator and consultant with over a decade of experience in the industry. At his company he leads in-house efforts to facilitate technical competency, specifically in product and data science. DataRobot is a leading force in Value-Driven Ai services.
---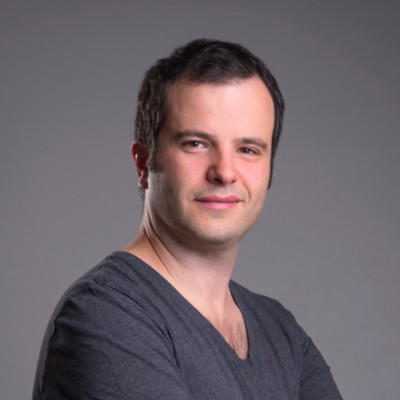 Julien Chaumond is the CTO at Hugging Face, a company on a mission to democratize quality machine learning. The software is used by some industry powerhouses including Intel, Microsoft and Google Ai. Chaumond holds degrees in applied math and computer sciences and has dedicated years to solving natural language Ai issues.
---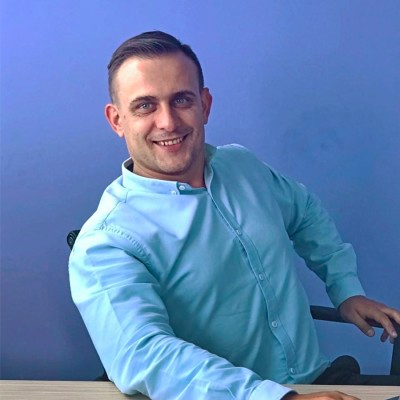 Maryan is the CEO of Omilia Ukraine, a platform that provides a conversational user interface for customer care, leveraging natural language processing and artificial intelligence to improve customer experience and reduce operational costs. He has held the role for over nine years and was formerly a Team Leader at InternetQ GmbH.
---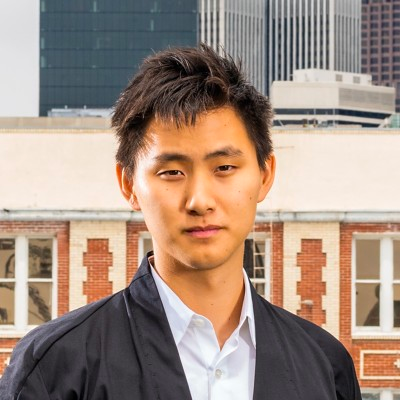 Former attendee Massachusetts Institute of Technology Alexandr had an astounding GPA of 5.0 which he left behind to pursue a successful career in Tech. In 2016 he founded Scale AI, a data platform for AI with around 1,300 employees where he serves as CEO at the company.
---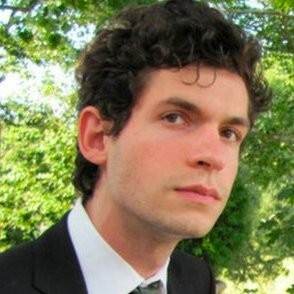 Patrick is a Generative AI expert and VP of R&D at Stability AI with extensive machine learning and artificial intelligence development experience. He has led multidisciplinary teams of ML designers and engineers focused on developing novel products and features driven by AI, authored books on Machine Learning for Designers, and has experience organizing and leading design and technical teams in a variety of research and production settings.
---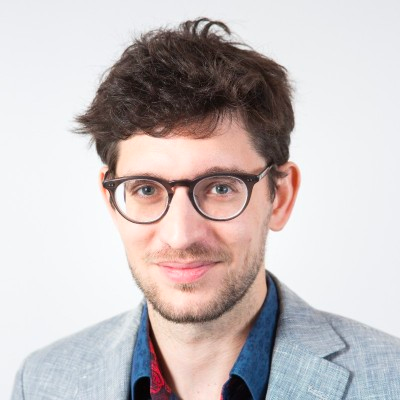 Co-founder and CTO of Preligens, Renaud is an expert in his field, with a Masters Degree and PhD in space sciences. His company, founded in 2016, is a leading force in AI powered operational decision making software and services. The startup's clients are in the defense and intelligence space for whom they ensure a broader operational picture, using advanced machine learning tools.
---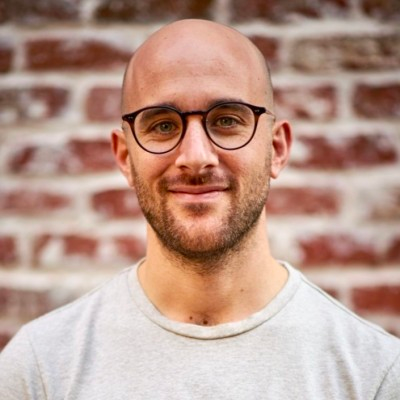 Dylan is the Founder & CEO of Assembly AI, an advanced audio to text software as a service startup. The group has raised over $65 million in funding and their tools are used by several Fortune 500 companies. Dylan left his Senior Software Engineer role of two years at Cisco to build AssemblyAI which currently has over 74 employees.
---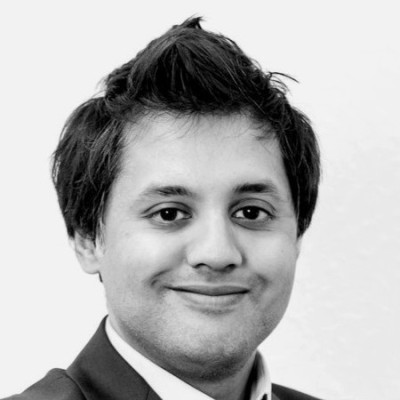 After serving over two years as Head of AI and Data at Udacity, a company dedicated to identifying students' level of risk so as to appropriately distribute mentorship resources, Varun now holds the title of Chief Technology Officer at AKSA. His new company is developing groundbreaking automation for healthcare revenue cycle management.
---
Devaki is the CEO and Founder at Crowd AI, a startup founded in 2016 with the goal to simplify AI use with visual data for businesses . The team's vision is to democratize this process and empower any user to utilize cutting-edge vision AI to deliver business impact in just a few clicks. This platform combines human and computer vision, making it user-friendly for domain experts and operators of all technical abilities, and enabling true cross-functional collaboration.
---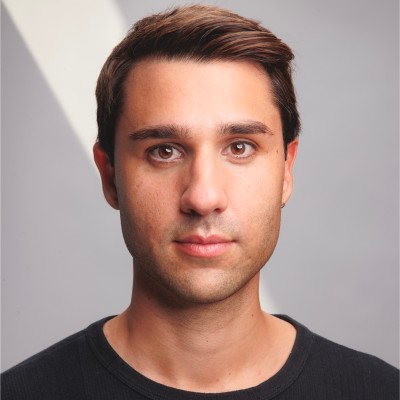 Graduate of London Business School with a Masters in Business Administration, Albert founded nate in 2018. The fintech startup has bases in New York and London. They have created a mobile app to compartmentalize various online shopping channels into one, user friendly, platform that simplifies the buying process for public consumers.
---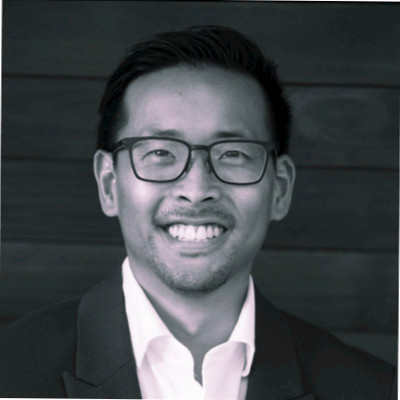 Ryan is the Chief Operating Officer at Tempus, a technology company using AI in healthcare to help doctors make better decisions for their patients. They have a vast collection of clinical and molecular data, and their system makes it easy to access and use. Their goal is to improve treatments for each patient by learning from positive results in former patients.
---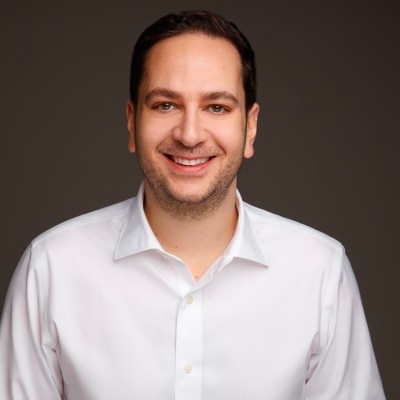 Armenak currently serves as CTO at Toggle, a company he co-founded in 2019. He has a strong track record as a Technology Officer, working the role in four different companies. His current company is an AI data analytics firm which assists their clients in identifying weaknesses in their portfolios and investment opportunities as well.
---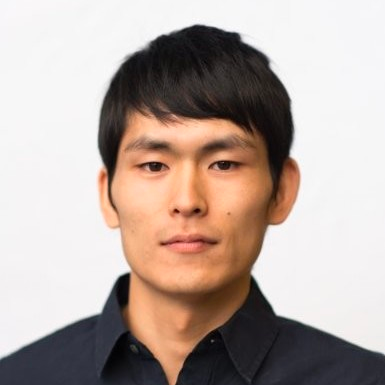 As the Senior Director of International Solutions at OSARO, Kazu Komoto works at the cutting edge of robotics – helping automate laborious warehouse operations with sophisticated hardware. Boasting a breadth of experience with software, AI and robotics, he co-founded data-driven art company NT & Associates and has spearheaded OSARO's pioneering work in robotics.
---
Lucas is the CTO and co-founder at GoodVision, and has extensive experience as an academic researcher in cloud computing. Headquartered in London, GoodVision provides real-time traffic data, from AI traffic data collection to traffic modeling. Since 2018 the company has aimed to manage urban congestion and reduce CO2 through data solutions.
---

Founder and CTO at PonyAI, Tiancheng Lou holds a Phd in Computer Science from the prestigious Tsinghua University. After a career working as an engineer for Google, Baidu and Quora, his current venture, PonyAI, seeks to bring automated transport worldwide. Launching Ponypilot+ in 2018, the company was the first to bring Robotaxi solutions to Guangzhou, Beijing and California.
---
Uday Akkaraju is a human-centered designer with a specialization in cognitive science. He is passionate about creating empathetic machine intelligence that improves people's lives. Uday began his career as an entrepreneur immediately after graduating from college, founding an Artificial Intelligence research lab in 2013. The lab helped early-stage companies design their products and bring them to market successfully.
With his diverse background in design, technology, and entrepreneurship, Uday founded BOND.AI in 2016. He holds multiple patents in the fields of Artificial Intelligence, financial technology, and conversational design, demonstrating his expertise and innovation in these areas. Through his work at BOND.AI, Uday continues to push the boundaries of what is possible in machine intelligence, aiming to make it more human-like and empathetic in order to improve people's experiences with technology
---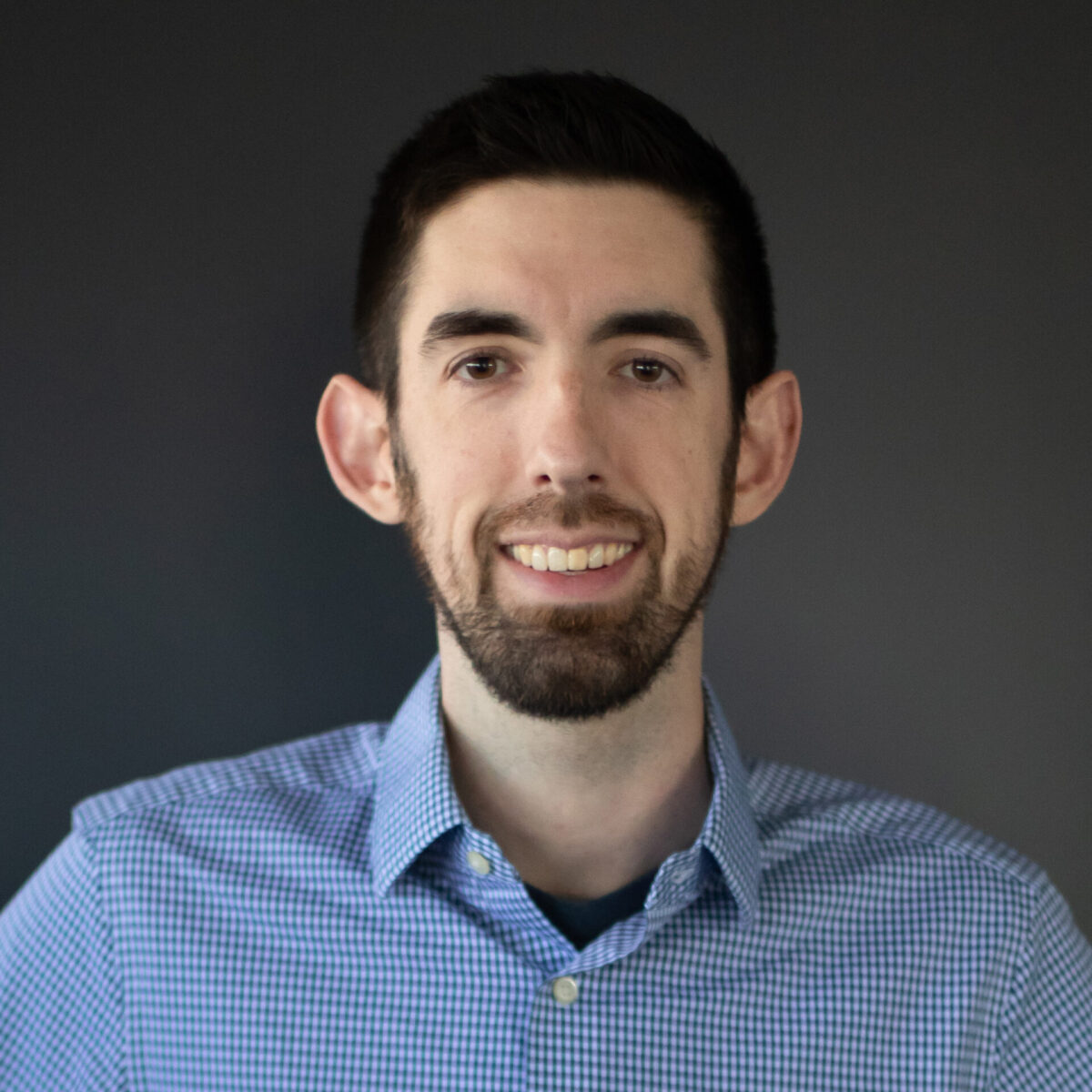 Jeremy is a high-profile executive assistant to the CEO of Capacity, an automation client that seeks to streamline task management with the help of AI. He hosts his own popular podcast, The Leader Assistant, and he has recently become a bestselling author for his book of the same name. Jeremy is also an internationally renowned motivational speaker and trainer.
---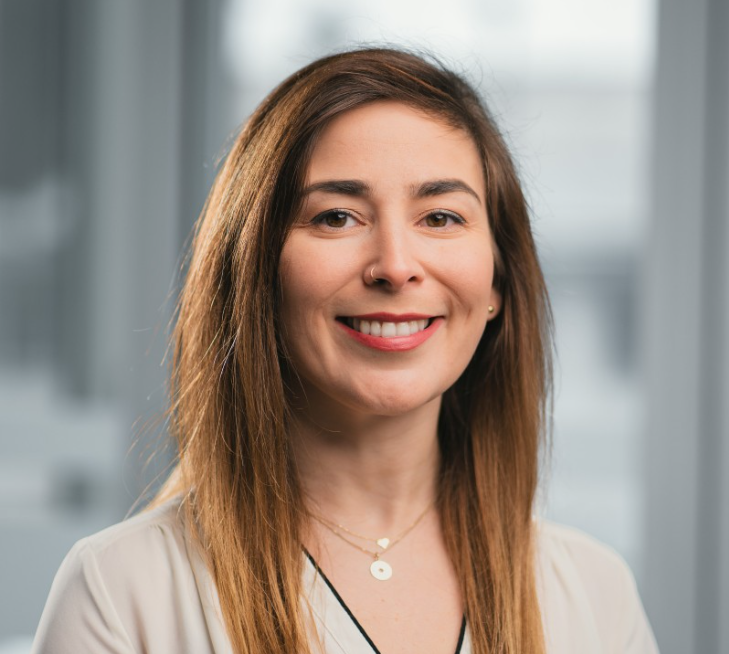 Eva Almašiová is a sustainability, technology, and renewable energy enthusiast with a diverse professional background. With a wealth of experience in project and finance controlling, community and social media management, digital marketing, and social work, Eva has honed her skills in turning ideas into successful projects. Her proactive and enthusiastic nature, coupled with her willingness to take on responsibilities, has enabled her to deliver superior performance in her work.
Currently, Eva works as the Marketing and Public Relations Manager at FUERGY, a team of specialists with decades of experience in the energy sector. With a focus on optimization, hardware and software development, and project management, FUERGY is led by a group of technology enthusiasts and innovators who are passionate about creating a better future through a new energy ecosystem that challenges the foundations of the outdated energy business.
---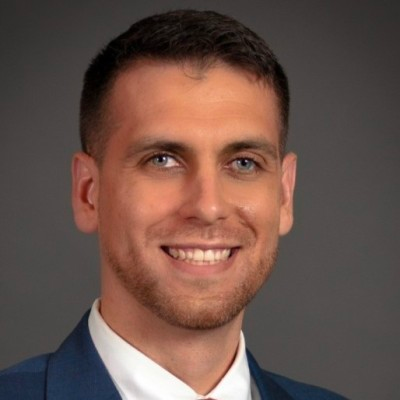 Nick Ruiz is the product director at Interactions LLC, and has worked in machine learning for much of his life. He holds a particular interest in innovative human rights solutions, co-founding Miles4Migrants, a non-profit charity that uses frequent flier miles to fly those affected by forced migration to countries offering asylum.
---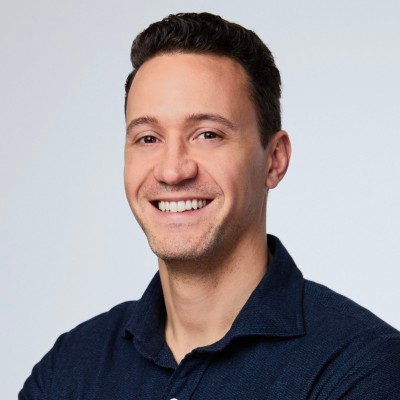 Founder & CEO at Urbint, Corey has been an entrepreneur for over a decade, co-founding several innovative tech enterprises. Designed for the construction sector, Urbint aims to increase worker safety and prevent damage, using their groundbreaking AI-powered Urbint Lens to scan and identify structural threats in advance. Urbint has brought their solution to the gas, electric, oil and telecom industries, with over 100,000 projects successfully evaluated to date.
---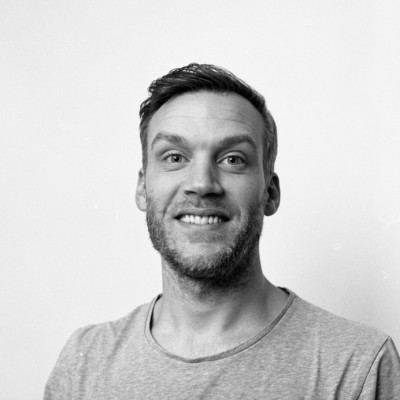 Goran started his career as a freelance security writer, and quickly became adept at designing tech solutions to enhance cybersecurity. He co-founded Unomaly in 2012, an AIOps system designed to evaluate cyber threats. In 2020 the company was acquired by LogicMonitor, the largest provider of intelligence infrastructure throughout the cloud.
---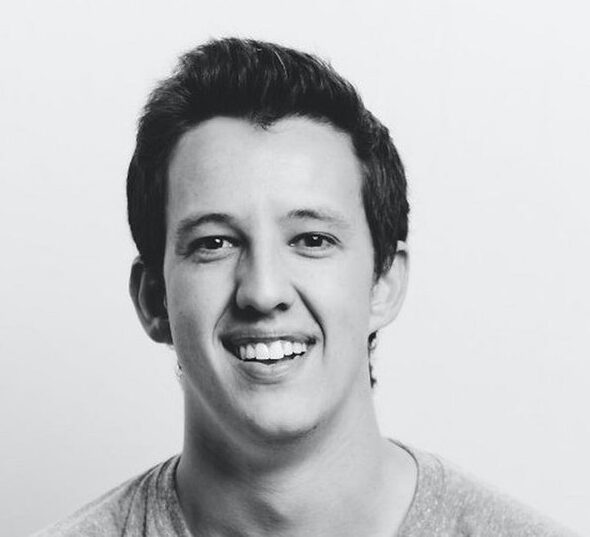 Shane Kovalsky is the CEO and Co-Founder of Glue, a technology company that enables distributed teams to stay connected. Formerly known as Mystery, Glue has developed an AI-powered connection algorithm that allows HR and People leaders to understand and act on the relationships within their organizations. The platform also incorporates Meetups, Events, and Pulse surveys to foster connections and enhance retention rates.
Backed by prominent investors such as Greylock, Moving Capital, Endeavor, and Gaingels, Glue has recently announced a new AI-powered connection platform that leverages machine learning and network analysis to uncover connection opportunities for distributed teams. This platform offers real-time insights into distributed workforces and empowers HR and People leaders to make data-driven decisions to drive performance and improve overall employee satisfaction.
---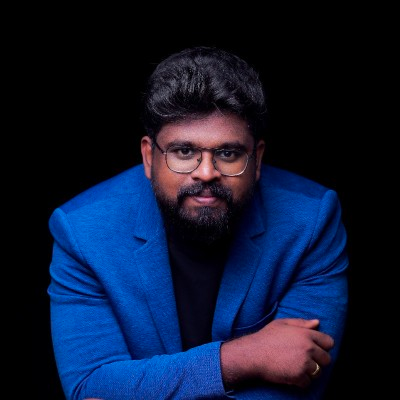 Beginning as an investor in Bengaluru, India, Gokul worked at some of the most prestigious investment firms worldwide. In 2012, he capitalized on his financial expertise to co-found Accubits Technologies, a global AI & Blockchain solution company headquartered in Washington DC. Accubits designs AI applications to help all manner of businesses, whether multinational corporations seeking to optimize, or small businesses just starting out in tech.
---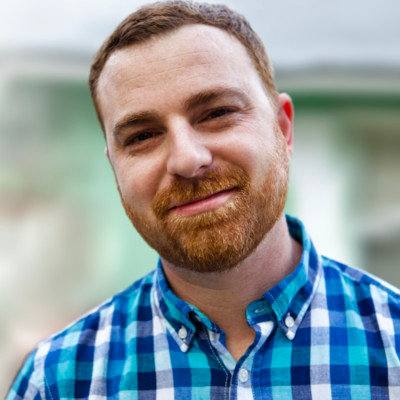 Matt Dorst is an expert in User Experience design, having worked for some of the leading companies in the field for over a decade. In 2020 he founded BuiltFor Inc, a user experience service. He now works as the director of product design at Highspot, a sales enablement platform that utilizes tech to help improve the performance of sales reps.
This article includes clientx of an Espacio portfolio company