When Vodafone Ireland wanted to say thank you to their growing number of social media followers they decided to do it in style, by producing this insanely detailed stop-motion animation.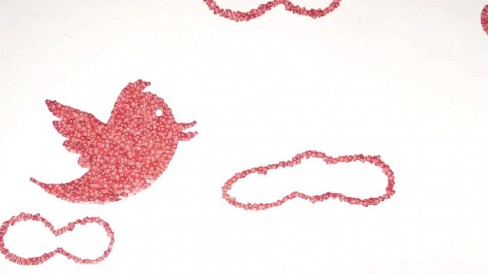 It took a team of over seven people working with 6,250 individual SIM cards some 25 hours to complete.  Clocking in with a total of 360 frames, at 12 frames a second, the 2 minute 35 second video was created to celebrate the company passing 100,000 fans on Facebook and 20,000 followers on Twitter.

Oh, and did we mention it was produced on one of the coldest days of the year.
Here's some behind the scenes footage of how they put it all together.

The video was the subject of a competition – with two Samsung Galaxy SIII's, a Samsung Note, an Xbox and €1,000 in credit up for takes – which asked Vodafone's fans to guess how many SIM cards were used during the video's production.
Vodafone Ireland is on a bit of a high this year, having won three 2012 Social Media Awards – including the Grand Prize; Customer care using social media (Integrated) prize; and, quite appropriately, prize for Best Video/Video campaign (Non-broadcast).