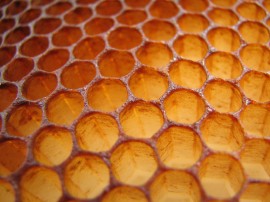 There have been varying opinions of late as to whether Android Honeycomb would in fact become Android version 2.4 or 3.0. Now Asus, the Taiwanese computer manufacturer, has put all our minds at ease and confirmed Honeycomb will officially be Android 3.0.
In a press release yesterday where Asus officially announced their new line-up of Android tablets they confirmed (maybe inadvertently) that Android 3.0 is indeed Honeycomb:
"The newly unveiled family of ASUS tablets* arrives with a splash by offering four unique and innovative products. The Eee Pad MeMO has a 7-inch capacitive screen powered by the Qualcomm® Snapdragon™ mobile processor and will ship with Android® 3.0 (Honeycomb) featuring HD playback capabilities, mobile gaming, an exciting Web experience and is accompanied by a stylus pen for taking handwritten notes."
Asus will debut three new tablets in the coming months that all run the tablet-centric Android Honeycomb OS. They are the Eee Pad MeMo, the Eee Pad Transformer, and the Eee Pad Slider.
Image courtesy of justus.thane on Flickr.