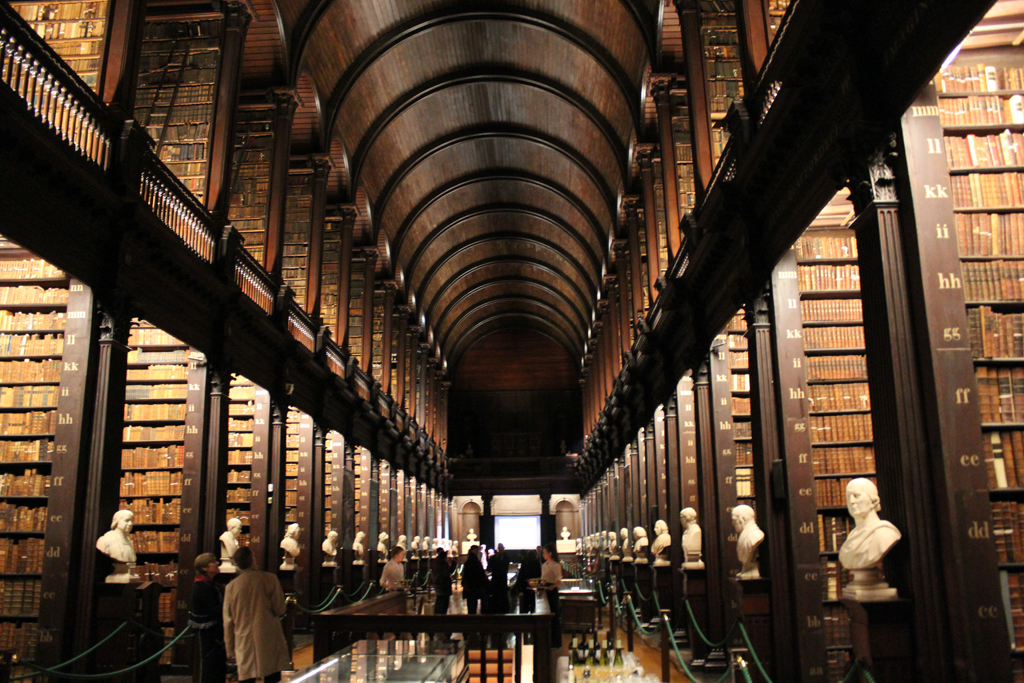 The screen resolution of the New iPad was the inspiration for making one of the world's finest manuscripts available to download in app form, the app's creators' said yesterday.
Described as one of Western Civilisation's greatest manuscripts, and the pinnacle of Insular Art, the 1,200 year old Book of Kells is considered one of Ireland's greatest national treasures.  This is the first time it is available to download as an app.
The app was officially launched in the historic Long Room in Dublin's Trinity College.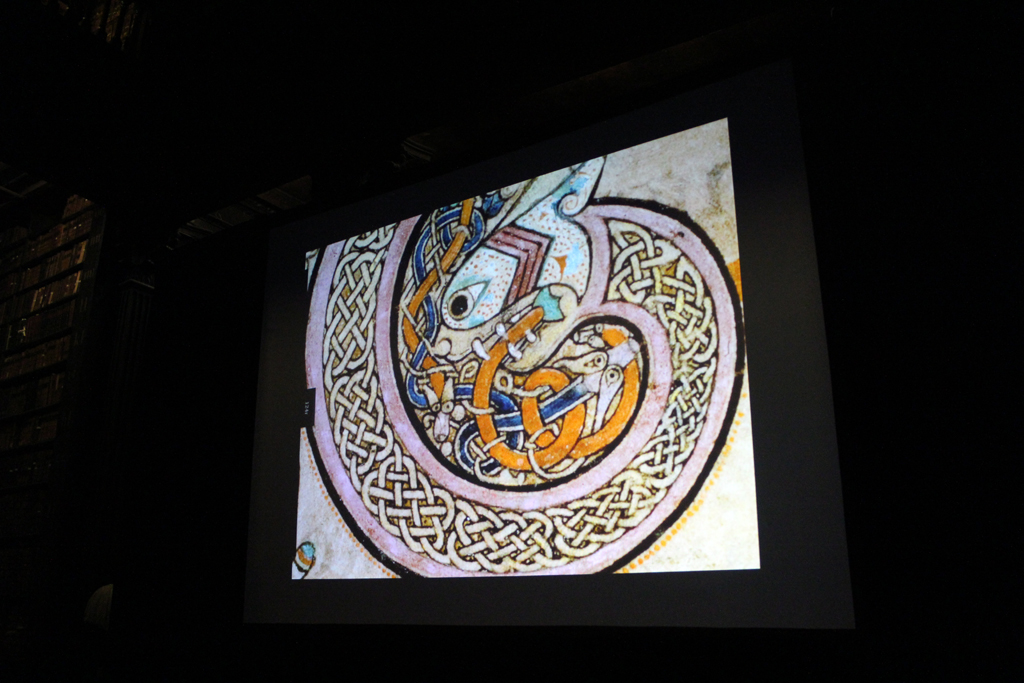 The book was created during the 9th century by Celtic Monks and features exquisitely detailed designs and verses totalling 680 pages.  Having been created predominantly in the Abbey of Kells the book was eventually smuggled into Dublin, where it was presented to Trinity College in 1661, where it is still kept and is available for public viewing.

Although digital copies of the Book of Kells have been available on CD and DVD before it was the visual quality and improved processing power of the New iPad which was the driving force behind the app's release.

According to Marie Redmond (@marieredmond), who has been instrumental in digitally preserving the book, and whose company, Xcommunications, created the app;

"The iPad 3's Retina Display is the perfect platform for such an app and a perfect interface for the book."

Redmond described the prospect of creating a suitable app for the national treasure as "a challenge" but that the end result was a product of scholarly and cultural value. "This is not just a copy but a creation in its own right," the college's Provost said.

Redmond said that it is only through the app that the public would be able to get so close to the book and to see it in its complete form.  Along with the detailed scans of the manuscript the app contains information about each of the pages.

The Book of Kells is considered one of Ireland's most recognisable national symbols and in March 2012 was used as the inspiration behind Google's St Patrick's Day Doodle.

While some have criticised the app's $12.99 price Trinity College and the app's creators said that this was a rare opportunity to access one of Ireland's most valuable historic documents.

The actual Book of Kells is housed in the Long Room in Dublin's Trinity College, and only a few pages are visible to the public at any one time.  Due to the age and condition of the book the pages that are put on display in Trinity College are turned about once a day.  Speaking at the launch, the Provost of the college, Patrick Prendergast, put it this way;

"Previously if you wanted to see [the whole book] you would have to travel to Dublin and stay for two years."

The app features some of the most detailed scans of the original manuscript (making the total size of the app is 670 MB).  The app's creators say that they needed to employ systems similar to those used by Google Earth and Google Maps to allow users to zoom into the book's pages without a loss in quality.

Describing the app, the college's Prof. Roger Stalley said that the combination of the iPad and the manuscript was a perfect one, he said it was; "made for the iPad – 1,200 years ago."

The app is available to download for iPad devices running iOS 5.1 or higher.  A version of the app for other platforms is currently being considered.

<!-comments-button-->