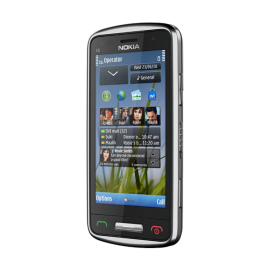 Nokia and Microsoft are to make a joint announcement next Friday, a move which suggests that Nokia may be about to abandon Symbian for Windows 7 mobile.
It has been rumored for some time that Nokia has been looking to drop its Symbian OS and only last week Nokia's Chief Executive, Stephen Elop, further fuled rumors that the company was moving away from Symbian when he said Nokia's future lay in "capitalising and/or joining competitive ecosystems."
A joint venture between Nokia and Microsoft would be a comfortable fit, Elop is a former Microsoft employee and Nokia's widely popular mobile handsets would provide a great boost to Microsoft's emerging mobile OS.
However, any such venture would be risky – Nokia is loosing ground to HTC, Apple and other mobile operators while Microsoft's new mobile OS, dispite recieving some favourable reviews, has failed to make any significant impact on the market – thanks in part to its late arrival.
As we reported last week, a joint venture with Windows 7 Mobile could be benificial for Nokia in the same way Android has been for Sony Ericsson, Samsung, LG and Motorola. Indeed, it could leap-frog Windows 7 mobile to become a major competitor to iOS and Android, but it would leave a big bruise in Nokia's pride.