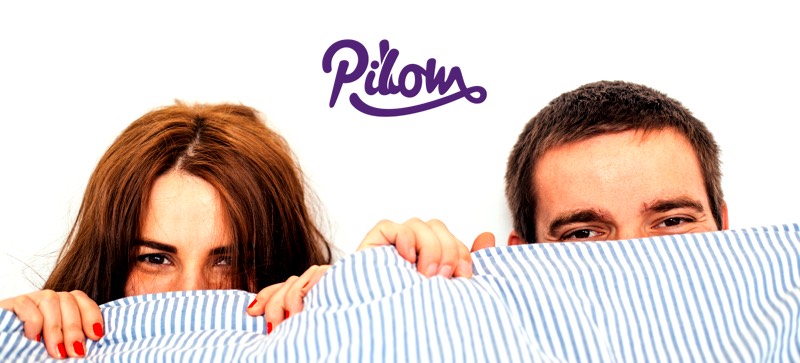 Intimacy nurturing app Pillow inspires communication and creativity among all types of couples, and they are looking for writers to share in the experience.
Available for download for iPhone and iPad under the name Pillow Play, the app features creative ways of staying intimate with your partner, which is a relief to get away from the many hookup apps that are just about getting down and dirty with strangers.
Pillow offers unique experiences such as "follow-along sensual adventures" that give couples suggestions on where they should touch, caress, feel, or tease. These "episodes" are prerecorded with an elegant, human voice while Tantric music plays in the background to get you and your partner into that sensual mood.
Already on track to have over 50K downloads by the end of this year, each episode is narrated by specific voice artists including a British female and an American male.
Each episode lasts between five and 25 minutes in length, and they explore varying aspects of intimacy, both physical and emotional. They don't go into anything raunchy as the goal is to "provide couples an alternative way to share intimate moments other than 'the norm.'"
The episodes use gender neutral pronouns, so they work for all couples — gay, straight, or transgender.
For example, here is an excerpt from one episode called "Sensual Body Scan — Expressing Sensuality Through Touch:"
Trail your fingers all over each other from head to toe, both marveling at each other simultaneously. Delight in the sensation of spine-tinglingly light touch all over your body. Discover one another, sweeping your fingers softly over each other's skin, leaving a shiver of anticipation in their wake.
Pillow is looking for intimacy writers
Pillow is looking for sex writers, sex bloggers, erotica writers, sex coaches, sex therapists, relationship therapists, couples councilors, and passionate enthusiasts for a specific kink, according to their website.

If you make it through their application process and your writing fits Pillow's criteria, there are some perks in it for you.

You'll be listed as the author of the episode and there will be a link to your blog, website or Twitter account in the app, and you can received 7% commission on referrals that lead to a purchase on the App Store.

Each submission is reviewed by a sex therapist before being finalized.

Although getting intimate with your partner with the help of technology may seem weird at first, Pillow says it is perfectly normal and to experience growth, one must step out of his or her comfort zone.

Their advice?

Have fun, relax and be non-judgmental to the suggestions you receive. After all, it's some random voice coming out of your phone, and they're not going to tell you off for doing something wrong… unless you're into that…

<!-comments-button-->