Ever wanted to automatically share your tweets with friends on Facebook, or similarly share Facebook updates with your followers on Twitter? This short guide is a simple how-to describing the processes involved when sharing in both directions.
Post tweets to Facebook
1. On Twitter go to Settings and click the Profile tab. Towards the bottom click the Post your Tweets to Facebook button.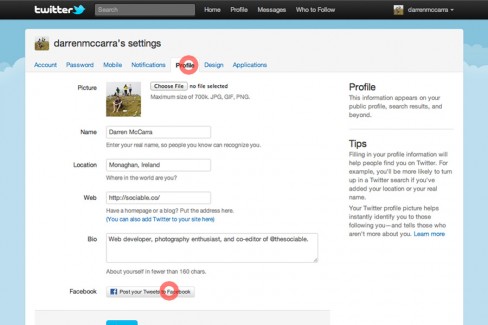 ---
2. If not signed into Facebook already, click the Sign in to Facebook and connect your accounts button. Then click Allow in the Request for permission dialog box.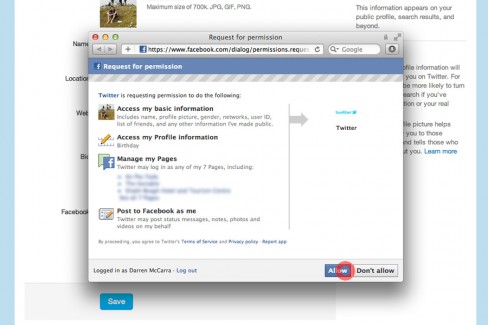 ---
3. Once the accounts are connected you can select whether to share tweets to your personal profile or individually to any Facebook page associated with your personal account. Posting tweets to a Facebook page may require further permission requests to be confirmed.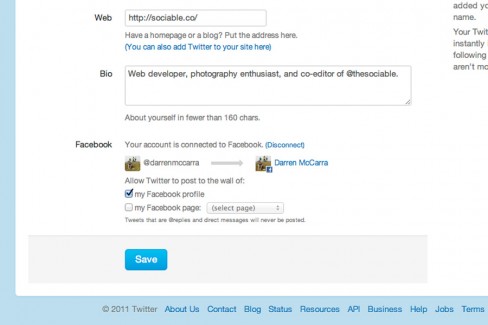 ---
4. What about privacy? You can change this inside Facebook's Account Settings under the Apps tab. Click the small Edit button beside the official Twitter application and use the menu under App activity privacy to control exactly who can see your tweets on Facebook – from totally public, to just friends, select friends or networks.
---
Post Facebook updates to Twitter
1. Facebook has allowed its users to automatically share updates to Twitter for some time now, although this feature is not widely known. Simply go to facebook.com/twitter and click the Link to Twitter button under whichever Facebook profile or page desired. If you only have a personal account (and no associated pages) you should see one Link My Profile to Twitter button instead.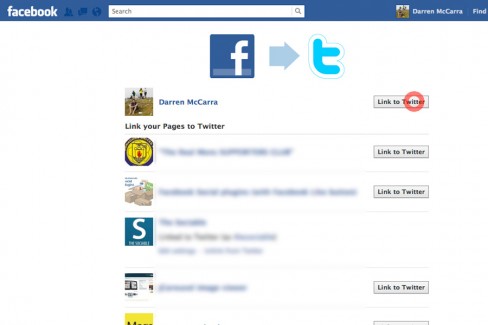 ---
2. Now click Authorize app to grant Facebook access to your Twitter account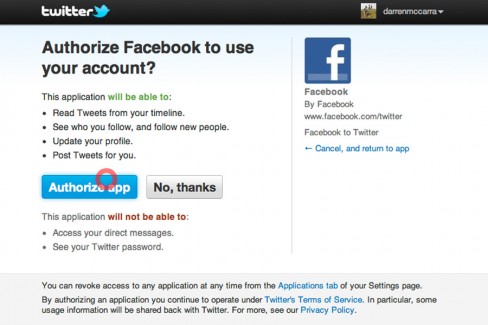 ---
3. Once your Twitter account is authorised on Facebook you can individually select whether to share status updates, photos, links, videos, notes and events. Note that only public Facebook updates will be shared to Twitter.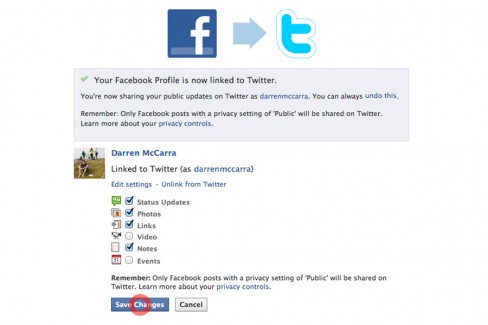 ---
That's it, happy sharing. Now all we need is similar Google+ profile linking.