The world's first Twitter-crowdsourced charity Christmas single has just been released on iTunes and Amazon, and is a strong contender for this year's Christmas number one.
In just under two weeks the single, Winter Song (#twitterxmassingle) has been created to support the National Maternity Hospital's Neonatal Intensive Care Unit in Holles Street.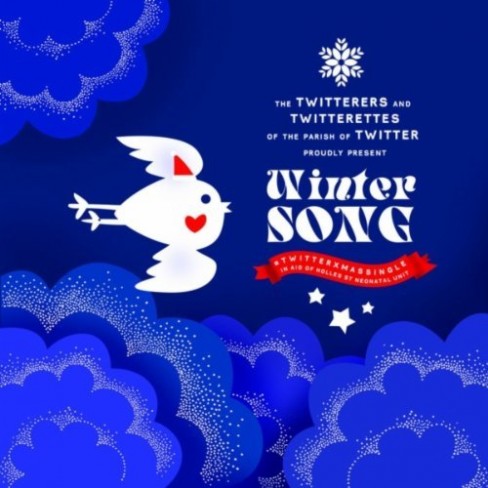 It all started at the end of November when Brenda Drumm, @BrendaDrumm, posted a question on Twitter;
What about recording a Twitter Xmas single / anyone? #xmasnumber1 #xfactor

— Brenda Drumm (@BrendaDrumm) November 19, 2011
Only took a few hours and Brenda had gathered the names of dozens of people willing to help; writing on her blog the morning after the tweet Brenda was able to say, "The idea has taken legs and at 11.15am on Sunday morning we have a stylist, a studio, a videographer, a PR person, some TV presenters and personalities and a very willing and wonderful group of people or tweeps from Twitter to do the singing and organising."
And literally thousands of tweets and retweets later (Topsy reports over 3,000 in the past two weeks for the #tag alone) and with the  support of national and local media the single was recorded in Dublin's Westin Hotel by about 140 volunteers.
The track has already climbed to number 4 in the Irish iTunes Charts (at the time of writing) but it will be another week before we see where it is placed on the overall charts.