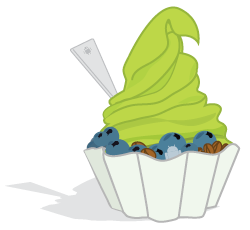 Google have updated their Android platform versions chart with Android 2.2 (Froyo) overtaking Android 2.1 (Eclair) for the first time. In fact, 83% of Android phones are now 2.1 or above, showing a welcome further decline in the fragmentation that once plagued the platform.
This rise of Froyo devices may be as a result of recent manufacturer announcements, like that of Samsung, concerning the availability of Android updates to certain devices. Android has undoubtedly been one of the mobile OS success stories of 2010. According to StatCounter GlobalStats, in Ireland alone the platform has made yet another massive market-share jump with an increase of 2.58% last month to 11.89% total market-share in Ireland.
This figure is also likely to rise significantly during December, due in part to great deals on entry-level Android phones like those offered by Meteor, or similar offers from Vodafone, like the Sony Ericsson X8 Xperia which is available for €109.99 online.