After years of research, trials, and major funding, the Defense Advanced Research Projects Agency (DARPA) is able to use a brain-computer interface that allows for the telepathic piloting of drones.
DARPA's brain-computer interface (BCI) research support has gained notoriety in the past for being able to potentially help people recover their memories, as well as possibly being the next breakthrough in mental health, but now, Defense One reports that the US military can use this technology to communicate with drone swarms and fighter jets telepathically for national defense.
"As of today, signals from the brain can be used to command and control … not just one aircraft but three simultaneous types of aircraft."
The news from Defense One builds upon a case reported by the Washington Post and and other media outlets from 2015 that reported "a paralyzed woman was successfully able use her thoughts to control an F-35 and a single-engine Cessna in a flight simulator."
Now, that same BCI technology has been tested succesfully with regards to controlling drone swarms by the power of thought.
"As of today, signals from the brain can be used to command and control … not just one aircraft but three simultaneous types of aircraft," said Justin Sanchez, Director of the Biological Technologies Office at DARPA, at the Agency's 60th-anniversary event in Maryland via Defense One on September 6.
"The signals from those aircraft can be delivered directly back to the brain so that the brain of that user [or pilot] can also perceive the environment. It's taken a number of years to try and figure this out," he added.
The research is based on a 2015 project outlined in the journal Science Direct with respect to two goals of supporting the nation's warfighters:
BCI efforts aimed at restoring neural and/or behavioral function.
BCI efforts aimed at improving human training and performance.
A primary application of BCI was to provide a mechanism for movement or communication by patients who are unable to move or communicate through normal pathways.
Less Invasive Brain-computer Interfaces
In 2015 DARPA's Small Business Innovation Research (SBIR) supported a collaborative effort between researchers at Advanced Brain Monitoring, Inc. and the University of Miami to develop a BCI system that utilizes non-invasively recorded EEG signals in patients with spinal cord injury to enable, and potentially even restore, movement of their paralyzed arms.
The patient imagines opening or closing his or her hand while EEG signals are recorded. These EEG signals, particularly those generated in motor cortical areas associated with motor imagery, are detected, decoded, and used to trigger the activation of a functional electrical stimulation (FES) device worn on the patient's arm and hand.
Depending on the locations of these pulses, the device can stimulate the patient's hand to either open or close. Importantly, if the patient perceives that the output of the FES device is not consistent with the patient's intent, the patient's brain generates "error potentials" in the ongoing EEG signal.
Machine-Human Telepathy Weaponization vs 'Uniting Us All'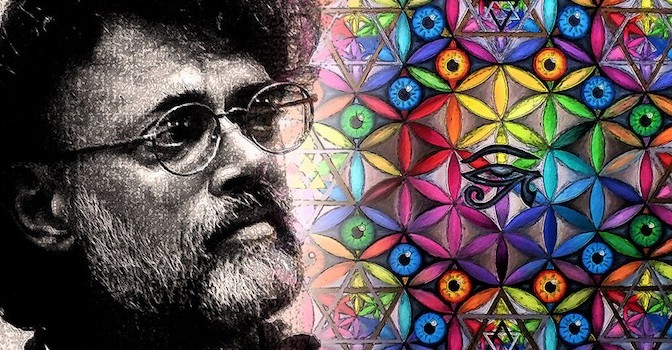 "Boundary-dissolving telepathy uniting us all into one family should be the goal of the cyberspatial community."
In the 1990s pyschonaut Terence McKenna declared that "all the machines around us, the cybernetic devices around us, in the past 10 years have quietly crossed the threshold into telepathy."
Read More: Terence McKenna's cyberdelic evolution of consciousness as it relates to AI
McKenna predicted machine-human telepathy almost 30 years ago, saying, "Well then it seems to me the thing you want to become is naked linguistic intent – pure intent toward communication. And so by mapping the linguistic possibility onto a topological continuum, and then processing it through computers, we actually create a true mirror for our own mind. And so to look upon this and to share it with other people, is to participate in a true form of telepathy. And I think this true, boundary-dissolving telepathy uniting us all into one family should be the goal of the cyberspatial community."
While McKenna saw "linguistic possibilities" processed through computers as being a technology "uniting us all into one family" telepathically, this technology is now being weaponized by DARPA.
Read More: Terence Mckenna's 'cyberdelic' predictions for Virtual Reality 25 years on
Defense One reports that the technology can be used to detect threats and how to counteract them by communicating with drone swarms through a BCI.
"We've scaled it to three [aircraft], and have full sensory [signals] coming back. So you can have those other planes out in the environment and then be detecting something and send that signal back into the brain," said Sanchez via Defense One.
DARPA's Artificial Intelligence Exploration Program for National Defense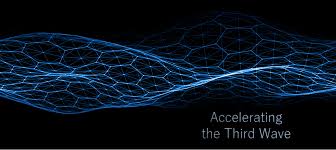 DARPA has many, many projects in the works, including building an Artificial Intelligence Exploration (AIE) program to turn machines into "collaborative partners" for US national defense.
Announced on July 20, 2018, the AIE program will enable DARPA "to fund pioneering AI research to discover new areas where R&D programs awarded through this new approach may be able to advance the state of the art. AIE will enable DARPA to go from idea inception to exploration in fewer than 90 days."
Read More: DARPA wants to make AI a 'collaborative partner' for national defense
The AI Exploration program is one key element of DARPA's broader AI investment strategy that "will help ensure the U.S. maintains a technological advantage in this critical area," according to the DARPA announcement.
Making AI trustworthy is the basic, outward challenge of DARPA's program, which has at its core the goal of dominating AI research for national defense worldwide. The agency wants to test Artificial Intelligence in order to ensure that humans can trust its results.