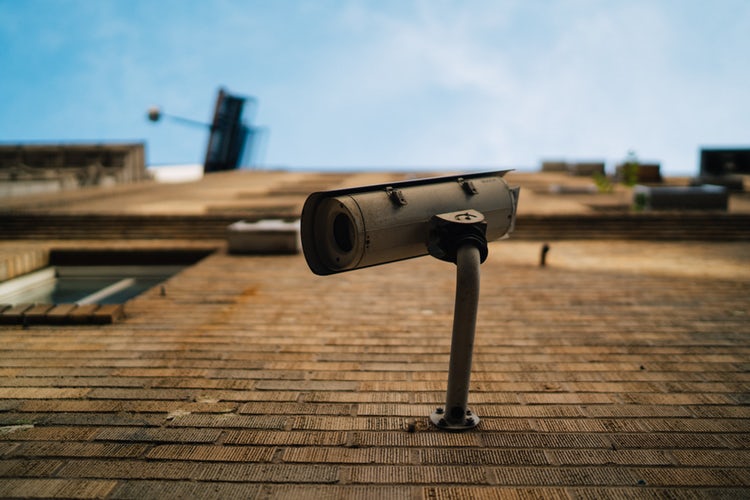 Security surveillance just got smarter thanks to the development of video analytics and facial recognition technology. 
With millions of closed-circuit television (CCTV) cameras dotted around the world's busiest cities, it can at times feel as if you are starring in an episode of Big Brother. Nonetheless, no one can deny the fact that surveillance technology plays a crucial role in increasing public safety and reducing crime.
Read More: Citywide facial recognition cameras could be cool and worrying
The problem is, sources are now indicating that standard CCTV is no longer fulfilling this role. The quality of the black and white fuzzy footage is inadequate for the purpose of identification, often cannot be used in court, and is therefore doing nothing to deter criminals. Insufficient and inefficient, CCTV only allows users to watch archived footage after an incident has happened, unless you have someone manning the screens 24/7.
Manufacturers and companies have therefore created intelligent software, allowing security professionals access to a much broader functionality. This update includes video analytics, performing real-time event detection and post-event analysis, combined with facial recognition, where operators can track suspects and access data.
The Russian Response
September this year saw Moscow's local government deploy facial recognition technology on a city-wide network of CCTV cameras. Developed by startup NTechLab, the FindFace software taps into the city's 160,000 CCTV cameras, detecting faces in real time and comparing them with law-enforcement databases. Privacy implications are of course high, however with limited functionality, the facial recognition works on a series of requests, searching for known criminal faces, rather than law-abiding civilians, and it has already led to six arrests.
While FindFace access is strictly controlled by the government officials, with all data kept secure in a government-run storage facility, another Russian startup on the scene believes intelligent video analytic software should not be limited to government use.
Faceter, is a company developing intelligent software for smarter surveillance, targeting a whole variety of users. They announced this month the launching of their video analytics and facial recognition software.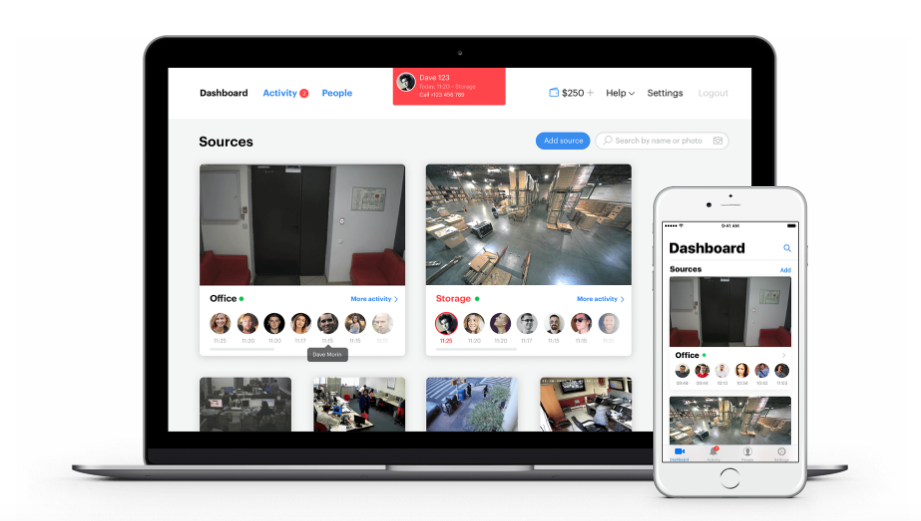 The platform makes video surveillance smart and effective, offering some of the highest security solutions directly to individuals, businesses, and home owners in a user friendly way. Faceter allows users full control of the software, such as the ability to change detection or notification settings, to their personal preference.

Reacting in real time, the technology works by sending alerts to a smartphone when it picks up on anything out of the ordinary. This can be used to prevent fires, burglaries, or act as a component of a "smart home" – notifying parents when their kids return home, or when gardeners arrive. Using facial recognition, the software can search for concrete faces in archives automatically, creating a full report about when and when this person was detected in the past.

"We aim to disrupt the current CCTV industry, making video surveillance a much more effective and useful tool for security needs and reducing crime," says Faceter co-founder and CEO Robert Pothier. "At Faceter we believe that face and voice recognition and event security approach will be built by default into all surveillance systems in 5-7 years and our system will be a big part of pushing this mission forward."

The software can be controlled through Faceter's application, designed to the utmost simplicity. It is accessible from anywhere through a mobile device, therefore allowing individuals, or businesses to keep on top of their security, whether that be at home, a company building, or shop.

Daunting as it may seem that advanced technology can now track our faces and movements, intelligent video analytics and facial recognition is now available for personal and business security, rather than in sole control of the government. With the video surveillance market valued at $30.37 billion in 2016 and growing, human oversight, and traditional CCTV, is sure to take a backseat to intelligent video analytics software.

<!-comments-button-->