The detention of Julian Assange betrays the reality that governments and public institutions need to be made accountable.  It's within this context that trustless technology is emerging.
If society is to advance, then the broader public needs to work on the same assumption and hold power to account.
It's been two weeks since WikiLeaks founder Assange, was dragged out of the Ecuadorian embassy in London by British police.  Everything about the saga points to corruption, complicity and an abhorrent abuse of power.
Bitcoin Intertwined in the Assange Storyline
If we are to maintain any semblance of democracy and a free society, trustlessness is a mindset that people need to take to heart.  If this whole saga teaches us anything, it's that governments cannot be trusted.
Oftentimes, they don't act in the interests of citizens.  With that, there needs to be an assumed lack of trust from the public.
It's poignant that Bitcoin has a role to play in all of this.
Within three days of Assange's recent arrest, the WikiLeaks Defense Fund received $30,000 in donations via Bitcoin.    The digital currency runs on a blockchain network that is structured such that it assumes a lack of trust between the parties to a transaction.
In fact Bitcoin has featured in the the entire episode involving Wikileaks and Assange. In 2010, US authorities put pressure on credit institutions, banks, Paypal and Visa such that WikiLeaks was unable to accept donations from the public.
With no other option open to it, the news leaks organization adopted Bitcoin.  Over the next seven years, it accumulated $22 million dollars in donations.
Not a Journalist Jibe
The reality is that free speech and free press are being criminalized.  Many media outlets have published articles with a general theme along the lines of Assange not being a journalist.  Assange and WikiLeaks publish – it's long since an implicit part of journalism.  To try and suggest otherwise is wholly inaccurate and dishonest.
It also belies the fact that there is little in the way of free media.  Most media is embedded with the establishment.  CNN's talk of 'legitimate journalism' to the exclusion of Assange is wholly disgusting and symptomatic of a complicit and compliant media.
Having him excluded as a journalist gives the authorities some wriggle room in combating allegations of this entire action being an attack on journalists and a free press.  It allows them to circumvent the protections afforded to journalists.
The grave reality is that if Assange is silenced, free speech and the ability to speak truth to power is being unceremoniously done away with.
There needs to be an insistence that governments, establishment figures and state agencies must be held accountable for their actions and for the motivations behind those actions.
A 'Corrupt' Ecuadorian President
On August 16, 2012 former Ecuadorian President Rafael Correa granted Assange asylum on the basis of the threat against him posed by a US secret investigation.  However, everything changed when Lenín Moreno was elected president in 2016.
Read More: Twisting the Tweets: Assange's Gag Goes Much Deeper Than Catalonia
Just weeks after his election, Paul Manafort (former adviser to President Trump) met with Moreno in Quito.  According to The New York Times, Moreno used Assange as a bargaining chip in an attempt to negotiate a deal on debt relief.
The United Nations Universal Declaration of Human Rights enshrines that "everyone has the right to seek and to enjoy in other countries asylum from persecution".  Moreno's use of Assange as a means to cosy up to the US is repugnant.  Ecuador, having granted asylum, had a duty of care to take responsibility for that decision and safeguard the welfare of Assange.
Last month, WikiLeaks tweeted that a corruption investigation had been opened in Ecuador implicating Moreno in wrongdoing leading on from the release of the INA papers.  It's alleged that Moreno's family were in receipt of payoffs via a Chinese company involved in the building of a Hydro-electric plant in Ecuador.
Corruption investigation opened against Ecuador's president Moreno, after purported leaked contents of his iPhone (Whatsapp, Telegram) & Gmail were published. New York Times reported that Moreno tried to sell Assange to US for debt relief. https://t.co/0KFcBrnUfr

— WikiLeaks (@wikileaks) March 25, 2019
https://platform.twitter.com/widgets.js
The recent leaking of a photograph of Moreno eating a lobster dinner in a luxurious hotel at a time when Ecuadorians are faced with austerity was blamed on WikiLeaks.  There has been no direct evidence to prove its involvement.  However, regardless of that, it seems that Moreno had no respect for Assange's asylum from the outset.
WikiLeaks founder Julian Assange is accused of leaking this photo of Ecuadorian premier #LeninMoreno dining on a platter of lobster at a luxury hotel room.. It's good to be king https://t.co/n6xjjS9Mfg pic.twitter.com/rxWDZMWfqY

— IT Gold Coast (@itgoldcoast) April 14, 2019
https://platform.twitter.com/widgets.js
Moreno's government had been actively trying to break Assange for some time.  For a large tract of 2018, Assange was deprived of internet and phone access – whilst visitors were confined to his legal team.  Having been under a quasi house arrest in the small embassy building for many years, to leave him bereft of basic communication means was a blatant violation of basic human rights.
With attempts to break him having failed, Moreno and his cronies attempted to contrive another pretext for his ousting from the embassy.
Prior to his arrest, WikiLeaks held a press conference stating that Assange had been subject to covert surveillance by the Ecuadorians.  This was reportedly an attempt to scramble together footage that would try to prove him as having demonstrated behavioral problems.
Human rights activists claim that the actions of Moreno's government in handing over Assange to UK police are a clear violation of Assange's Ecuadorian citizenship and his asylum rights.  Former Ecuadorian President Correa was clear in his assessment:
The greatest traitor in Ecuadorian and Latin American history, Lenin Moreno, allowed the British police to enter our embassy in London to arrest Assange.
Moreno is a corrupt man, but what he has done is a crime that humanity will never forget. https://t.co/XhT51MA6c6

— Rafael Correa (@MashiRafael) April 11, 2019
Britain Besmirches Itself
British establishment figures have not handled themselves with dignity on the matter either.  The UK government appears to be nothing more than a puppet of Washington since Assange took up residency in the Ecuadorian embassy.
A freedom of information request in 2015 revealed that £10,000 per day of British taxpayers money was being spent on monitoring the embassy.  Subsequently, information regarding operational costs was deemed to be classified.  Surely, if a government can justify its actions, such information does not need to be withheld from the British public?
Amidst the backdrop of Moreno's behavior, British Prime Minister Theresa May, said that "nobody is above the law" upon Assange's arrest.  Given the intelligence that is available to her, with a knowledge of the unwholesome interest of the American intelligence community and the actions of an allegedly corrupt Ecuadorian president, it's unbecoming behavior.  It's the type of action you'd have expected in Petain's Vichy France.
Even more telling of the British establishment's approach to the matter were the comments of District Court Judge Michael Smith.  Hours after his arrest at the Ecuadorian Embassy, Assange was brought before Smith's court and found guilty of breaching bail conditions set back in 2012.
Smith stated that Assange is a "narcissist who cannot get beyond his own self interest".  What basis was there within the context of that specific judgement to label Assange a 'narcissist'?  The comment calls into question the degree of impartiality implicated in the proceedings.
The WikiLeaks Back Story
WikiLeaks was founded by Assange in 2006, publishing news leaks from anonymous sources.  By the time it reached its 10-year anniversary, the organization had released 10 million documents.
It came to international prominence in 2010 when it published the Afghanistan war logs, Iraq war logs and a video titled 'Collateral Murder' in which 2 Reuters news agency employees were killed.  The leaks were highly embarrassing for the US government – highlighting collateral murder of civilians.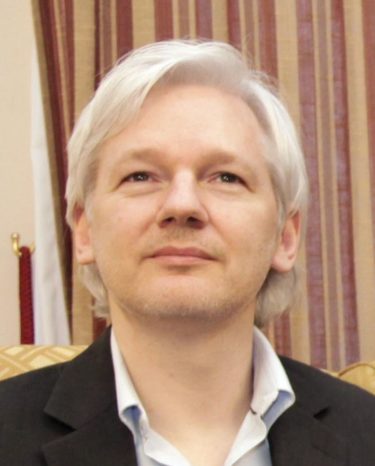 In August 2010, Swedish police started to investigate Assange following allegations of sexual assault which had been made by two Swedish women.  It's the source of much speculation as to whether these allegations were trumped up with a view towards bringing Assange down given the timing.
Read More: CIA physically installed NightSkies tracking beacon in factory-fresh iPhones: Assange
This ultimately led to an extradition request from the Swedes to the UK authorities.  Assange maintained that the charges were simply a pretext to facilitate his extradition from Sweden to the US.  On that basis, he sought and was granted asylum at the Ecuadorian embassy, having stayed there until earlier this month.