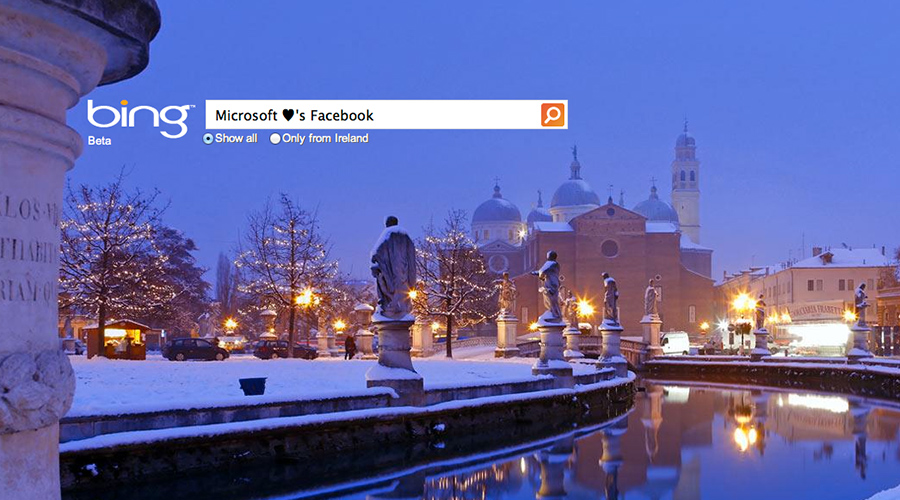 Following on from Facebook's Graph Search announcement Tuesday, Microsoft has given its second-rate search engine, Bing, a social update with "five times more of your friends' Facebook" displayed alongside normal web results.
In addition to the previous inclusion of Facebook Likes, photos and profile information alongside search results as deemed relevant, Bing may now also include status updates, shared links and comments from Facebook in its three-column search results page design – also recently updated.
Bing states that with five times more social content from Facebook, it's now "easier to see who knows and what they've shared related to your search".
"We think matching your search intent with relevant people and experts is a profound change to the way we use search, and can make it more useful than ever before." – Bing team
Bing is quick to avoid any of the privacy backlash that plagues Google and its own social plans (like personalised search) by promptly stating that its social layer honours "all of your existing Facebook privacy settings". Bing's updated social layer must also first be enabled by Bing users through its 'Connect to Facebook' feature, which, rather disappointingly, is still United States only for now.

As before, Bing pulls in content from Twitter, foursquare, Quora, Klout and Google+ (yes, really!), but it's clear now that Microsoft is concentrating solely on Facebook.

<!-comments-button-->