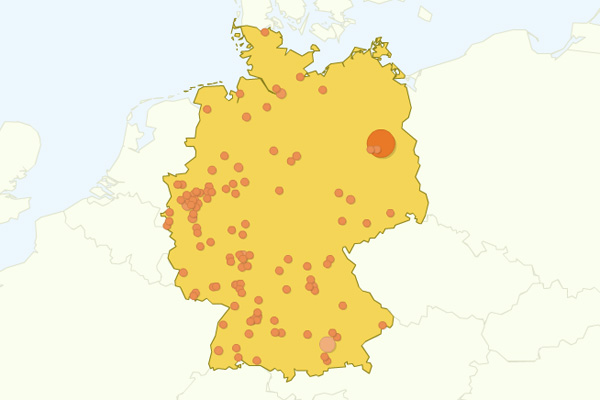 Data protection authorities in Germany have ended year-long talks with Google over concerns that they have with the data that Google Analytics gathers on website visitors. According to an article by Christopher Lawton in the Wall Street Journal, German companies may face legal action if they are found to be using the free service from Google.
Millions of webmasters around the world, including ours, use Google Analytics to gain analytical data and insights on how visitors interact with their site (read our privacy policy to learn about the data we collect and use responsibly). Part of this analytical process requires Google to record individual Internet Protocol addresses, which the German regulators believe violates individuals' privacy.
Johannes Caspar, German commissioner for data protection, has stated that he has been in talks with Google over their concerns since November 2009. Caspar believes that Google's response so far has been inadequate and therefore has decided to end negotiation talks.
"Up till now, what Google has presented isn't sufficient. So we have broken off negotiations".
A spokesperson for Google stated that they were unaware that negotiations had ended, but were adamant that Google Analytics complies with current European data protection laws.
"Google Analytics complies with European data protection laws and is used by other European data protection authorities on their own websites".
Now that talks have ended the German data protection authorities may take legal action and impose fines on companies using the service if they so wish, as German companies would be held liable under current law.

Are you concerned with the information being recorded by Google Analytics? Share your thoughts in the comments.

<!-comments-button-->