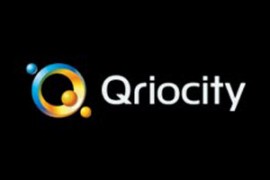 Sony have today launched an unlimited music streaming service available first to Irish and UK music lovers. This puts Sony in direct competition with dominant rivals like Spotify and the Apple iTunes Store.
The service is known as "Music Unlimited powered by Qriocity" and will initially offer six million tracks available to stream over the internet. Unlike Eircom's MusicHub service that launched recently, Music Unlimited will not be available through normal web browsers. Instead, the service will only be available on Sony branded products, including the PS3, VAIO PCs and laptops, and recent models of Bravia TVs and Blu-ray players.
According to Kazuo Hirai, President of Networked Products and Services at Sony;
"We are excited to offer our customers high quality, cloud-based entertainment experiences across many of Sony's network-enabled devices.

"Services 'powered by Qriocity' will revolutionize the way that users play, listen, watch, share, communicate, learn, discover and create their digital entertainment content."
Two subscription based price plans are available to choose from. The basic plan costs €3.99 per month and offers a personalised radio station service similar to that of Last.fm. The premium plan costs €9.99 per month and offers unlimited, on-demand access to the full music catalog.
Music Unlimited is available in Ireland and the UK from today, but plans to launch the service in the US, Canada, Australia, France, Germany, Italy, Spain, and New Zealand in 2011 are in place.
In the short term it's hard to see this venture being a success as it's limited to work only on Sony's own products. However Hirai has stated that "over time, it needs to stand on its own", so potentially in a few years time a more universal service could appear and become a real contender.