There's a thin line between bonkers design that leads to terrible interiors and a new modern trend. Strange designs have been taking the world by storm since the pandemic, where all the pent-up creative energy had to go somewhere.
In 2022, journalists and designers alike have been criticizing people who choose to furnish their houses with kitschy cafe curtains, beds without headboards, and perfectly organized libraries. But as we move into 2023, bizarre and quirky design isn't going anywhere—and not all of it is ruining our homes or completely senseless.
Here are some out-of-the-ordinary design trends that actually make sense.
WEIRD GIRL AESTHETIC
Interior design often follows fashion trends—predictable much? And at the moment, there is an aesthetic that models are flocking to; one including patchwork outfits, mismatched prints and colors, and different decades of fashion all mashed together. This unapologetic style that doesn't believe in rules has started to influence interior design too.
Architectural Digest stated that the weird girl aesthetic "draws from the popularization of costume-y and childlike accessories like the plastic rings of La Manso or the playground chaos of Collina Strada's collections."
At home, this aesthetic can include layering of textures, vintage furniture from Facebook marketplace, secondhand record players, and vinyl art. Creating this effect is also pretty easy, you can play with what you currently have lying around. That's the beauty of it.
TABLE SKIRTS MAKING A COMEBACK
From the bedroom to the sitting room, table skirts are an unexpected craze starting to reshape our modern interiors. They first came about during Medieval banquets, where they oozed decadence and wealth.
Now, the traditional skirts are being paired with modern homes and designs as they give instant color, pattern, and texture to any room. They can also be zhuzhed up with glassware, flowers, books, and lamps with matching fabric.
JEWEL-BOX LAUNDRY ROOMS
Say goodbye to the utilitarian laundry rooms you are used to. The era of investing in and designing beautiful utility spaces has begun—even if it is just to make mundane chores more exciting and fun.
Cleaning, tidying, and laundry hacks are huge at the moment—and pretty addictive to watch. Take Loose Women's panelist Stacey Solomon, who coined the phrase 'tap to tidy,' and her posts on Instagram. They showcase before and afters of cleaning revamps (e.g., from messy kitchen cupboards to introducing hacks that make everything look pristine).
The jewel-box laundry room idea follows this trend: Everything is still highly functional while being luxe, with bright colors, accent walls, pop art features, natural stone, and earthy elements.
COCOONING EVERYTHING
Curved furniture first made its debut in the 60s and 70s during the mid-century modern movement. But after taking a break from the limelight, creature comforts and cocooned everything are predicted to take off in 2023, especially as people continue to work from home.
Space Age acrylic chairs with red cushions have been around for a while and will still be popular, while beanbags and curved sofas will start to creep back into our lives more too.
Rounded corners, soft edges, and arches are organic shapes that link back to biophilic design and reflect the natural world. Borrowing elements from outdoor areas for inside interiors allows homeowners to connect more deeply with nature.
DIY ARTWORK
As great as it feels when you finally track down an appropriate piece of art for your blank walls, how about you invest some time into DIY artwork? Your wallet would be happy about it too.
For example, basket wall art will be huge this coming year, with its circular patterns and imperfection evoking an eco-lodge vibe. Wood shim wall art and natural silhouettes created from painting around stencils of leaves and branches will also be popular due to how easy they are to create. Other families will opt to repurpose their kids' artwork from school by framing them or making collages.
There's a lot of weird decorating going on at the moment. And love it or hate it, with a new year comes new opportunity, aesthetic revivals, and new creative experiments. So, fasten your seatbelts, you'll be in for a treat.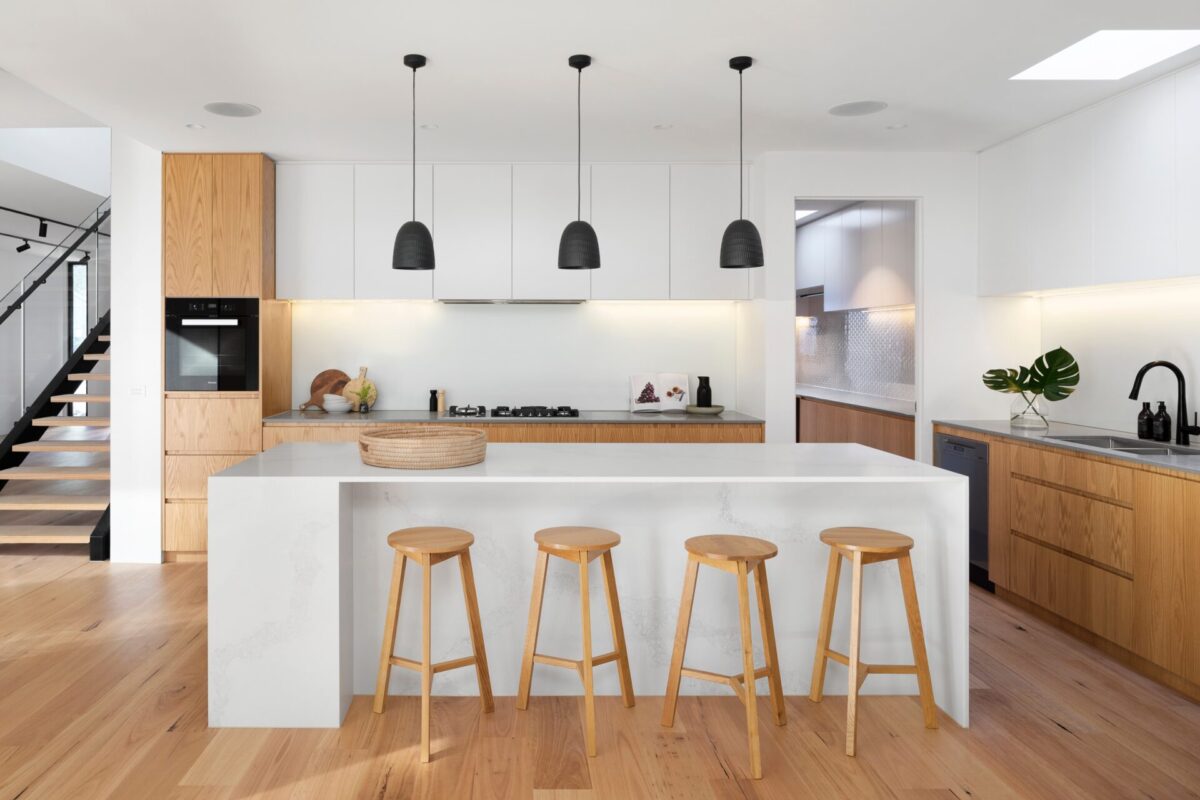 Article authored by Devin Shaffer, Lead Interior Designer at Decorilla Online Interior Design
This article includes a client of an Espacio portfolio company