SimpliRoute, an AI logistics company, recently started a pilot plan with some of its customers in Chile to certify the efficient use of vehicle fleets and fuels when dispatching products. The initiative is now expanding within the Latin American region, with efforts being replicated in countries such as Colombia, Mexico, and Peru.
According to SimpliRoute's internal reports, e-commerce in Chile has expanded rapidly in the last three years, to the point where it now represents more than 10% of the total retail sales and close to 50% of durable goods sales. However, the sector still has a long way to go, since it is estimated that only 59% of people in Latin America are digital shoppers, compared to 82% in the United States, a figure that augurs sustained growth in the post-recession years.
If a Chilean startup seeks to promote an initiative to ensure that the growing demand for deliveries does not greatly affect cities, both in terms of congestion and pollution, a green seal is necessary to certify the energy efficiency for the last mile of the company.
"Efficiency is crucial to improve such critical processes as logistics, but the demand for immediacy often works against it. The pressure from users to buy online can lead companies to increase their fleets, human capital, and miles traveled explosively, which in part will end up being detrimental to everyone. That's why we felt it was important to promote a symbol that recognizes companies that seek to be efficient when dispatching, integrating technology, and planning so as not to over-emit CO2," said Álvaro Echeverría, CEO of SimpliRoute, the startup that is leading the initiative.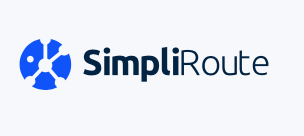 The "Última Milla green seal" is a credential that the Chilean technology company will continue to develop during 2023, after adding some thirty medium-sized and large companies to its network, including businesses such as Falabella and Kitchen Center Peru.
January is also "World Carbon Reduction Month", which is celebrated on the 28th. The idea is that this distinction will also become a differentiating factor in terms of clients, bids and initiatives, giving and initiatives, demonstrating that the dispatches, from the moment a truck is loaded, schedules its route, define the optimal route, and fulfills the delivery; the least amount of kilometers traveled and, therefore, the least amount of fuel consumed.
SimpliRoute aims to become a differentiator in the industry for more sustainable last-mile delivery through its clients, bids, and initiatives. Via these efforts, the company hopes to set a new, more "green" standard, from the moment a truck is loaded, schedules and defines the optimal route, and fulfills the delivery—ensuring that the least amount of kilometers are traveled and fuel is consumed.
Both the seal and an emissions report to each company will make sure that businesses comply with logistics efficiency standards, as well as a detail of the kilometers traveled and CO2 emitted. According to SimpliRoute's own estimates, around 34% of the total number of kilometers traveled in shipments can be optimized (and therefore saved) if technology is integrated into the logistics process.
With more than 400 customers in Chile, vehicles integrated with the company's proprietary software covered more than 193 million kilometers in the country in 2022 alone—with more than 610 million kilometers in the whole of Latin America. As a result, it is estimated that at least 66,030 tons of CO2 emissions are avoided throughout the region.
The SimpliRoute executive maintains that there is an urgent need to create a badge of responsibility for emissions in logistics. There are already green seals that talk about the origin of raw materials in products and the manufacturing and reuse of products, but there is nothing similar for the corporate last mile of shipments.
"We hope that in three years' time, this type of initiative will be a standard in Latin America," stresses Echeverría. "And that it can further serve as an example in needed sustainability efforts for other areas of the world".
Disclosure: This article mentions a client of an Espacio portfolio company.