In recent years, Latin America (LatAm) has emerged as a critical player in the digital economy with many impressive advancements in the global cryptocurrency market.

In 2022, LatAm made up 9.1% of the global crypto value, reaching $562 billion between July 2021 and June 2022 and representing a growth of 40% in this period. This is impressive for a region where cash was king until only a few years ago and payments only recently joined the digital interface. What is even more impressive is the region's willingness to adapt and evolve, which has led many innovative startups to propagate in the area.
But as the world increasingly turns to digital assets for financial transactions, so too do issues with cybersecurity. Over the years, various major internet companies have had to deal with cybersecurity issues, and they will soon not be the only ones needing an advocate in cyberspace.

To date, security researchers have been at the helm of protecting online transactions for both businesses and individuals. One such researcher is Jose Pino, a 26-year-old Colombian who had a bit of an untraditional start as he started on the other side of the "virtual fence" as a hacker. Now, he has helped over 30 major internet companies, including Microsoft and Harvard University, with their cybersecurity efforts.
Pino's expertise and experience have made him a trusted and respected name in cybersecurity the world over. The young cybersecurity wiz has set his sights on a new challenge, however, as he turns his attention to protecting crypto users, particularly in LatAm, where the crypto market has been increasingly volatile. Pino has built his own financial technology company called Andro to try and help eliminate some of the seedy underbellies in the LatAm crypto market and beyond.
A Changing Economy
The financial market in LatAm has long been plagued by uncertainties thanks to a historical lack of trust in traditional financial institutions. This lack of trust has been fueled by rampant corruption and instability in the region's social aspects, but especially in the economy.
In response, people have turned to digital assets as a way to protect their wealth. The rise in inflation has also been a contributing factor in speeding up the development of the remittance infrastructure and asset tokenization in LatAm.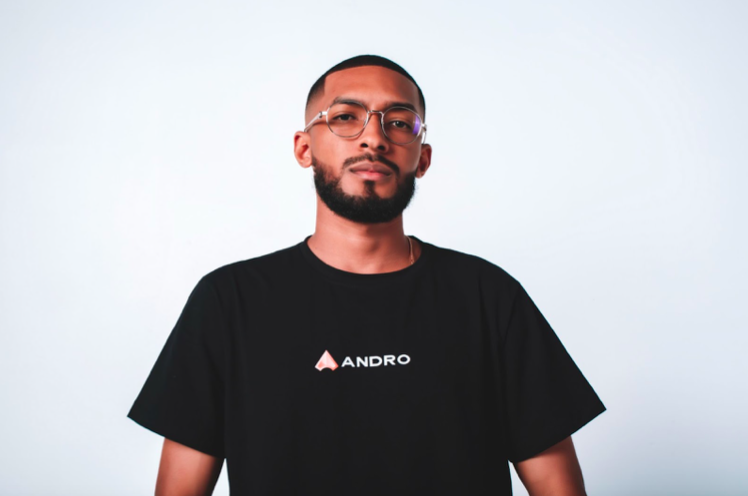 Throughout the past 12 months, there have been significant advancements in the digital asset space in LatAm. Authorities have been implementing standards for corporate operations, defining rules, and working on central bank digital currencies (CBDCs). Several businesses in Latin America have been investigating methods to use blockchain technology and digital assets to address the myriad issues that the region's nations are currently facing.
Andro's primary objective is to solve this problem by providing a stable and secure platform for people to invest in digital assets. The platform will enable people to protect their wealth from market volatility while also providing them with the opportunity to earn a good return on their investment.
Andro is designed to be a transparent and self-custodial platform that protects users' privacy. Users will be in full control of their assets, and the platform will not store any personal data, helping to alleviate users' worry about security. Focused on protecting people against the loss of parity while increasing the value of their capital, the company aims to combat global inflation through digital dollars in a transparent and self-custodial way.
"I view LatAm's blockchain ecosystem as an HTTP version," Pino said, comparing it to previous less secure and efficient structures for communicating data online before HTTPS was adopted. "Blockchain structures have already been invaded by governments and need a security and privacy boost. We need to advance to the next version of blockchain."
Pino believes that the key to success in the world of crypto is privacy. He argues that blockchain builders in LatAm should focus on developing products and mechanisms with privacy as the ultimate goal, rather than concentrating on short-term hype projects that die out. This way, they can build a more stable and resilient world of crypto.
A Strong Crypto Current in LatAm
Countries across the LatAm region are adopting digital currencies as a means to battle some of the disparities that exist in the strengths of their respective local currencies. One example is Colombia, which intends to launch its own digital currency in an effort to improve transparency and stop tax evasion, which is thought to account for close to 8% of the nation's GDP.
Cities like Buenos Aires and Mendoza began accepting cryptocurrency for tax payments as a means of combating inflation in Argentina. Given that FocusEconomics panelists predict Argentina's inflation rate to be 73.5% at the end of 2022, these actions could be considered proactive.
Even still, cryptocurrency's usefulness in LatAm isn't the element in question, but rather its security. One possible solution is stablecoins, which are equivalent across marketplaces and far less erratic, but even they can be fragile and subject to cybersecurity threats. This is where Andro's solution comes in again to try and level the playing field.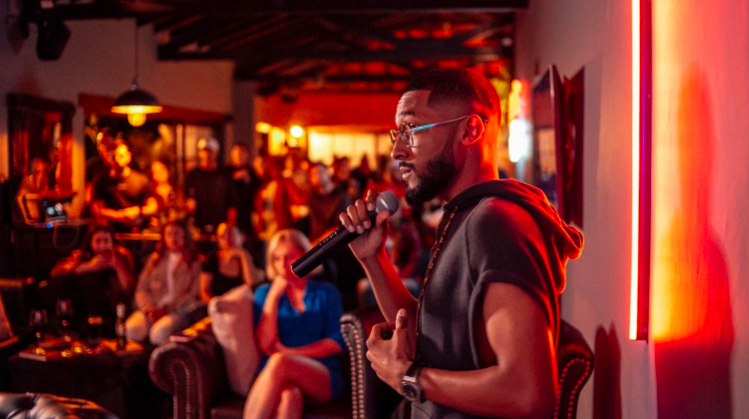 Andro provides a type of "decentralized savings account" that divides users' funds as desired or by diversifying them among stablecoins like USDC, USDT, and DAI – the latter of which Andro advises. When a token exhibits a falling trajectory, the program automatically checks for variations and transfers money to the other two tokens. In this approach, the platform aspires to develop a security mechanism to boost ROI and safeguard users' money, even for individuals without in-depth financial understanding.
With Andro, people in LatAm will have a platform that they can trust. Users or organizations should register with their wallets and, with it, create up to 10 decentralized savings accounts. Through its established algorithms in the protection vaults (decentralized savings accounts), the user can automatically diversify their digital dollars, with 24/7 monitoring to prevent the loss of parity. Andro is the only protection system in the world that pays you for protecting yourself.
Andro is expected to be a game-changer in the world of crypto, both in the region and beyond, and Pino's expertise and experience will undoubtedly be a major asset to the company's success. The company has already attracted much attention from investors who believe that the platform has the potential to revolutionize the crypto market, and Andro is expected to officially launch by Q2 of 2023.
This is just the beginning, according to Pino, who, although a trailblazer in the space, anticipates numerous additional security technologies to surface. He believes that companies aimed at helping develop threat detection or defensive mechanisms will help to construct a stronger crypto ecosystem, both in LatAm and the rest of the world.
Disclosure: This article mentions a client of an Espacio portfolio company.