The past year has been a rough ride for the Web3 industry. The metaverse has struggled to secure a strong footing and the trading of NFTs has slowed.
Furthermore, crypto has been tackling a number of high profile stumbles such as the collapse of cryptocurrency exchange FTX.
While these events have certainly rocked public confidence, the future of Web3 technologies still offer real potential to transform the way we use the web.
In good news, there are plenty of founders dedicated to bringing about the next generation of the internet with solutions that address some of the recent challenges the industry has faced. 
Held on March 2nd, 2023, Connect: Cybersecurity & Web3 brought together some of the most innovative startups working to push the boundaries of web3 technology and establish the future of the industry for individuals and businesses alike.
Let's take a look at three winners from the event and the solutions they offer.
Moving pesos to cryptocurrency
The first-place winner of this week's competition was belo, an app that enables users to manage their money easily in pesos and cryptocurrencies.
Available in Argentina, belo makes it simple to buy cryptocurrencies and helps users tackle inflation by putting control in the hands of users.
The app offers a digital wallet that builds a bridge between pesos and cryptocurrencies and offers an intuitive, highly user friendly experience. By removing the technological barriers that have long been associated with cryptocurrencies, belo hopes to lower the barrier to entry. 
The app lets users access savings and investment tools to protect their money and save in a simple way. At the same time, it guarantees that you can use your money in any corner of the world.
Remotely Assessing Breaches
Second place went to a company on a mission to help more companies improve their cybersecurity defenses.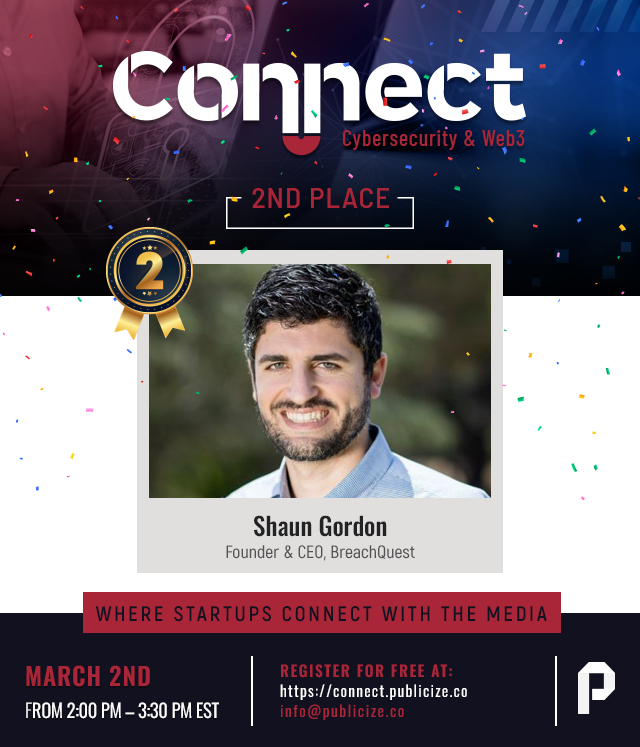 Built to address the concerns of small, medium and large organizations in all industry sectors, BreachQuest provides fast scoping, containment, and recovery to secure data and lines of defense as quickly as possible.
The increase in remote work, cloud usage, AI and the IoT expands the potential entry points, making it harder for companies to maintain protection against things like ransomware and exploits across the whole network.
BreachQuest takes care of everything from readiness to recovery, remotely assesses breaches to provide visibility into malicious content and immediately delivers a response and recovery plan — 24/7 from anywhere in the world from one platform. 
Security, Compliance and Privacy
Coming in at third place was Eden Data, a company that handles security, compliance, and privacy with its virtual CISO (Chief Information Security Officer) solution.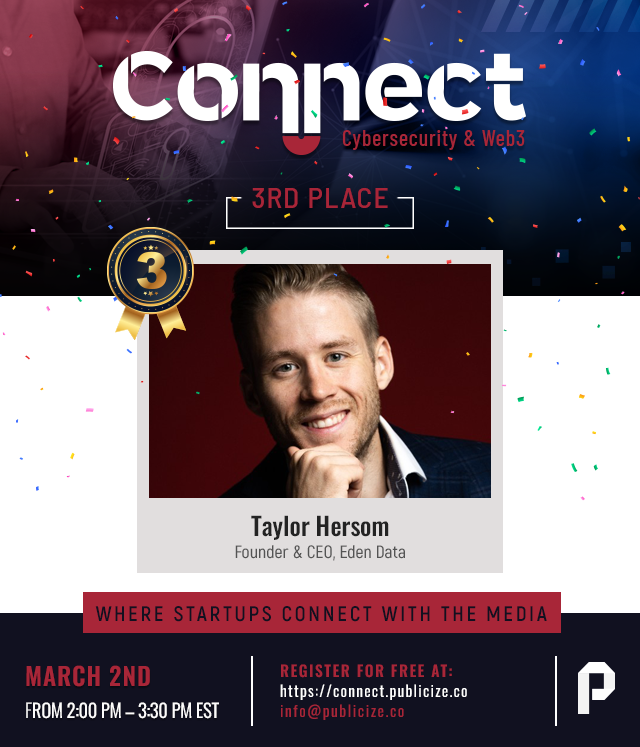 2022 saw a 38% increase in cyberattacks worldwide. Eden Data helps startups and SME's strengthen their security by providing virtual access to expert CISOs with a monthly, fixed-cost subscription.
By outsourcing cybersecurity to Eden Data, more companies can access the support they need to tackle this growing risk at a fraction of the cost.
The company's services includes everything from compliance and auditing through to compliance and vulnerability management. 
Upcoming Events
If you're interested in joining one of our upcoming events or pitching your company idea to a panel of media judges, head over to the Connect Events homepage to learn more.
This article includes a client of an Espacio portfolio company