This year investors from across the globe poured $5.13 billion into Canadian SaaS companies, according to the latest report from Ottawa-based SaaS accelerator L-Spark.
If you're looking for SaaS, Canada's got it! The latest report from L-Spark shows a $3.51 billion increase in total invested in Canadian SaaS companies over last year's $1.62 billion.
Once again, the annual report coincides with the kickoff of Canada's largest SaaS conference, SAAS North, with the fourth edition currently taking place in place in Ottawa.
For the second year in a row Ontario led the way for SaaS investments at $1.78 billion, but British Columbia was a very close second at $1.23 billion despite having 56 fewer deals made than Ontario, according to the report with data compiled from PitchBook.
Deals by province:
Ontario: $1.78 billion with 99 deals
British Columbia: $1.23 billion with 43 deals
Alberta: $870 million with 16 deals
Quebec: $756.6 million with 26 deals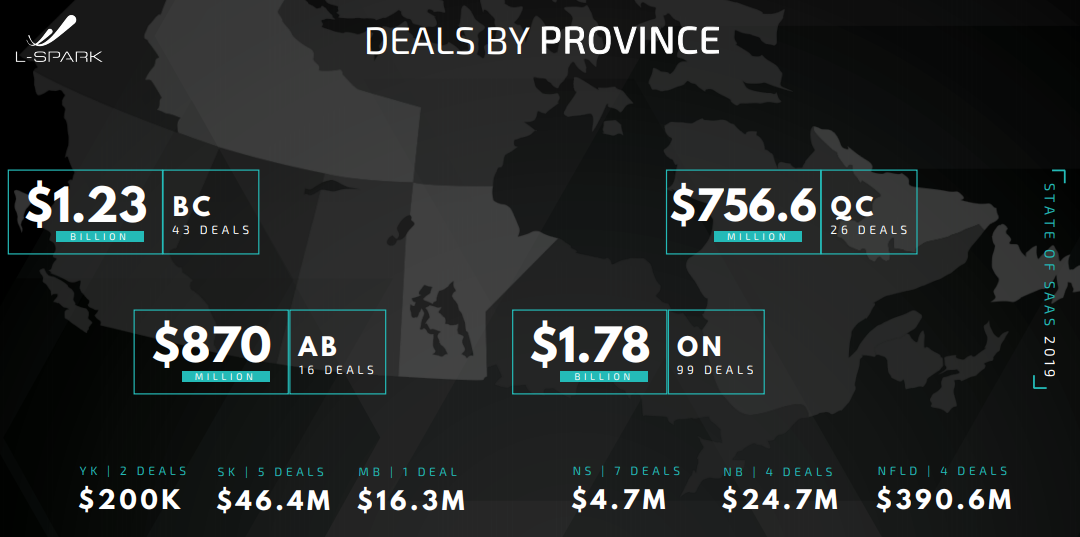 Alberta was this year's Cinderella story, which was behind Quebec last year while Ontario and British Columbia retained their same one and two positions respectively.
Ten Canadian SaaS companies raised $50 million or more apiece, and these 10 companies accounted for $4.41 billion of the total investments in Canadian SaaS companies 2019:
Trulioo
Clio
TouchBistro
Verafin
Element AI
Wave
Coveo
Hootsuite
Lightspeed
Shareworks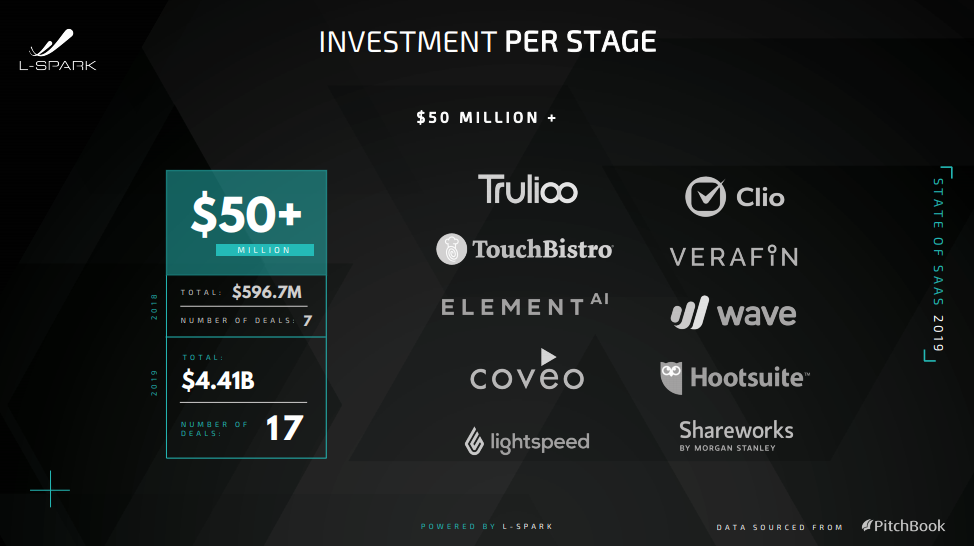 In total there were 183 companies involved in 206 deals with 298 investors, and there were 45 exits in 2019 for Canadian SaaS.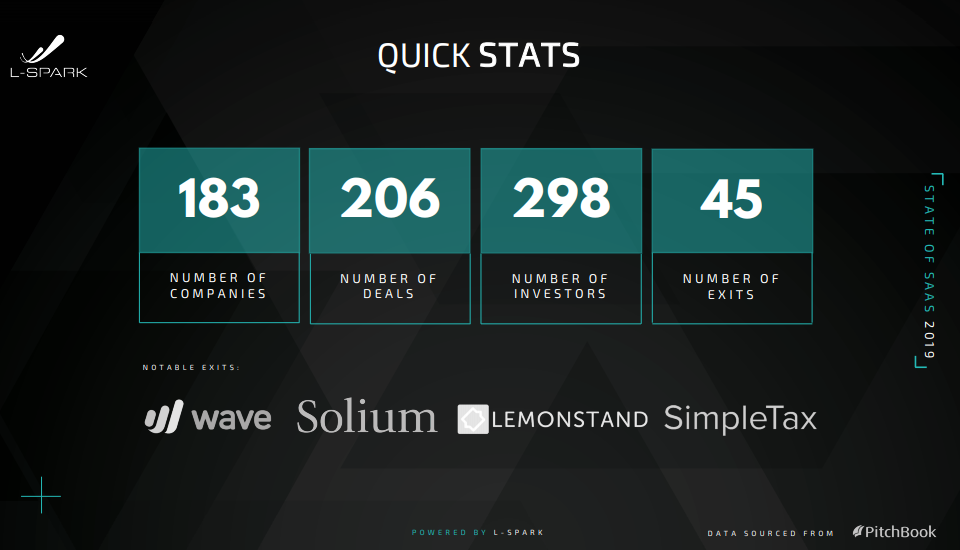 Under a backdrop of massive digital transformation, L-SPARK has accelerated 51 companies to date, with over 50% of those companies raising follow-on funding, which now totals over $45 million.
SAAS NORTH strives to ensure that SaaS companies and the investors that help them grow make up the majority of conference attendees.
Investors poured $1.62B into Canadian SaaS companies in 2018: L-Spark report
Disclosure: This article includes a client of an Espacio portfolio company