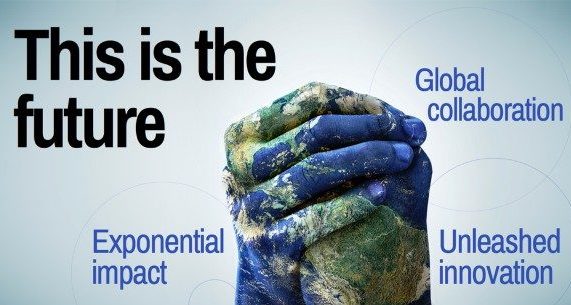 As business models evolve to adapt innovative methods for rapid growth and scalability, Rokk3r Labs launches a cobuild course for entrepreneurs to build exponential companies.
Cobuilding platform Rokk3r Labs today announces the launch of its Cobuild Course, which arms seasoned and novice entrepreneurs with the knowledge and tools to turn their ideas into amazing companies.
What started as a theoretical concept with massive potential described in Salim Ismail's 2014 book "Exponential Organizations," the thesis behind exponential organizations now has practical and proven applications.
Rokk3r Labs' Cobuild Course goes beyond just theory, and enables entrepreneurs to apply proven concepts to their ideas, mitigate risks, and walk away with an execution framework to help them succeed.

"We are extremely excited to help entrepreneurs stop theorizing and start doing, through our new Cobuild Course. Over time, entrepreneurs en masse will have the proper tools to change the world through this platform," said Rokk3r Labs Managing Director Lorenzo de Leo. 

Building an exponential company means optimizing functionality across divisions. A good example of why exponential companies are so successful is provided by CNBC, and it has to do with the nature of how platforms leverage user interaction to propel their growth.

"Think of the example of Facebook—over a billion users make the effort to upload all their personal information, while advertisers spend effort and money to search and reach these users. Facebook employees themselves don't do this work, which is the key. That allows the company to grow by exponential factors without the employees putting in all that labor."

In an age when exponential technologies are integral and constantly evolving, the Cobuild Course equips entrepreneurs with a mindset and culture to successfully leverage the digital revolution and build scalable exponential companies.

The Cobuild Course takes the most relevant and actionable lessons from this experience to help entrepreneurs launch and scale their ideas at a rapid pace, and start their futures.

The 20-hour course will be delivered at Rokk3r Labs' new Wynwood Miami office, although eventually it will be digitized and made available worldwide. It consists of six sessions – focusing on vision, product, execution, growth, investment and technology.

It will run from November 2nd to December 14th and cost $2,500. To learn more, visit courses.rokk3rlabs.com to register for a free information session on October 26th, held at Rokk3r Labs' Miami office.

Rokk3r Labs has applied cobuilding to more than 40 successful companies, including AdMobilize and HYP3R.

<!-comments-button-->