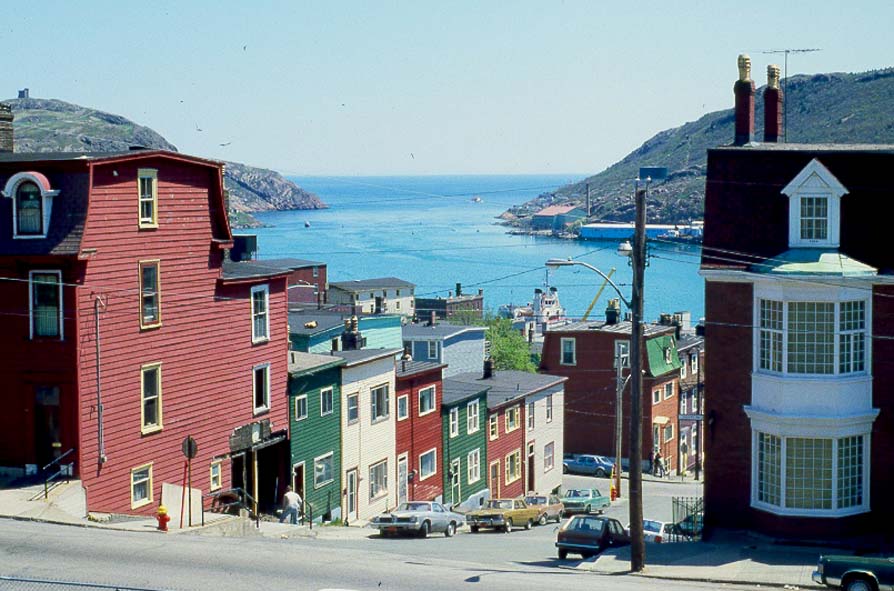 Hailing from North America's oldest city of St John's, Newfoundland and Labrador, HeyOrca is paving a new startup ecosystem.
Tucked away on the eastern tip of Canada's Avalon Peninsula, St. John's brightly colored houses light up like the Great Fire of 1892 that almost destroyed the oldest city in North America.
Steeped in a history that has been pivotal in almost every major war of the America's including the French and Indian Wars, the American Revolutionary War, and the War of 1812, St John's has remained under the radar as an ideal place for startups to the modern, foreign eye.
But with more than 64% of adults boasting college degrees, St. John's enjoys a highly educated population.
A new startup ecosystem
As a city looking to boost entrepreneurship, it is often overlooked by tech hubs like Montreal, Ottawa, Toronto, or Vancouver. The success of social media planning platform HeyOrca is opening the doors for more innovative startups to embrace Canada's cultural gem.

The company can pursue its mission of providing social media marketing agencies with a more effective solution to engage in content planning and client approvals while giving a huge boost to St. John's startup ecosystem.

"We are proud to be based in St. John's. There is so much potential in this city and we hope that our story can be an inspiration to the local tech scene," boasts CEO and co-Founder Joseph Teo.

HeyOrca keeps client communications and approvals simple for agencies. It allows agencies to generate visual mock ups of social media content and centralize all client approvals and feedback in one place.

Marketing technology is an industry on the rise, estimated at $32 billion worldwide. "At HeyOrca we differ from other social media planning tools  because we focus on the client communications aspect of content planning," Teo adds. "This allows them to plan and collaborate with their agencies in real-time, sharing feedback and streamlining the approval process."

"One of the biggest challenges facing marketing agencies lies in managing the planning and client communication process without the use of spreadsheets. Agencies are still using spreadsheets because clients understand them, but it is really inefficient especially when dealing with multiple clients," explains Teo.

"Up until now, there hasn't been a solution built for the client-agency use case. We believe that the best agencies involve clients in the planning process."

<!-comments-button-->