It's Startup Week here at The Sociable, and what better way to start off than by featuring SeniorCare – a company dedicated to informing consumers about the realities of aging and options within the senior care industry.
SeniorCare brings together established experts in the senior industry to discuss the pivotal issues the country faces as the demand increases for quality senior living and health care for the growing aging population.
Co-Founded by veteran marketer and CEO Shawn Schulze, SeniorCare is a veritable feast of information from industry leaders – providing in-depth studies on all issues relating to the elderly.
For example, SeniorCare's report, "AMERICA HAS A MAJOR MISCONCEPTION ON AGING," brings together 44 industry experts on the issue that most Americans are in denial over aging and what comes with it. Not only does the report describe the issues, it also provides advice and solutions for seniors and their families, such as "Family involvement is key… Care of our loved ones is a family responsibility, and I believe more people will be cared for at home like in many other cultures," from industry expert Judy Berry.
The realities of aging not only concerns the elderly, but rather people of all ages, including family members. For this, SeniorCare has provided a $1,500 scholarship dubbed the "Aging Matters Scholarship," to an individual that best demonstrates why "Aging Matters" to them.
"Aging impacts everyone and as the aging population explodes over the next 30 years, SeniorCare.com wants to bring more awareness to the key issues we face," says the website.
Schulze drives $50M+ through online marketing genius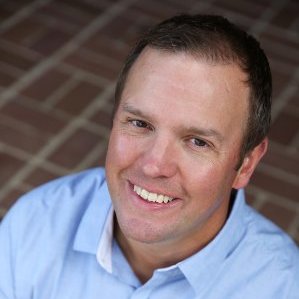 Schulze has seen the complete evolution of online marketing since the early days of paid search and an era when AltaVista, Excite, and Yahoo reigned supreme through to today where Facebook Ads, Bing, and the monster that is Google dominate the online marketing landscape.
With that type of background, the SeniorCare CEO has delivered billions of impressions and millions of leads for companies in numerous industries.
Mr. Schulze himself boasts that he has driven over $50 million in revenue from "various internet marketing strategies," however, SeniorCare isn't the only company he's co-Founded, nor is it the only company for which he holds the title of CEO.
Apart from SeniorCare, the serial entrepreneur is also the president of AffAction – a social media marketing company with nearly 5.7 million marketing leads on Facebook.
AffAction is an online marketing company specializing in customer and lead acquisition utilizing paid search, SEO, and social media marketing that has generated over $35 million in revenue since its inception in 2005.
Schulze's expertise in marketing has not only paved the way for both SeniorCare and AffAction, but the two startups have complimented one another perfectly. SeniorCare has the honor of having delivered over 20 million unique visitors and over 100,000 consumer inquiries to various senior care providers while AffAction creates, acquires, and improves websites and targeted ad campaigns that deliver valuable traffic to advertisers.
The performance marketing company allows users to get "valuable information" from a "large portfolio of quality websites and advertising that adds value instead of distraction," according to the website.
Schulze's brainchildren, along with his seamless ease of crossing over industries, has shown his ability to adapt to the changing social media landscape while delivering solid results for partners across the board.