Twitter Ireland has posted another job for its as-yet unopened Irish office – and in the process might have also confirmed that they have found office space in Dublin.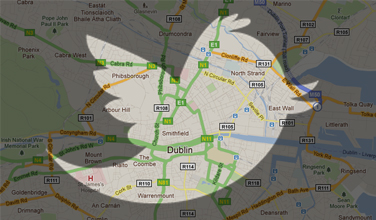 Twitter wants you
But tweeps and geeks shouldn't get too excited as this one is for the money guys.  Twitter is looking for an Office and Accounts Assistant to help the company manage its decision making processes in Ireland and internationally.  The lucky applicant will also have to look after the Dublin office's day-to-day management as it is set up.
"We currently have an opening for an Office & Accounts Assistant within the Finance Department of our new Dublin office. Here at Twitter, the goal of Finance is to serve as a consultant across the organization while providing timely and accurate information to assist in the making of informed decisions.

This role will be responsible for assisting with all accounting related matters and managing the day-to-day running of the office while ensuring the 'look, feel and culture' of Twitter are maintained and promoted on the Dublin site."
Location
It's been two months since Twitter posted its first job (the position is still up on their Jobs site if you are interested).  This was at about the same time they began looking for somewhere in Dublin to set-up.
But we've heard very little about their new office's location since; at the moment the company's registered address is "Care of BDO Beaux Lane House Mercer Street Lower, Dublin 2 Ireland."   BDO is an accountancy company that helps large and international companies comply with Irish business law.  But in this new job listing Twitter asks that its new staff member be able to "Liaise with [the] landlord" suggesting they have found a Dublin location.
Bedding down
There are a few hints in this posting that the company is expected to place some significant resources in Ireland.  One of the key requirements listed in the application is for the successful candidate to be experienced with "organizations that have undergone significant growth, change, and/or international expansion."  Which bodes well for their long-term goals in Ireland.
Dublin so far
It was back in October that Twitter announced that it would be locating an office in Dublin, after previously picking London as the base for its European Headquarters. and this new jobs news comes as Twitter announces a major overhaul to its design.